Square launches its mobile card reader in Australia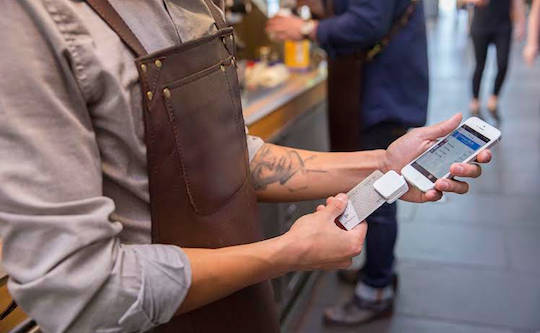 Global payment company Square has announced the launch of its card reader in Australia.
Based in California, and already available in the US and other countries, Square Reader is a small mobile credit card reader that can be plugged directly into the headphone jack of an iOS or Android smartphone or tablet to accept Visa, MasterCard or American Express credit or debit card payments.
The combination of the reader's small size and the free point-of-sale app, called Register, has been designed with the needs of a variety of businesses in mind, like tradesmen, food trucks and market sellers.
"We're empowering local selles with the tools they need to start, run and grow their businesses," says Jack Dorsey, CEO and co-founder of Square. Dorsey was also one of the original founders of Twitter.
A partnership with Cuscal, the Australian transactional banking services, company has enabled the launch in this country.
Square reader is available nationally for $19 and can be ordered online, and will soon be available in Bunnings, Apple and Officeworks Stores.
Sellers will pay 1.9% per transaction on all cards, and funds will be deposited quickly into any Australian bank account.
"Square believes that card payments should be simple and seamless. In Australia, the rate paid by businesses to accept card payments can be incredibly confusing, and vary greatly, depending on the size of your business, card type and length of your contract, and almost always involves hidden fees." Says Square's Australian country manager Ben Pfisterer.
"Sellers using Square Reader pay only 1.9% per card transaction, and this is the first time Australia is seeing one low, single rate for a powerful ecosystem of tools," he says.
Since founding in 2009 in San Francisco, Square has since opened offices in the USA, Canada, Japan, and now Australia.
"Australia has always been an exciting market for Square to launch in with its roughly two million small and medium businesses, high smartphone and tablet adoption, and a strong entrepreneurial and startup community," says Pfisterer.
One factor delaying Square's expansion to Australia until now was the move to PIN-only transactions here, which require more layers of security than signature-based authorisations if conducted through a non-bank-issued POS device.