Taking stock – key trends in the digital consulting market for what's left of 2019
As we settle into the second half of 2019 (and into the new financial year), Neil Kelly gives us his overview of the emerging trends in digital consulting set to define the rest of 2019 and years to follow.
Which trends are worrying clients? Where are clients investing heavily? Which skills are clients looking to build competence in?
While this list is by no means exhaustive, it does cherry pick the areas that should be top-of-mind for CIOs across the remainder of 2019 and into 2020.
Journey to cloud
For many of us, the cloud seems to have been around forever. However, we are increasingly seeing a push to accelerate cloud adoption. 
It is no longer acceptable (or viable in a competitive market) to spend several weeks procuring and configuring servers for software projects, as well as forecasting out expected spikes in usage. This process adds considerable cost and time wastage – as well as reducing agility in the marketplace. We are in the age of disruption – you must move quickly or you will be swallowed whole by competitors and/or new market entrants.
IBM research suggests 75% of non-cloud apps will move to the cloud in the next three years
After identifying this increased rate of cloud migration, Publicis Sapient has been supporting clients with the following over the first half of the year:
Cloud adoption – i

dentifying and assessing the strategic applications to transition to the cloud (based on an assessment framework including functional, non-functional and financial measures) and determining how this can be done seamlessly, given the complexity of business processes and the severity of customer impact; and

Hybrid cloud – w

e are certainly in the age of personal data regulation (GDPR in Europe) and breaches can be costly and negatively impact a brand. With the amount of PII (personably identifiable information) that businesses now hold, there has been a drive towards the implementation of private and public cloud hybrids. This gives organisations the ability to store and manage PII information on private clouds, while using the public cloud for less sensitive applications.
Investing in AI and machine learning
The acceleration around cloud adoption has seen a plethora of additional services become more accessible. The largest cloud players (AWS, Google Cloud and Azure) have pre-built, pre-trained AI services – including recommendations, forecasting, test analytics and conversation – that businesses can integrate quickly and seamlessly into applications.
This has reduced the investment and deep data science skills required for businesses to experiment with machine learning. We've therefore seen a trend towards businesses starting small with machine learning trials to prove value to senior executives; ahead of scaling out solutions across the organisation. According to McKinsey research, almost one in two (47%) business executives state that they have embedded at least one AI capability in their business. 
The best examples of AI adoption in the Australian market are in the retail sector; across both front and back stage.
Front stage – u

sing personalisation AI services to consolidate multiple structured and unstructured data sources into actionable insights. For instance, automating up-selling and complementary product recommendation on ecommerce platforms, and

Back stage – o

ptimising supply chains and inventory planning in order to reduce cost and improve efficiency across channels. For instance, being able to better predict demand for fresh produce to ensure appropriate, timely and quality supply.
The skills gap
The introduction, access to and usage of these cloud and AI services bring me to my final point… people and skills!
It is now easier for organisations to define and build value faster within products and services, based on the plug and play nature of some of the AI services discussed above. However, understanding how to apply these services to maximise value (across product definition, optimisation and innovation) requires business leaders with a mixed skill set of strategy, design and technology. This is defined as the role of 'product management' – a role that is currently less prominent in the Australian market than in America or Europe.
Related: Unlock the full value of martech by closing the skills gap – insights from a training guru »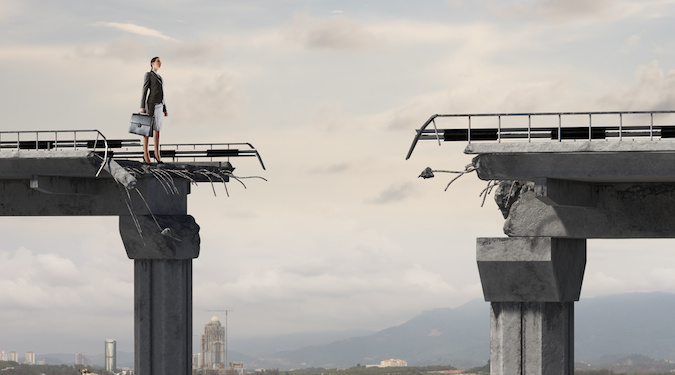 According to Gartner, 63% of CEOs expect to change business models in the next two years, requiring product managers to fundamentally rethink how value is perceived, created and consumed.
The product management role must seek to blend a series of skills and competencies together in order to define:
Strategy – d

efine, align and prioritise what product teams should focus on to support

business strategy

and goals

Experience – t

est product ideas and enhancements with customers to validate desirability and usage projections, and

Technology – l

ead and guide how products/features should be built to unlock both tactical and strategic value.
We'll start to see more organisations recruiting for 'product management' positions in the next two years. This presents an opportunity for businesses to broaden the skill set of their current technical and/or experience specialists; but they may also require external support to build that capability.
Neil Kelly is client partner at Publicis Sapient Melbourne
Further Reading:
Image credit:Samuel Zeller