The balance between intuition and data-driven decision making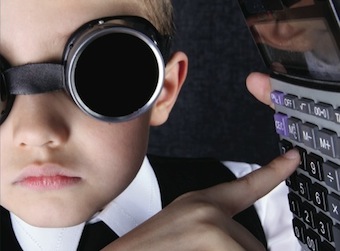 "Marketing strategy is a combination of analysis and art – know more and then be creative."
That quote from Brook Carter, head of marketing strategy and insights at AustralianSuper, is timely given the recent interest and/or hype in the use of business analytics as a means of understanding useful patterns within 'big data'. This article is based on conversations I've had and comments heard, in particular at a breakfast event I hosted last month at the Deakin University/IBM Centre of Excellence in Business Analytics, titled 'Finding the balance between intuition and data-driven decision making.'
The interest/hype around 'big data' and its implications for customer and business analytics has been driven by two things:
The proliferation of digital footprints (shared images, likes, comments, tweets etc) consumers are leaving in cyberspace from an array of devices (phones, tablets etc. They are doing this prior to purchase when in search mode as well as after they purchase a product. The amount of this unstructured 'evidence of attitudes and behaviours' is growing exponentially, and
the ability of large computers to process information at unprecedented speeds.
Implications for strategy 
For marketers, this provides the potential to use 'big data' to enhance competitive advantage in a number of ways. These include: identifying unmet needs, alternate, richer segmentation criteria, more precise targeting of offers in terms of time and channel, being forewarned of PR issues about to escalate and, finally, identifying issues that might lead to customer churn.
According to Brook: "With the amount and speed of information we have at our disposal, as well as the leanness and commercial reality of business today the old frameworks of the '360 degree or end-to-end marketer' is gone. We are in an era of specialists.  If your current marketing team is focussed on 'business as usual' or 'thinking for incremental growth' activities, then hire in someone to think big. Innovation is the catch cry, so be innovative in your products, services and most importantly, the type and calibre of people you bring into the organisation."
Gautam Bose, general manager of customer analytics and research in marketing at NAB says a 'big data strategy' should consider the following questions:
How do we personalise the information for our customers to influence them?
What tools do we have at our disposal to do this and when?
What are the different tactics we should employ?
The 'IBM 2010 CEO Study: Telecommunications Industry Perspective' co-authored by Skev Ioannou, market segment manager for the telecommunications sector at IBM, says a CEO's most important priorities were:
93% – 'getting to know their customers better,' and
69% – 'insight and intelligence'.
In a recent IBM case study it was found "good, big data is essential, but unless there is corporate alignment and clarity, then strategies will not be executed through the business and there will be no improvement."
Implications for skills and recruitment
Bose says, "Marketing departments need to be skilled in the following areas: ability to produce and publish content, ability to share knowledge, managing the communication overflow, balancing openness with confidentiality, and finally, staying ahead of the 'curve'.
Both Bose and Carter highlight the 'collision' between market research (data at rest) and dynamic market information (data in motion). What is the new role of the traditional market researcher given the type and speed of information we are now receiving through 24/7 technology?
In terms of the need for skills in this area, some universities have responded to this shortage and introduced academic offerings in business analytics. Dineli Mather, head of the School of Information Systems at Deakin University says, "The Deakin course aims to develop business analytics professionals with a broad skill set spanning business analysis, information management, data analytics, business intelligence and decision analytics, rather than 'data scientists' who focus entirely on the analytics."
This growing area also has implications for recruitment Christine Khor of Carrera Partners, who says, "From a talent acquisition and hiring perspective, this adds another layer of complexity. The amount and speed of the information we now have access to is astounding. High performing employees of the future will be those who have the ability to access and assess data but also know how to process that data.  Is it useful? Is it junk? Can it be shared and what are the implications of sharing?
"Years ago companies would have one media spokesperson who was well trained and scripted. In our modern world of data and digital we are all potentially spokespeople for our organisations. The onus of getting the right people into organisation who have the ability to think through implications quickly is even more essential.
"Additionally, the role of the specialist within organisations will increase. With the greater depth of data we have access to the greater the need for specialists understand and draw insights from that data."
Historically, market researchers and marketers have looked at the correlation between an action and an outcome. For example, when we run an advertisement for diet pills after Christmas, sales increase. The bigger question is why? What are the psychological, cultural and environmental triggers to this purchase and how do we replicate this to ensure sales throughout the whole year? Again, this needs strategic thinkers with initiative and an inquisitive nature to understand and interrogate the data.
From the discussions I've had and readings, these are some of the key barriers to an organisation's ability to effectively use data on a large scale:
Political interdepartmental pressures and conflict between marketing and IT (who owns the process?) and marketing research (do we need surveys anymore?),
the difficulty of getting business analysts with the right 'skill/mind set'. Ideally a blend of commercial acumen combined with rigour and patience to go through seemingly endless correlations within diverse data sets in the hope of finding a causal relationship that marketers can use in developing products or evaluating marketing performance,
developing a culture that accepts databased logic in decision making, and
identifying spurious versus real relationships in data.
In summary, we are at the early stages of 'The Big Data Journey', and two things appear clear:
Trial and experimentation appears to be the approach, and
some organisations have a board or CEO putting pressure on the marketer to show they have a plan to consider or implement 'big data' initiatives, while in other organisations marketers are proactively selling the 'big data' business case to the board.
A final thought from Bose: "Big data is about causation not just correlation. It is about answering the question why?"
Did you know: in each issue of the print edition, Marketing includes the very best opinion articles curated from our huge industry blogging community, as well as exclusive columnists writing on the topics that matter? Becoming a subscriber is only AU$45 for a whole year, delivered straight to your door. Find out more »