The Spirits of Australia part 3: brands big and small battle on the same front line
The business of promoting and distributing booze is changing as independent boutique producers make waves in the industry. In Part Three of Marketing's Spirits of Australia series, we look into the strategies behind how some of these small producers have successfully got their products in front of customers through bars and retailers. In case you missed them, Part One looked at the growth of this trend, Part Two introduced some specific stories of industry players and Part Four juggles the supply and demand issues that come when boutiques find fame.
Networking is key
Jeremy Spencer of The West Winds Gin has a fairly casual approach to targeting bars with his products. "It's about going in bars and talking to them; not going in at 10 o'clock in the morning with the sales hat on, but going in at 10 o'clock at night and having a drink with the boys and listening to what they're selling and what's working."
When The West Winds products were still in their infancy, Spencer hit up about 40 bars a week like this for two years straight. It's undoubtedly a tiring approach, and one that requires significant dedication to the cause. So instead of letting all those efforts go towards just a couple of products, The West Winds decided to team up with two other local products, 666 Vodka and Tequila Tromba, in a distribution partnership the trio called Local Craft Spirits.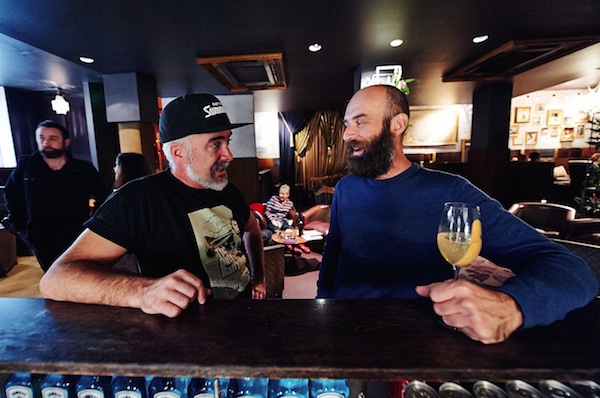 "We shared resources, shared ideas, shared information and sales force and that sort of stuff. You continually bump into them at the same places, so that just made perfect sense to us," Spencer explains.
The partnership managed to get all three brands in touch with with a huge range of bars and make a real impact.
Bar manager of Lily Blacks, Benny McKew credits Local Craft Spirits for spearheading the boutique industry's growth. "They kind of got us started. They played it smart – their initial ground-roots marketing was to buy a lot of shots for a lot of bartenders," he laughs.
"Realistically, bartenders are the frontline for your product no matter whether you're already big and international or just a burgeoning company, so if you can get the guys on the front lines behind your product, then things are going to improve for you."
McKew and his Lily Blacks colleagues have also experienced the other side of the fence with their Mr Bitters product that the team distributes across the country and around the world. Along the networking theme, they threw a launch party with a bunch of Melbourne bar scene friends to kickstart interest in the products.
"This industry is definitely about connections," McKew explains.
"But when we went to Sydney we went around and face-to-face spoke to 35 bars in two or three days which was quite a whirlwind tour. We don't like the idea of being pushy salesmen; you get a lot of reps and sales people coming in and very much going the hard sell and its almost a turnoff.
"But if someone comes in and they're just really nice and you get to know them and they've got a good product, you want to get behind it and support them."
The question of scale 
It's all very well to advise boutique producers to spend every night drinking and networking in bars in order to promote their products, but it's certainly a hard slog. It's in this area of scale which alcohol giant Diageo believes it has a significant advantage.
"We have a tremendous sales team that call on these places. We have a fantastic and large marketing team that are constantly out there meeting and greeting. We've got so many advocates for what we're working on," Adam Ballesty, Diageo's marketing and innovation director says.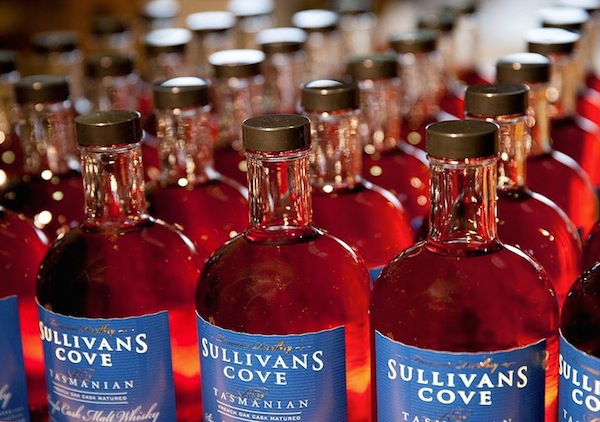 Coca-Cola Amatil has launched a new program, The Exchange, which includes employing 'brand ambassadors' in each state to represent the company's licensed premium brands, educating bartenders and creating partnerships that showcase the products.
One example is a matching of Laphroaig whisky with a high end restaurant's oyster dish – CCA provided the restaurant with syringe-like tools that customers used to drip whisky onto their oysters – the novelty combined with brand exposure providing a win-win scenario.
"I don't think storytelling's a new avenue," asserts Julian Train, CCA's national future brand manager in the alcohol and coffee division. "When you look at brands like Maker's Mark and Laphroaig, they're absolutely in the element of hand-made authenticity. We're set up to create activity and teach bartenders about those brands so they can pass that knowledge on."
When it comes to traditional advertising to spread awareness about a brand, no one's going to argue that larger companies have a distinct advantage. But times are changing and mass marketing isn't working like it used to – global brands and boutiques alike are aiming to target specific niche communities.
As we've seen with the Australian boutique beer industry, it will be interesting to watch how the competitive dynamics play out for the country's spirit producers. Will the big brands buy some of them out? Will selected small players rise up to take over the weaker brands to create their own conglomerates with the advantage of scale?
Strong retail support is vital 
As well as getting their products into bars, Australia's boutique spirit producers are also working hard to get themselves on the shelves of bottle shops so their customers can choose to enjoy their products in the comfort of their lounge rooms.
Nick's Wine Merchants is well known in Melbourne as a strong supporter of tiny local brands. "We've been expanding our collection of spirits and liqueurs since about 2000 when our father thought we were crazy buying all these weird and wonderful things from around the world, but our customers were happy to embrace them," Yuri Chlebnikowski recalls.
The dedicated team at Nick's is happy to encourage local distillers to bring in their products for a taste test. "If we can taste it and we're excited about it, then we can put our hand on our hearts and recommend it to the customers too."
But dealing with multiple tiny suppliers can be hard work, and Chlebnikowski is clearly passionate about the products to put up with the often tricky logistics.
"It's a lot of work to deal with so many producers and suppliers and I think that's why we're one of the only ones in Australia who take it on. You've got so many deliveries coming in all the time every day and a lot of invoices. Sometimes they're just six bottles at a time, maybe less, and its just a constant flow that you have to keep up with. If you don't have a decent stock control system obviously thats not going to help things either."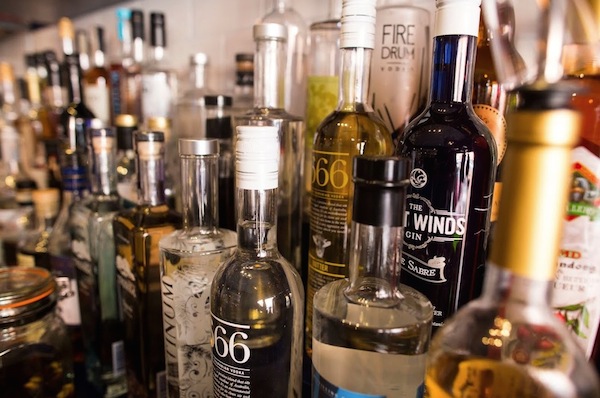 At least one big retailer is showing support 
Contrary to popular belief, liquor retail giant Dan Murphy's is actually great to deal with when you're a small producer, says Bert Cason of Tasmania Distillery, which makes Sullivans Cove 'world's best' award-winning whisky.
"A lot of people knock them because they're connected to Woolworths, which has the reputation that it has in the grocery game. But at Dan Murphy's they're unbelievably on top of their game."
As well as being grateful to the small retailers such as Nick's for giving them an early start, Sullivans Cove owes plenty to Dan's for giving the brand exposure around the country since 2011, Cason says.
"One of the biggest misconceptions in our business is you have to be big to sell to Dan Murphy's," says Campbell Stott, Dan Murphy's merchandise manager.
"And even though we've got 186 stores, we've got examples of products that are just in one store or five stores. We can absolutely start with a very small local offer then extend it."
Dan's chooses its products to stock through taste tests as well as category analyses, determining whether a new product will fit among its existing range. It encourages producers to submit their products for consideration through an online portal.
"More than likely our team will actually come out and visit these small distilleries to understand what they're doing and grow from there. Because a lot of them are only making very small batches, for us there's an interest in starting that journey together."
Stott even describes the company's pricing negotiations as 'win-win'.
"It's not a heavily discounted category. They're really premium products and obviously we need the supplier to make a profit and a good income on their product and likewise we need to pay for our costs of putting it in the store."
Other articles in this series: Part One is all about the growth of the trend, Part Two tells some key players' stories, Part Three (this one) looks at boutiques' distribution and promotion strategies, and Part Four juggles the supply and demand issues that come when boutiques find fame.