Thinking mobile-first with Facebook's head of marketing science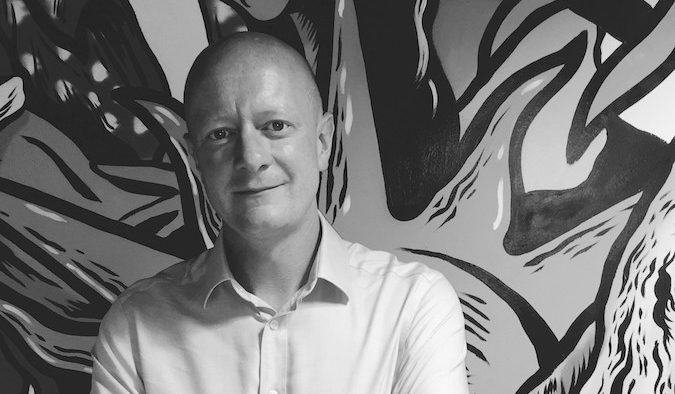 Marketing speaks with Steve Lockwood, head of marketing science at Facebook, about how advertisers can enhance their strategy, content and measurement on the platform.
In his presentation at ADMA Data Day in April, Steve Lockwood, head of marketing science at Facebook Australia and New Zealand, focused a lot on mobile, demonstrating the importance of mobile-first strategies today. Speaking with Lockwood after the presentation, he expressed pride with the point Facebook has reached, a point where it works with advertisers to build successful and strategic campaigns with measurement at the core.
Marketing: In your keynote at Data Day, you focused a lot on mobile. How does that fit into your team's role?
Steve Lockwood: Mobile is such a big part of our world now. We don't even think about the distinction between mobile and 'other'.
We think mobile-first, to the point where it doesn't even come up in conversation. It's our default way of working. That's becoming the case with some of our advertisers: if they advertise on Facebook, the majority of advertising on Facebook is on mobile apps. Also, the way they run their own business – everyone's using apps to manage customer service, e-commerce platforms and things like that.
It's become such an integral part of the advertising ecosystem. We're taking it as the norm now.
A few years ago, we would make the distinction between the desktop offering and the mobile offering. Now, the new products we create and new measurement solutions are all built with mobile in mind.
That's a shift in thinking that we probably took as a business about three or four years ago. Now it's just commonplace.
M: That's a big shift. So you'd advise brands and marketers to think mobile-first?
SL: Certainly, when it comes to their digital strategy. Any digital strategy that they're thinking of, they should be asking, 'How is this going to apply in a mobile environment?'
This is because time spent on mobile is still increasing. Time spent on a desktop environment consuming information is not the growth area.
For digital strategy, 100%.
Creatively – from a targeting point of view and from a measurement point of view – I would be thinking about mobile first in terms of how to make an assessment of what the ad strategy is providing in return. That's just going to continue.
It's difficult to think outside of digital from a mobile point of view, but the reality is that there's engagement with mobile among traditional communications channels as well.
We all know that there's a lot of second screening activity. When people are watching TV, they're also on their mobile. Even regarding an outdoor strategy, people are still checking their phones, whether they're in their home or out of their home. People spend three hours a day on mobile on average, so it is a huge part of people's day.
M: How should marketers build strategies and drive business outcomes using data? How can they better sift through and find relevant data?
SL: If you think about the way that advertisers are successful on Facebook, there are a few components to a successful strategy.
Basically, there's high-quality content, which is designed with the channel in mind. It's not a good idea just to put a TV ad directly on mobile and assume it's going to work.
There's the targeting component. Are you reaching the people that you want to reach – your target audience – effectively?
Then there's the relevant message.
If an advertiser has good content, with the right message to the right audience, they're going to be successful at advertising on Facebook.
The way we think about the most relevant data points to feed into any of those areas, is dependent on the advertiser. There is no one answer. In terms of the way that we work with data to support advertisers – from the targeting point of view – we've got a lot of demographic and interest-based data involved when people are using Facebook.
We've also got characteristic data in terms of the brands that people follow or engage with. We work with data partnerships in order to get offline actions integrated into their Facebook targeting.
We've got a wealth of information that brands can use to target people based on their demographic profile or their interests, which are really, really important when advertisers want to reach the people that are in line with their own target audience.
In terms of the right message, we've got many different kinds of ad units and different bidding types. Of the options we have available, regardless of what the objective for the advertiser is, we've probably got a solution that can help adapt.
It's all about getting that right message to the right person. So from the content point of view, there are all kinds of ways that we can test different content strategies. We can do AB testing, we can connect that to brand resonance impact, we can connect it to sales impact, we can very quickly help advertisers make decisions based on testing strategies that are going to be most beneficial to their business.
Everything we do is from a data point of view, but, if you think from an individual advertiser's perspective, they have specific needs.
Is Westpac that interested in people who buy dog food? Are retailers interested in people in the market for a home-loan? Maybe not.
And so, by having those resources available, and having things that are going to be relevant to different categories and different advertisers, we've helped people execute successful advertising on Facebook. We do that through really getting a sense of what their business objectives are.
Anyone who's operating a successful strategy will know what they want to achieve. They will have a really good understanding of the business impact they want to get out of their strategy.
The steps in order to achieve that are something that we can help the advertiser work through. What kind of things do we want to test? Do we want to understand the impact of different levels of frequency? Do we want to test creative? Do we want to find the right balance between brand messaging and performance marketing?
We can work with them on (sometimes) bespoke solutions in order to help them get there. Everything is driven by the idea, 'What do we want to achieve?'
When I'm speaking about real business outcomes, this has really been one of the biggest shifts we've seen in the marketing science team.
I think the analytics community is less focused on the sophistication of methodologies and more focused on what we are actually getting out of the work that we do.
Sometimes it takes a complex solution to find a simple story, but sometimes it's just a simple solution to find a simple story. Advertisers are starting to recognise that.
As a marketing science team, we used to be involved at the end of a conversation when it came to a campaign plan. We used to be very tactical, where we'd know a campaign was coming and we'd fit the measurement to the campaign.
Now, as we work with advertisers, we're getting much more involved in the conversation earlier on. There's a recognition from advertisers and agencies that a long-term strategic measurement plan can guide best practice execution, rather than following it.
That's been one of the biggest differences in our approach.
Analytics is not seen as a support function, it's a business driver now.
M: How will this continue to change?
SL: The Facebook position, from a 'What does the future of measurement look like?' perspective, is fairly clear.
We think about the three areas of focusing on people, measuring real business outcomes, and comparability across channels.
I think that the best thing to happen for the advertising industry is to follow those principles. Maybe not exactly, but certainly along those lines. 
If you think about all those proxy measures that are in place at the moment, such as things based on cookies and last-click attribution – I think there's enough evidence to suggest that measuring proxies is not the way to really highlight successful advertising strategies. The only way to do that is to consider the real actions by real people.
People are the group that buy your products. By focusing on that, I think that could become the measurement currency that all advertising is assessed against. I think if that does happen, that'll be really beneficial to the advertising ecosystem, generally.
There's no better measure of real business outcomes than the amount of dollars you get back compared to the amount of dollars you put in. That's something that can be comparable across all channels. You can get to the point where you can create a standardised measure of impact where you don't need to look at things like what GOPs you got on TV, what footfall did you get on outdoor, or what click-throughs you got on mobile.
If we get the people-based measurement structure right, and we're focusing on the metrics that matter, then comparability across channels should become more broadly available.
Across digital, we're doing quite a good job of connecting those channels, having those comparable metrics in terms of performance. It's enabled by some of the tools that we've got around cross-publisher people-based measurement.
What I'd really love to see is the digital advertising ecosystem work more closely with the traditional advertising ecosystem.
At the moment everyone's trying to defend their channels and prove that they work. Without working closer together, what we're actually doing is causing confusion among advertisers.
'Which reports do I look at? Which reports do I use? How does that affect my planning?'
There's that lack of knowledge among advertisers about how to think about their full media mix as one thing. Ultimately, that's to the detriment of the customers. If the advertisers haven't figured out how to perform really successful advertising strategies across their full media mix, they're not going to be engaging with consumers and customers as effectively as they could.
That's where I'd really like to see the whole measurement ecosystem heading. A lot more transparency across different channels. A lot more collaboration. There's no value in channels fighting against each other.
There's going to be more success for advertisers if – as a broader industry – we're prepared to start having more conversations and start working on things more closely together. That's our position, that's always been our position, that we welcome the opportunity to collaborate with different channels, and will continue to do that, and hopefully we'll get to a point where the broader industry has come together a bit more.
–
Further reading
–