TV remains the most trustworthy form of paid advertising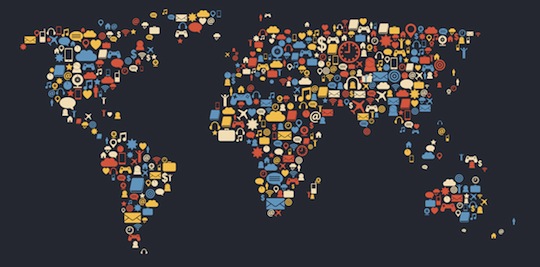 Ads on TV remain the world's most trustworthy form of paid advertising.
This year's 'Global Trust in Advertising' report from Nielsen shows that old media avenues of TV, newspapers, magazines, outdoor and radio remain the most trustworthy advertising formats.
63% of survey participants either completely or somewhat trust TV advertising, a 1% growth since 2013.
The online and mobile space sits further behind, with its top performer being online video ads, which 48% of respondents list as trustworthy.
The report – which surveyed 30,000 people in 60 countries – also explored the action taken in response to advertising compared with its trustworthiness.
Action exceeds trust in many cases, meaning consumers will purchase after witnessing advertising material they do not necessarily consider trustworthy.
Avenues in which action exceeds trust in the largest margin are:
ads served in search engine results: 47% consider trustworthy and 58% take action,

text ads on mobile phones: 36% trust versus 46% action,

ads on social networking: 46% trust

versus

56% action, and

online banner ads: 42% trust

versus

50% action.
"The formats where action exceeds trust by the greatest margin share a common attribute: easy access to products/services. You like it, you buy it. Online and mobile formats make it exceptionally easy for consumers to live in the moment and take quick action on the advertisement. Often, consumers simply click a link and they're directed to a place where they can receive more information or purchase the item," says Randall Beard, president of Nielsen Expanded Verticals.
In more traditional forms of advertising, including radio ads and ads before movies, action is more consistent with trust, and trust exceeds action in editorial content and newspaper articles.
58% of Australians in the study listed newspaper ads as the most trustworthy form of paid advertising, with TV ads following at 56%.
However, results from this year's report compared with that of 2007, show that Australians' trust in online and mobile marketing is rising rapidly:
in 2007, fewer than one in five trusted online banner advertising, compared to

one in three

in 2015, and

three in twenty

Australians trusted mobile text ads in 2007, compared to

one in four

in 2015.
For Beard, the growth in digital advertising trustworthiness does not quite yet justify the need to move away from old media platforms.
"Brands have been steadily increasing their digital ad spend as they get increasingly comfortable with digital advertising and measurement, but TV formats still deliver the highest unduplicated reach (ie. the ad reaches each audience member only once) of 85% to 90%. While digital ads can offer considerable benefits, moving from TV to an all-display digital plan is a bold move for any marketer. Consider a mix of both offline and online channels for the best ROI".