Video: Mark Lollback on bringing brand, insights, product, digital and media under one marketing roof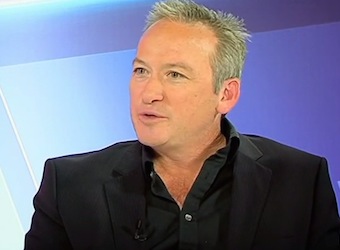 The latest episode of Marketing Dividends presented by AANA features Mark Lollback, CMO at McDonald's Corp Australia and New Zealand, discussing how the McDonald's marketing team incorporates the brand team, the consumer insights team, the innovation and menu team, and the digital and media team. He makes the point that the combined group provides the insights that drive activities which deliver sustained and real growth for the business.
"What we realised actually was that they (marketing initiatives) need to be bigger, bolder initiatives that generally have an impact over time, not just filling a window in the calendar," Lollback says.
As part of that shift, McDonald's is planning integrated activity that will make its customers, particularly its most loyal customers, feel more valued and will launch a club called 'My Maccas' that will help transform how they serve and treat their customers.
SEE ALSO: Marketing Dividends episodes interviewing Suncorp's Mark Reinke, Virgin Mobile's David Scribner and Lion's Matt Tapper »
Here's the video via AANA's YouTube channel: