What Western marketers need to know about the Chinese traveller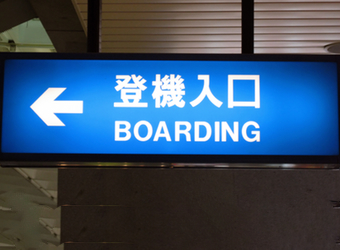 Non-English-speaking tourists have a frustrating time when all they want to do is spend money, writes Mathew McDougall, who argues that China's favourite tourism destinations need to make greater efforts to cater to the Chinese traveller.
Chinese travellers are part of the high and middle classes. They are curious and enthusiastic travellers, and of course, shoppers. These are the kinds of people you may meet in Paris on the Champs-Elysées buying more LV or Chanel than five average Parisians together. These types of tourists can be a goldmine for tourism and luxury industries around the world and are exactly the market for foreign brands to reach out to for new consumers.
Chinese consumers are in their glory days. They have enjoyed increased incomes, better quality of life and social status. They travel abroad so they can spend and bring goods back for themselves, family members, and friends.
According to Atout France (the French Tourism Agency) 100 million Chinese tourists travel outside of their country each year and the United Nations World Tourism Organization (UNWTO) reported that China has became the "first tourism source market in the world with US$102 billion spend on travel abroad", last year.
Their favorite destinations? According to a survey from Travelzoo published in the Wall Street Journal, Japan, the US and Taiwan are the three top destinations for Chinese tourists in 2014. France was the eighth country Chinese were visiting in 2013, but it seems like Chinese tourists would now rather go to Italy, Switzerland or Greece. In addition, 73% of Chinese travelers would rather go to the beach for holidays rather than visit a foreign country for cultural experiences, go on a cruise or safaris.
READ ALSO: Why Western universities are attracting more Chinese alumni than ever »
Moreover, CeSIF, the Italy-China Foundation's Business Study Centre reported that about 80% of Chinese tourists prefer to travel with a Chinese tour group, which includes small groups of eight to 10 friends and a guide to provide them the best deals in town. It is definitely frustrating for Chinese tourists who do not speak the language of the country he/she is visiting when all they are asking for is to consume the local goods.
Unlike China, which provides English signs and translation for daily utilities such as subway tickets machines, very few places in the West provide Chinese signs or translations. A tour guide ensures Chinese tourists have a safe journey without struggling with a language barrier.
Internet and particularly social media are a perfect tool to reach Chinese consumers. China has the greatest number of active internet users with 618 million in 2013. Furthermore, its social media base is also the most active according to a study by McKinsey & Company in 2012. This study indicated 90% of the respondents had visited a social media website in the six months prior to the study.
With an internet penetration rate of 45% and an alleged 81% penetration rate for connected mobile devices, China has become an intriguing and evolving market with high possible returns if approached correctly. In order to increase this profitability, brands will also need to embrace a new trend that concerns each and every market: a multi device strategy.