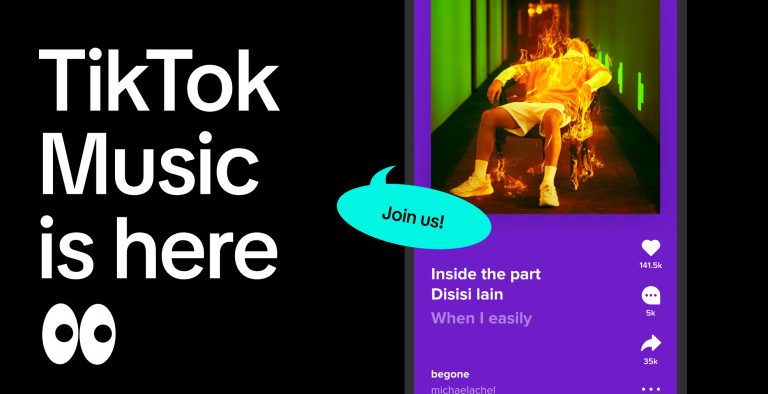 New expansions from rivals should have Spotify watching. TikTok and YouTube are solidifying in the music streaming market, with each platform recently pushing out enhanced music offerings to consumers.
Spotify has dominated the music streaming landscape since launching in 2008, currently holding almost one third of all streaming subscribers with 30.5 percent share. This is more than twice the market of the next greatest competitor, Apple Music.
Due to its poor reputation amongst artists, from Taylor Swift's early protest to Drake's 2023 call for milestone bonuses, Spotify will never be out of reach for contenders.
Welcome TikTok Music
TikTok's meteoric rise pioneered the new medium of short-from video, but also uncovered an interactivity through integrated music features beyond passive listening that had otherwise been untapped. 
Song excerpts frequently hitting unprecedented levels of virality on TikTok gives parent company Bytedance immense industry influence. So a natural progression for the company is to roll out a dedicated streaming app.
TikTok Music is only in a beta testing phase currently, available in select countries including Australia. It's a similar subscription platform to established services but with additional features, connecting to existing TikTok accounts in a new app so it has natural social integration.
Participating users can get a three month trial during the beta.
With such a strong hold on its Gen Z audience, TikTok could be the next big disrupter of the music streaming industry.
View this post on Instagram
Extra YouTube Music options
Youtube is looking to strengthen its relationships within the music industry as it targets the threat of AI and reaches out to new audiences.
"We're working closely with our music partners, including Universal Music Group, to develop an AI framework to help us work toward our common goals," says YouTube CEO Neal Mohan. "These three fundamental AI principles serve to enhance music's unique creative expression while also protecting music artists and the integrity of their work."
The principles include embracing AI with partners, broad copyright protections and industry-protective content restrictions. Integration for YouTube Music with further platforms was also announced in June, including the wearable brand Garmin.
Spotify has led the wearable market with its device-dedicated apps across numerous ecosystems, allowing offline music play to satisfy endurance athletes. This year the Swedish company even partnered with running and cycling titan Strava to provide music and podcast access in its app.
Strava's vice president of connected partnerships Mateo Ortega described the integration as "just one of those things we know people have been asking for a long time, and the stars have finally aligned".
Read about the genius of Spotify Wrapped here.