Building workplace culture using cognitive behaviour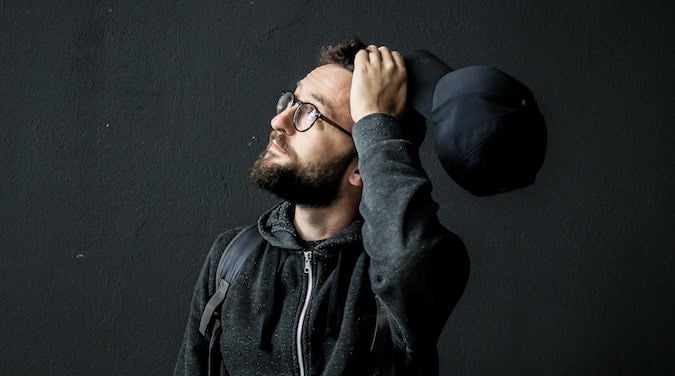 One of the best tools a company has is its people. Ben Shapiro explains how he builds an engaged and motivated workplace culture using cognitive behaviour.
Reflecting on my time developing companies in the tech, marketing and consulting sectors, I've always been passionate about engineering a competitive edge using technology. Better engagement. More growth. More market share. 
But there's another critical factor for success that technology will never be able to replace: People. People are the lifeblood of any organisation, regardless of what industry you're in. Being able to identify the right people for the right roles and knowing how to get the best out of them, is what can truly supercharge business success. 
From my experience, understanding cognitive behaviour is a powerful tool in understanding people and building workplace cultures that foster success. It can help business leaders and workplaces better understand each other. How individuals behave and interact with one another can accelerate productivity and promote employee retention, which ultimately fuels commercial success.
Thinking versus doing and the business application 
Workplace psychometric assessments have always piqued my curiosity, having previously used the Hermann Brain Dominance Instrument (HBDI) which measures and describes thinking-based model preferences in people and teams. More recently, I've been working with the Kolbe Conative Index, a behavioural-based model which helps to understand the way people take action when they are striving, solving or learning new things or tasks. Kolbe calls it 'Conative Behaviour' or 'Modus Operandi' as opposed to emotional or intellectual intelligence. The difference between the two is that HBDI is about thinking and feeling, while Kolbe is about behaviour and action. Emotions you can't necessarily see, whereas behaviours you can.  
In my experience, transparency into the ways people take action and working styles help build high performing teams. Which in turn promotes an engaged culture driven by trust, problem solving and outcome delivery. This heightened level of productivity helps foster job satisfaction, in turn promoting employee retention.
Insights into performance and productivity
Kolbe plays a critical role in our business hiring process and is applied prior to any management interview. This allows us to have the necessary insights to understand people and how they operate. This is something you can't get from a simple resume and sometimes not even a conversation. For successful candidates, their Kolbe profiles are shared with the team on day one as part of the 'getting to know you' process. This saves time, energy and sometimes the frustration of getting to know individual working styles the traditional sense and oftentimes harder way. 
So how does this drive performance and productivity? 
From a productivity perspective, the insights allow you to adapt and change the way you work to suit the working styles and performance drivers of team members. It also provides management accountability. It ensures they understand their people, how to get the best out of them and create environments to help them thrive. 
When you consider personal performance, this openness and transparency around individual motivators and working styles enables people to be more vulnerable. It fosters a culture of trust and support. It gives people permission to share things about themselves which they may have traditionally thought was bad but can actually be really good for the business in driving performance.
This helps create an environment of acceptance where people are comfortable to be themselves, and not have to pretend to be someone they're not. This in turn promotes staff engagement, job satisfaction and overall productivity. It's an interconnected process that, at its core, is fuelled by valuing and understanding 'people'.  
The business impact of understanding people  
In an industry where there's often lots of staff movement, I'm proud of our focus on building a great culture. That's not to say we've always got it right. We've certainly made mistakes along the way. Upon reflection, this has been when we've hired too quickly, haven't applied Kolbe or didn't qualify on culture fit. 
The agency and consulting landscape can often be fast-paced and high pressure, and for some businesses, burnout is common. However, by applying this model of conative behaviour, it helps us give people permission to do things in a way that makes them successful and prioritise what they need to drive outcomes. This drives client success. It works because more effort doesn't always equal better outcomes.
This is a key factor in helping us disrupt our industry and support our people along the way. It's a smarter way of working that also benefits the bottom line – an anti-burn out model, if you will.
It's not just about having the right person in the right job, although this is fundamentally important. You need to know how get the best out of them. When you know this, you can manage teams better and help foster job satisfaction, employee engagement and overall workplace culture. Because rehiring can be both expensive and time consuming. Not having to do this helps the business save on costs, and also enables you to continue to invest in your people which is critical in helping to create thriving workplace cultures. 
At the end of the day, there is a direct correlation between understanding cognitive behaviour and driving commercial success – both from a productivity and financial standpoint.
Ben Shapiro is the founder and CEO of Rightscale Group, which is made up of Triggerfish and Dataweavers.
Photo by Valentin Salja on Unsplash.
Found this article interesting? Read about the neuroscience of making virtual events more engaging.