Forget metrics and put the customer first: Interview with Vicky Katsabaris
When everything is rapidly changing, there is a unique opportunity for businesses to reevaluate their CX strategy to better connect with customers. We recently spoke with Vicky Katsabaris, head of CX strategy and solutions at Qualtrics APJ, to discuss how businesses can change their experience management program to respond to rapidly changing customer needs influenced by the global pandemic.
Katsabaris, who works across the Asia Pacific and Japan region, helps to optimise the experiences that businesses have with their customers. During this uncertain time, she believes that a human centred approach, where businesses ask for feedback more regularly and prioritise making changes, is crucial to brand differentiation.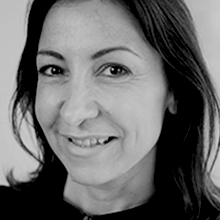 Customer needs are rapidly changing in the current landscape, in part due to a looming recession and in part due to social distancing measures and safety precautions. Similarly businesses are grappling with new ways to operate and stay afloat while trying to simultaneously predict new patterns of consumption. Recent research from McKinsey emphasises the role that CX leaders have in helping to trigger a lingering effect on customers "trust and loyalty" towards a brand. A good CX strategy can understand new preferences and rapidly innovate to address needs.
Katsabaris says that businesses are feeling pressure to make sure that they take care of their customers, their staff and that they live up to the brand promises that they've previously put out to  market.
So, how can brands respond to their customers ever-changing needs through CX strategy?
It starts with taking care of customers during this very vulnerable time. Katsabaris believes that this involves not just listening to customers, but also broadening what we listen to through the "digital open door". An example of this is establishing "listening posts" with frontline teams because they are some of the first to hear about the challenges that customers are experiencing. By utilising this information, businesses can learn a lot without imposing further during a stressful time. 
"There's lots of conversations happening and they're not necessarily happening on a survey. So expand the way that you listen. Social media is a way to listen and bring that feedback in. Phone conversations are happening – listening in on those and not just relying on that sample of 3 percent of people that were really extremely unhappy, but what's happening more holistically. Listen to your complaints. Open text and analyse, you know, what conversations are happening."
By listening and analysing a broad range of customer feedback, Katsabaris says you can then develop a strategy to "triage those inquiries". In other words, businesses can then quickly develop experience management programs that respond to their needs. These changes can take the form of streamlining online processes, ensuring that ecommerce capabilities are working, answering frequently asked questions and improving the experience of customers (through products and services) based on what they need right now.
As for metrics? 
"Accept that you'll never be able to correlate what's happened," says Katsabaris.
Rather than focus on past metrics to tell us about a very uncertain future, it's actually a good time to think about changing metrics. According to Katsabaris, text and sentiment analysis are becoming a critical part of CX programs. "Searching for the mention of 'COVID' or searching for the mention of things that you know have been key inquiries, like 'refund' or that might be 'mortgage', you know, whatever it might be. Then making sure that you've got a mechanism inside your company to, to really connect, learn about that and then quickly pivot and change."
When it comes to CX strategy, she says that multiple teams within a business are relevant to the process; from product teams to branches and contact centers, or those manage digital assets, marketing and even legal teams. By serving up insights that are relevant to them "they know what customers are saying and they know what the focus should be".
The most important step to once you've implemented any changes is to then "listen again to see if those changes are being received". To do that Qualtrics creates "digital intercepts" for customers on websites to not only communicate what happened but share feedback. 
Beyond listening, companies need to focus on communicating well, so they can avoid blunders from automated schedules or "tone deaf" materials. During a crisis businesses have the unique opportunity to show care through their CX strategy, or, as Katsabaris puts it, "be more human in the way that you appear as a brand".  
Vicky Katsabaris is the head of CX strategy and solutions at Qualtrics APJ.