Footy bounces back with new sponsorship campaign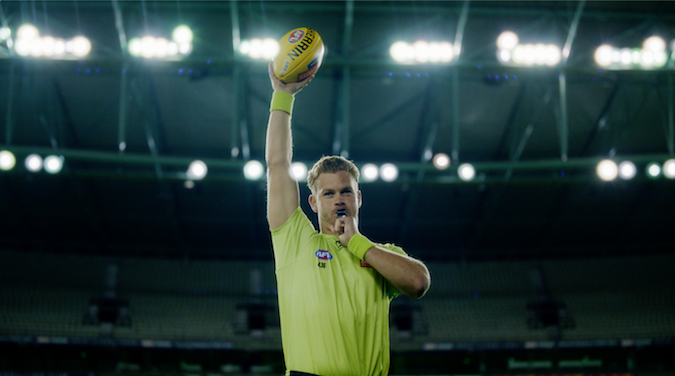 Toyota is celebrating the return of the sport with a new marketing campaign 'We Bounce Back'. 
The 2020 Toyota AFL Premiership season will resume on 11 June after being officially postponed in March to stop the spread of coronavirus. According to an AFL statement released on 15 of May, the new season will resume with "strict protocols" in place, developed with "the advice of the Federal, State and Territory Governments along with the relevant Chief Health Officers across the country as well as the AFL's own medical team and with consultation with players, coaches and clubs". These new protocols will include regular COVID-19 testing ahead of contact sessions or matches. 
Toyota Australia, a long-term sponsors of the AFL, is promoting the return of the sport with a campaign created by sports and entertainment agency Gemba. The campaign features a series of simple introspective moments shared by the football community. 
"The second AFL returns to our screens and into our lives will be a milestone moment for the national game. The return of footy will mean much more to fans than just watching their team play again. It will be a welcome distraction from the day-to-day challenges they are facing, and a sign that maybe the worst is now behind us," says Tim Stuckey, senior manager of marketing integration at Toyota. 
The campaign will run on Toyota and AFL's social and digital channels in the lead up to the game's return and is designed to celebrate the feeling of anticipation and excitement for the return of the sport. The videos show dedicated fans, umpires and players reemerging from 'hibernation' to begin the new season. 
Following the impact of COVID-19 and social distancing measures, the AFL is currently facing the "biggest financial crisis in [its] history" according to CEO Gillon McLachlan. Toyota has been a partner of the AFL since 2004 and its current sponsorship has been widely reported as the largest in the sport.
Amid economic fears for the sport, the campaign steadfastly promotes a message of resilience to the sporting community.