The 3 D's for creating a dynamic marketing team: Interview with Amanda Behre (Gumtree)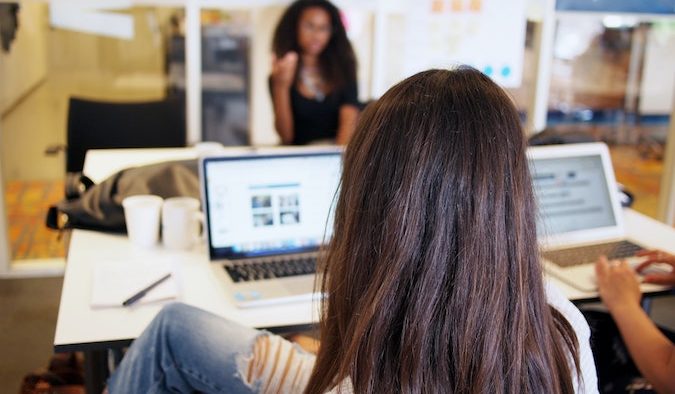 Producing creative and impactful campaigns can be difficult, particularly when working virtually with disparate teams. Gumtree's head of marketing Amanda Behre talks about the importance of investing in diverse and specialised skill sets to build an engaged healthy culture and drive innovative thinking.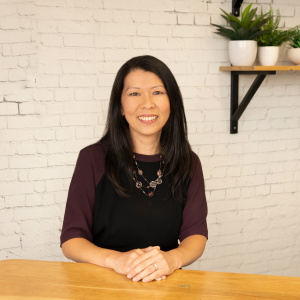 As head of marketing for Gumtree, Behre is responsible for PR, digital and performance marketing, CRM and trade marketing. In this conversation she reflects on the rituals that helped her team stay productive and engaged during a year that was challenging for all businesses and considers how to keep that momentum going in 2021 and beyond.  
Gumtree is an online open marketplace where Australians can search for furniture, electronics, jobs, real estate and more. When COVID-19 hit the company had the big task of considering how to keep buyers and sellers safe. Normal trading had to be suddenly examined under the rules and regulations of state lockdowns. Even as most of the country has relaxed, there is still a looming risk of outbreaks as seen in recent weeks in Western Australia.
For the Gumtree marketing team, there has been an emphasis on adapting communication and messaging frequently and quickly. Behre explains that by nature Gumtree has been well placed to notice consumer trends and changing behaviours.
"So as lockdown started to happen, we started to see a lot of trends with people looking at setting up their home. Throughout the sort of height of the lockdown we saw people looking at sport and fitness equipment, things like weights and work benches," says Behre.
"Searches went through the roof with people looking for mountain bikes and surfboards. And as people came out [of lockdown], then they're looking at services to hire caravans and camping events. So it's been really interesting to see those trends that happened over time. Our mantra is to look at how we can be as responsive as possible to what's happening with those trends."
As a result Gumtree created a sort of  "COVID task force" which was led by the marketing team but also was cross-functional with other teams in the business. A big part of the project was safety and encouraging buyers and sellers to do things differently and learn about contactless trading, using electronic payment systems and so on. 
During pandemic the team also saw an opportunity to create and foster community using the platform. They launched a 'Local Legends' campaign to help the community connect and offer and find help, from offering to deliver groceries to advertising services that vulnerable people need assistance with.
"It is just calling out to the public site, if you want to help or if you need help. This is the platform and we want to be that beacon to the community."
Having previously worked at Expedia, Wotif Group and Qantas Holidays', she is accustomed to managing teams and building a strong internal culture. But even for a seasoned marketer like Behre, managing a completely remote team has been a "fascinating experience". 
When COVID-19 first hit there were a few new starters who needed to be onboarded virtually. From there Behre oversaw weekly stand up meetings for focus, bi-weekly meetings to share and deep dive into topics and weekly meetings to showcase and celebrate wins. Part of Behre's approach is scheduled and part is organic communication and fostering connection.
"I went above and beyond to make sure I checked with everyone on my team. A health check cadence, because, as we know, mental health was quite a challenge through that time. And so having that one-on-one connection was really critical. Now as things started to ease up a little bit, I do exercise walks with each member of the team as well, just so we're out and about and actually getting that personal connection in as well."
The Gumtree workplace is running a hybrid model, where coming into the office is optional and flexible. When the new year arrived, the focus was on resetting those working rituals.
Behre utilises a 'Three D's approach' which covers "discussion, debate and decisions" to spark engaging and thoughtful conversations within the team. She says it's a good way to tease out both introverts and extroverts and to have robust discussions that challenge others and themselves.
"The approach has been quite a good one because as long as you sort of set parameters with how it operates. I think the team has found it quite a liberating way of working."
Behre is not afraid of conversations getting heated, as long as people are taking an evidence-based approach, or "built the right roadmap to work through implementation". She is a fan of the try fast and fail fast approach for some aspects of the business. 
"We try to make sure that it's okay to test things and it's okay if they go wrong as long as we take those learnings away. And as long as you share that back with the team and we're able to build upon that as well."
A good example of that was the team quickly making decisions and pulling together a car valuation tool during the pandemic when money was tight for consumers. 
According to research from Deloitte, diverse teams can create breakthrough ideas and make smarter decisions. When I ask Behre about diversity she believes that it goes beyond just hiring people with different backgrounds and experiences (which is still very important) but it is also about inviting a diversity of ideas.
"I think, I think at the grassroots level, within the team, it's also having introverts and extroverts. Thinking around diversity and making sure that there's time in the sun for each of your team members to make a contribution. And it's also then getting that mix right. So I've made sure that when I hire people, I think about the mix of teams that I have whether it's creativity, whether it's growth, whether it's analytical thinking and making sure that I've got that right balance between each, then making sure that we leave time and encouragement for, for all of the teams to contribute."
During meetings that also involves getting different ideas and perspectives from within the business. "I also invite cross-functional teams to contribute as well, because I think it's very important that we have not just a marketing lens on things, obviously, a customer lens, a product lens to think – can we actually get it done? And then we then go through decision-making then consider who's going to own it. How do we build out the action plan? What does the timeline look like? So it has to be quite measured tasks that we pull together."
As Gumtree moves into a new year there is a big focus on the second hand economy in terms of sustainability. As Behre considers the future she has a strong focus on the internal health of the organisation.
"I think if there's a key takeaway, it's the resilience of your team. Don't underestimate empowering them and allowing them to have a bit more of a voice within the organisation because there's a lot of great ideas that they can absolutely come up with."
Photo by Daria Nepriakhina on Unsplash.