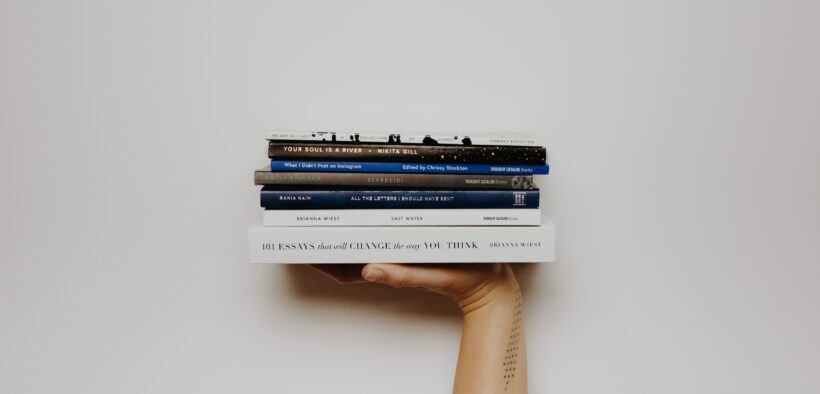 In today's digital age of TikTok and 10-second-long attention spans, finding ways to get the younger generation to engage with books and literature is no easy feat. In 2020, however, at the height of the lockdowns and business shutdowns put in place by the pandemic, we saw a reading renaissance take bloom, with an influx of the population – young people in particular – turning to books in droves as their chosen form of entertainment. One key driver for this reading resurgence was the explosion of BookTok. 
With people spending more time at home and seeking engaging online content, BookTok emerged as a cultural zeitgeist for books and book-ish content. The platform, primarily based on short book recommendation videos, quickly gained traction among Gen Z and millennials, transforming the way they discover, discuss, and consume literature.
At Booktopia, we saw a 35 percent increase in revenue from 2020 to 2021 and an 80 percent increase in web traffic. This momentum has continued beyond the world of lockdowns with consumers having a higher propensity to buy and read books than they did pre-pandemic, bringing a new generation of readers on the journey with it.
BookTok gets people reading again
BookTok (and Bookstagram) has ignited a passion for reading by offering a new group of readers the chance to engage with fresh content and influence which books get to become a part of the conversation. Early on, we've recognized the power of BookTok to reimagine traditional book marketing and highlight what younger audiences are looking for. 
As with all retail categories, Gen Z are seeking authenticity and relatable content to influence their purchasing decisions. Books have license to deliver on this on many levels, through the power of storytelling in its product and via the authors themselves. Authors like Colleen Hoover and Taylor Jenkins Reid have immensely benefited from the shareability of BookTok content and are consistently among the best-sellers on our site. 
We are constantly monitoring what prominent BookTok influencers are talking about and who is dominating the share of conversation so we can ensure we are well stocked with the 'hot properties' of the moment. We also strategically partner with popular BookTokers, collaborating on content leveraging their influence and credibility among their own audience bases, to promote our brand and showcase the breadth and depth of great books available, especially from local Australian talent. These partnerships have enabled us to reach millions of young readers who are actively seeking new books to devour, while generating buzz around new titles and authors. 
Borrowing from celebrity book clubs
Taking a page out of the celebrity book clubs from the likes of Reese Witherspoon and Oprah Winfrey, we've modeled our own TikTok and Instagram accounts as an open-form book club for our customers to share their favourite books of the month and ignite conversations about reading.  We've organised virtual events with authors, where readers can come together to hear more about the stories behind the stories as well as connect with other fans to leverage their book and author fandom. We also produce our own weekly podcast – Tell Me What To Read – which further extends the book club phenomenon, serving up recommendations of top books to buy and read for those who are time-poor and seeking inspiration. 
Recognising the power of social validation and recommendations within the BookTok community, we encourage our customers to share their Booktopia book hauls on social media platforms using specific hashtags. This user-generated content not only helps amplify our brand reach but also serves as authentic testimonials from satisfied customers. Beyond this, the shareability and aesthetic appeal of physical books on BookTok and Bookstagram has brought physical books back to the forefront for younger audiences, marrying analogue and digital forms. 
Accessibility is also crucial in engaging younger audiences, and we optimised our website to ensure a seamless user experience, making it easier for Gen Z and millennial readers to explore and purchase books. We've even included a 'Best of BookTok' section on our website to make it easy for our customers looking for those trendy titles to find what they need. 
The BookTok revolution has undeniably transformed the reading landscape and ushered in an exciting new era of readers. By embracing this trend and tailoring our approach to meet the needs and desires of young readers, Booktopia has been able to remain relevant as a brand and  enabled us to build a position as a cultural barometer for those seeking product inspiration.
At this year's Online Retailer Conference and Expo, held at the ICC Sydney from 19 – 20 July, I will be sharing more on how to keep your brand relevant, engaged and front-of-mind for flick customers. This year's conference theme is exploring the tech-led future for retailers, which, while daunting, can also offer incredible opportunities for your brand to flourish and reach new audiences. 
Adam Freedman is the head of brand and communications at Booktopia.