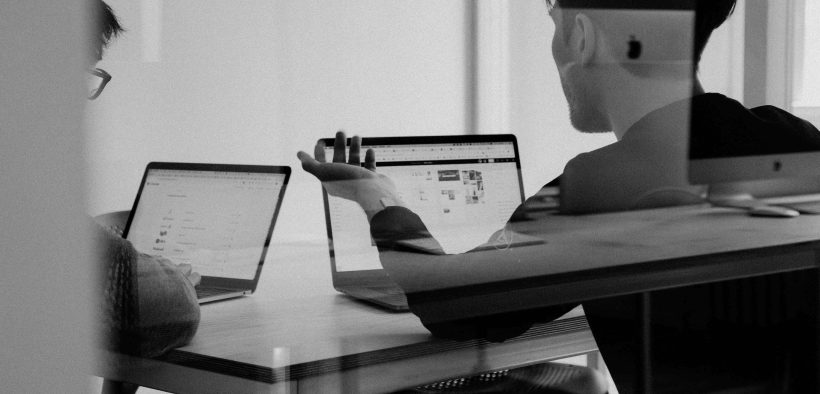 This is part two of this recruitment specialist article, read part one here.
Natalie Rogers is a recruitment specialist with experience across a number of industry sectors, including design and digital. She is currently an executive consultant at Six Degrees Executive, where she specialises in fast-moving consumer goods (FMCG) and consumer goods space across marketing, category management and sales.  Marketing mag spoke to Rogers about the current marketing landscape, the drivers of change and predictions for future industry developments.
How marketers can prepare for industry developments
When asked about how marketers can prepare for industry changes, Rogers recommends marketing candidates keep up-to-date with industry news so they don't get left behind.
This may involve candidates doing their own learning, such as completing mini MBAs – she points out the Mark Ritson one in particular as a popular example – or enrolling in other short courses. Doing so can not only help candidates familiarise themselves with marketing terminology, but also promote their visibility, even if they're already working with agency partners.
Building a relationship with a recruiter
Rogers also stresses the importance of candidates building a relationship with a recruiter. 
"If you do want to partner with a recruiter," Rogers says. "The best thing to do is to build a long term relationship with someone where you're having conversations before you might be actually ready to make a move."
"A lot of the time those roles move really quickly and will reach out to our network before we start talking to people that we don't know. And so you don't want to miss out on those opportunities because you just don't have that relationship with a recruiter."
One of the key benefits of a recruiter, she explains, is helping match candidates to roles that are a good fit for them.
"I always tell people, if you think a role is like 60 percent a good fit, it's always worthwhile having a conversation about it so that you can understand if it's going to be, rather than just saying no based on what someone else has told you about a business."
Key tips from a recruitment specialist for preparing your CV
For marketing candidates interested in new opportunities, Rogers recommends they keep their LinkedIn and CV up to date.
"Think about SEO!" Rogers says emphatically. "That's probably my biggest tip when you're writing your CV and LinkedIn profile: think about SEO."
She elaborates, advising that marketers pay attention to "the keywords that you need to have in [your CV] so someone who is not a marketer, like a recruiter or a talent acquisition person, can understand what you do. And from a CV perspective, always make sure you have your key achievements there as well in each role."
Optimising resumes for searchability and screening processes
When asked about whether it is common practice for resumes to be screened by AI filters, Rogers says, "I hear this all the time, [but] I've never heard of one."
She describes how searches are instead made on recruitment platforms, like LinkedIn, where recruiters look for keywords that match desired job briefs. And Rogers says the first person who's reviewing your CV might not even be a marketer, or may be recruiting for every single role in a business, making an understanding of SEO crucial.
"Rather than it being a computer, it's more of a search, so you just need to make sure that the keywords that that person is looking for to find your skill set are in your CV  – whether that's 'innovation pipeline' or 'brand strategy', or specific channels that you're selling into like Bunnings."
But it's not just about using the right keywords; you also have to keep the hiring manager in mind, who, Rogers says, will be looking at the candidate's key achievements.
There's no doubt that marketing is a constantly evolving field – and it's important that candidates stay on top of these changes to optimise their employment prospects.
Natalie Rogers can be found at Six Degrees Melbourne. More information on SEO and digital marketing can be found here.