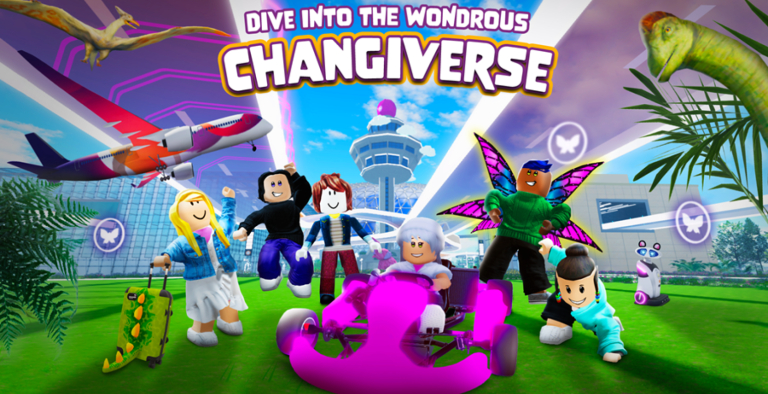 If there's one thing I hear more and more people say it's that they want to spend more time on a layover in the airport (joking, of course!). So for those not travelling or not spending enough hours impatiently waiting for your connecting flight, Singapore's Changi Airport is the latest metaverse experience.
Wandering around an airport, spending too much money in overpriced bars and trying to find any place to sit to desperately charge your devices before your next leg isn't exactly my idea of a good time, but maybe some would beg to differ. And for those who do find comfort in waiting for a layover, Singapore Airport has you covered. Changi Airport Group has teamed up with Accenture to unveil the ChangiVerse – a metaverse experience for those who just love a terminal.

Changi Airport unveils ChangiVerse
Described as a "fresh way for new audiences to connect with Singapore Changi Airport", the metaverse experience named ChangiVerse will give travellers and non-travellers alike an opportunity to explore the "notable sights" of the terminals in a digital space.
The immersive experience is the first of its kind, and used the game Roblox to design and develop the like-for-like airport experience (minus the $20 glass of wine, mind you). 
Changi Airport is known for being one of the best places to have a layover due to the indoor waterfall, the butterfly garden, an outdoor dinosaur display, and the cinema showing the latest blockbusters for those who have more than three hours up their sleeves.
The digital representation of the physical airport will allow visitors to explore the sights and sounds but without the hassle of boarding an actual flight. Think of it as all the airport bells and whistles minus the pesky queues and immigration.
Created in collaboration with Accenture's Metaverse Continuum Business Group, ChangiVerse builds on the partnership between Accenture and CAG to develop, experiment and launch new digital products and services. Both organisations will leverage innovative and emerging technologies to deliver a unique Changi experience across offline and online worlds.