2011 forecast series… Mobile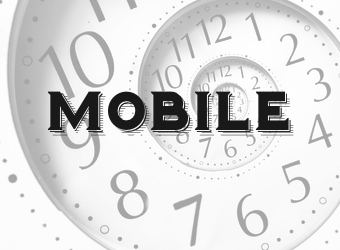 In the lead up to the release of Marketing magazine's annual publication for 2012, The Marketing Survival Guide, we're winding back the clock to the start of last year and sharing the 'Industry leader' columns from 2011's Digital Survival Guide to see just how much has changed, what has stayed the same, and generally what life was like over a year ago across eight areas of digital marketing, continuing today with 'Mobile'.
2 February 2011 – Mobile phone sales continue to defy the global economic slump. According to Gartner, smartphone sales grew nearly 49 percent between Q1 2009 and Q2 2010. More than 314 million smartphones and feature phones shipped in Q1 2010 alone, 17 percent more than one year earlier.
One key learning from mobile successes around the world is that they are all about the consumers. Marketing gurus from around the world are romancing their consumers via these tiny gadgets, based on a deep understanding of consumer preferences and the technological environments in which they function. Building and sustaining these mobile relationships is fast becoming the lifeblood of global marketers.
Know your customers
Any relationship starts with both parties getting to know each other's likes and dislikes. Similarly, any successful marketing effort is based on the understanding of customer behaviour. The unrivalled degree of intimate knowledge about each subscriber that the operator can possess includes: age, gender, income range, hometown and current real-time location, device type, usage habits and preferences, browsing and purchase history, and more. While safeguarding user privacy, this knowledge can be used for smart targeting – delivering relevant and timely content to ideally suit each user.
A good place to start when considering the value your brand can bring to your customers is to determine some of the most widely used mobile applications in a given region. The four emerging mobile functionalities seeing tremendous growth in Asia Pacific, include mobile gaming, mobile music, mobile healthcare and mobile payment:
The phone in your pocket may also double as a music store, as a new music distribution model with mobile operators becomes more commonplace across Asia.
Smartphones can double as mobile game machines, and the delivery of advertising within mobile applications for games will only grow. The revenue from in-game advertising may be used to partially or completely subsidise the price of mobile games/services that the application provides.
Mobile healthcare is another fast growing segment in Asia, with its ageing but tech- friendly population. Applications cover a wide range of possibilities like remote patient monitoring, mobile nursing, mobile medical records access, access to free mobile healthcare information and more.
With a potential US$200 billion-plus of global remittance moving through the Asian population, analysts believe it will be a key adopter of mobile payments.
Keep things fresh
In order to sustain a relationship, it's important to keep things interesting. The world is coming alive for your consumers. Products and services are jumping out of stores and following them wherever they go. The tremendous demand for mobile phones has contributed to the steady development of mobile technology, leading to dazzling innovations in mobile marketing.
The most prevalent advertising formats are display and text ads leading to m-sites or permanent mobile sites. Virtually all major mobile sites run their own membership/opt-in programs and promotional material.
In Japan, marketers make great use of mobile's interactive capabilities with quick- response (QR) codes. These two-dimensional barcodes that consumers can scan with their mobile phone cameras have led to the mobile activation of everything. Most mobile phones in Japan now come with code-scanning capabilities pre-installed.
There are also a lot of interesting things happening with augmented reality (AR)technologies. Mobile messaging has become all about helping customers explore the experiential side. Things like using the phone for seeing a 360-degree rotating view of a car or playing a virtual tennis game. AR shows you products immediately relevant to your current environment. So, if you're at the park, it may show you barbecue products. If you're hanging out on the beach, you may see a surfboard. There is also location-based technology that is making local search an incredibly rich and enjoyable tool on mobile devices – and the great thing is that all local firms, especially small ones previously excluded from digital marketing, will be able to use these services to give consumers added value and special promotions.
The future is also going to be about combining mobile with video. Mobile can now enable some stunning moving images right into the palm of your hands. If developed correctly, mobile videos can create a stronger impact and call to action than any other mode of advertising so far.
Given the current mobile environment, the key takeaway for any marketer is that a successful mobile strategy is consumer- centric – if companies implement consumer services that benefit the customer first, they will find customers to be much more receptive. At the end of the day, no matter who we hear from – the operators, the agencies, the brands, the ad networks – it is clear that the consumer is the most important part of the equation, and the one part that we need to consider right now.