Career profile: Inese Kingsmill, director of corporate marketing, Telstra
For country or company?
Aussie icon Telstra's director of corporate marketing, Inese Kingsmill, joined as the telco giant geared up for its identity relaunch, the NBN began to roll out and one of Australia's best known marketers took over as CMO. Marketing sits down and asks what it is like to live in interesting times…

After 16 years with Microsoft, Inese Kingsmill faced a decision: move countries or companies? She'd spent 12 years in marketing at Microsoft, primarily within Australia, but also some time in a regional group marketing role. She moved out of marketing and into running her own P&L – as small and medium business director. After nearly two and a half years in that role, Kingsmill went on to a role as partner strategy, marketing and programs director for just under three years.
"Microsoft's sales model is that it doesn't sell anything directly, per se. It sells through a network of around 14,000 partners. So there were some challenges in that space, and I was asked to take a look at that, and ended up running our channel business for a year and a half. But 16 years at Microsoft is a long time and then the opportunity arose to take up a role here at Telstra."
Kingsmill knew, at heart, she was a marketer – she saw it in the approaches she took to problems she faced in her wider roles with Microsoft. Not that she regrets her four years outside of core marketing roles.
"It's actually just made me a better marketer," she says. "It's made me more commercially astute, more aware of the pressures in other parts of the business, certainly more aware of customer demands and sensitivities."
Kingsmill's toes met marketing water originally at Amstrad – a PC company that, at the time Kingsmill assures me, was going head to head with Apple, and winning. She wasn't always client-side and is quick to confess her appreciation for her agency partners – something Marketing rarely hears admitted. Her first days in the industry were spent as a suit at Bond Direct – defunct now, but in the early 90s a part of George Patterson.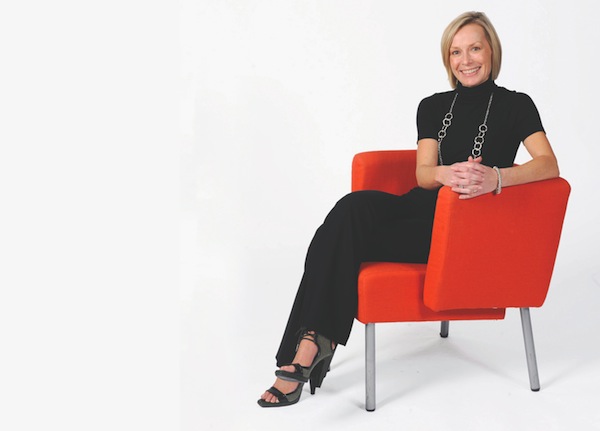 Marketing: While we're still on your career, I'd like to ask about the key influences throughout that time, and any specific lessons they taught you?
Inese Kingsmill: If I think about people, it's everyone from my old managing director at Microsoft who really taught me to embrace diversity, and to really be able to value differences, and how the power of differences, when harnessed, can really drive very powerful outcomes. He also taught me curiosity – always be curious about understanding other perspectives – and not feeling like you need to be right all the time.
I've got close friends who run businesses, one who runs an advertising agency, and one of the things I've learned from him is really understanding the value of brand in the customer experience.
My husband, who is a successful business owner himself with a marketing background, is a huge leveller, and he's also very good at calling out corporate jargon, for want of a better word, and trying to keep it real. Because one of the things that I found, when you've been in the corporate world for as long as I have, you don't even realise when you're being a wanker! And he's very good at calling bullshit. He's also taught me that you don't have to spend a lot of money to achieve a great outcome, he's the master of making two cents go a long way when it comes to his business, and I've really come to appreciate that as well.
In terms of situations and experiences, the GFC was pretty confronting a couple of years ago. I was in my first full financial year of running the small-to-medium business (SMB) business at Microsoft, and that experience taught me a number of things: how quickly things can change, and that you must never get complacent.
It also taught me agility, because you have to be really responsive in situations where external forces beyond your control impact your day-to-day business.
The other situation that really was a strong influence for me was many years ago, when I moved from being an individual contributor to being a manager and a leader of a team, and I learned very quickly, through staff feedback, that what had made me successful in the past was not going to make me successful in the future, and that when you move from being an individual contributor to a manager, your first and foremost accountability is to making sure that your team is set up for success, and doing everything – the strategic direction, clarification of role and responsibility, alignment, career development, clearing road blocks – getting those factors right [is key]. The people piece has to happen first for anything else to happen.
Coming out of a core marketing role, and into the running of a P&L, and channel management as well, did that give you a degree of entrepreneurialism to take back into this marketing role at Telstra?
Very much so, because, look, the pointy end of accountability really sits with P&L and, as marketers, we certainly feel that, but when you're actually the person that the CEO is having the question with directly, "Why did you miss that number and why is your forecast not in line with where the actuals have landed?" you feel it in a different way. That's not to say that marketers don't feel accountability, but I think that having had that experience of being accountable for the P&L and having to pull the levers of strategy, marketing, channel, sales engagement and all of the mix really gives you a more rounded perspective of the critical nature that marketing plays when marketing is focused on solving business and corporate objectives.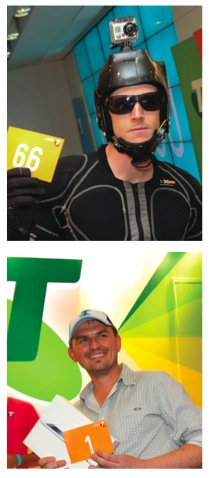 You're obviously at a huge advantage over certain industries – being a telco – in terms of the rich customer data you do have. What sort of advantages or opportunities in commercial partnerships do you think Telstra will have in the post-NBN world, to use and monetise that data?
Let me break that down. First of all, yes, because we have a billing relationship with our customers that gives us a level of data, and probably data quality, that not all organisations have the benefit of. That said, it's what you do with the data that really matters. And it's how you think about using it and using it for good. We have a very strong brand essence grounded in connection, so one of the things that we aim to do when we harness the richness of our data and our analytics capability is to be able to use it as a science, and to understand the needs of customers, and the perceived value of Telstra compared to our competitors.
That allows us to really be able to target our offerings. It allows us to tailor our products and services with quite a bit of richness… Now, I have to say that we're not perfect, by any means, but we certainly do have very strong data and analytics capability here at Telstra and, yes, that is something that we will obviously be drawing on as we enter into an NBN world. So NBN is a great opportunity for us. It's also an opportunity for us to be able to, through our data insights and our analytics capability, make sure that we're having the right conversation with the right customer at the right time.
You're not alone. Most marketing directors that I speak with currently are in the process of rationalising a lot of siloed data. Where would you say Telstra is at in this process across all of your different business units?
That's a pretty difficult one to answer, and I would say that – we have an enterprise customer base, which of course is account managed… And I think that our data quality in relation to other companies is pretty good. I remember when I was at Microsoft, and some of the challenges that the SMB sector faced when I was in that role ended up being resolved by really getting into the quality of our data, building out the profiles of our customers, getting to know them better, applying analytics models across the top of those. And we had an ex-Telstra person who was the guru in my team, who had learned all of these wonderful skills at Telstra and was bringing them across to Microsoft. And I know the reality that we had there, and how it compares at Telstra. I'd say we're in pretty good shape, relatively speaking, but, of course, any marketing director will tell you that data management – and the integrity of customer information and maintaining currency and accuracy of it – is a difficult, timely and can be an expensive challenge.
Your brand has got on board with social media CRM very early in the piece compared to other comparably sized companies. How have you been able to use that in your role in a corporate sense?
We've been listening to social commentary for a long time and, as you just highlighted, we were one of the first brands listening and responding to customer concerns. So what we find that our social media allows us to do is to really tap into the sentiment of Australians, and where they are reacting positively and where they are reacting negatively. And what that allows us to do is a couple of things: one, it allows us to improve our customer service offerings.
So, for example, one of the things that we launched a few months ago was CrowdSupport, which is a 24/7 community self-help program… what we created was a self-help forum where we maintained the integrity of the responses that customers are getting, because they're getting the responses from other customers, and what we do is work with a couple of the key influential respondents in those forums, and we rate their responses with respect to how helpful they are to customers. But through monitoring those kinds of forums and other social commentary, we're able to get a sense of sentiment, and how we can continue to improve our services.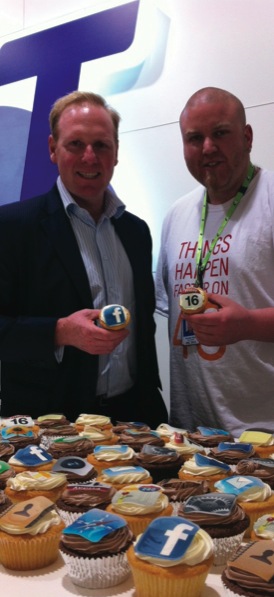 Has social media been a cost-efficiency, and that you've been able to scale back a little by using digital channels to measure the same sorts of metrics?
I don't know whether I would narrow that to social media specifically. But certainly we have a stated intention to shift our marketing mix, our marketing channel mix, more and more to the digital space. And, in fact, I just saw a breakdown of our current media profile, and I'm pleased to say it's definitely shifting in the right direction, to the extent that our broadcast and our online investments are starting to come into parity.
How close are they at this point?
I mean in terms that where we're placing our media, we're getting closer and closer to, say, TV and online being not quite equal in terms of our investment… We've made massive inroads in shifting our mix.
Is that a long-term goal due to the ability to measure response, or is there a specific reason you'd like to shift it in favour of this?
Well, I think that this goes back to the data question, because we know that the better we know our customers, the more analytics and insight we can apply to the customer profiles, the more relevant we can be to them through the customer life cycle and create a much better customer experience… So, because we believe that direct communication in the digital space is so powerful when tailored on customer insight, yes, it makes sense for us to be moving more of our investment to the online space.
It's an interesting idea. With that growing push to tailored marketing, and in-bound marketing, what sort of challenges have you seen for measuring the effectiveness at an individual campaign level on impact on brand rather than direct response?
Let me break that in two parts. Is it having a negative impact on our brand? I would say the opposite because we're providing more relevant information to our customers. Is it impacting us being able to measure our brand? No. We track our brand very, very closely, and very, very carefully. We know what the drivers are of our brand health, and we're acutely aware of how each of those measures performed to increase our consideration and preference.