Create social impact to encourage employee engagement
Research shows that brands with charity partnerships enjoy higher levels of employee satisfaction and retention. Paul Fisher says marketing, advertising and media can be sectors with which we're all proud to identify.
–
This article originally appeared in The Identity Issue, our October/November issue of Marketing mag.
–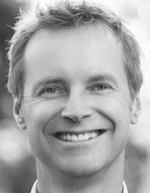 Decades of marketing research tell us that as consumers, we derive elements of our identity from the brands and organisations with which we associate. We wear a certain sporting brand and it makes us feel a certain way. We work for an organisation and we communicate our pride (hopefully!) in working for that brand.
We often seek to position ourselves by sharing the names of people and organisations with which we are associated, our 'tribes', be they friends, colleagues or industry peers.
One emerging platform of identity is how the brands we represent and associate with fulfil our need to give back to our community – our desire to 'do good by doing good'.
This growing trend is fuelling the creation of social impact in many communities. One of those communities is the broad sector of not-for-profit organisations and charities committed to positively impacting the lives of the more than 680,000 young Australians who, through no fault of their own, are considered disadvantaged.
UnLtd exists to raise funds and support for youth charities working in this space. We also match the talent, skills and passion of individuals and companies in the marketing, advertising and media sector, to provide an array of professional services to our charity partners.

Each week we see not only the positive social impact created by the generous donations of time, skills and money by our corporate partners. We also see the positive impact on the identity of the individuals who have contributed, the corporates themselves, and of course the young people as our ultimate beneficiaries.
At a recent workshop run by one of our charity partners, one of the young people who participated wrote in a card thanking us for our support: 'Thank you for believing in me.' Imagine the contribution to that young person's sense of identity – the result of a workshop funded by our industry.
For the individuals who give their time and funds to our charity partners, we see, and hear, great pride in their contribution. While some do this privately, others identify so strongly with the cause, and their experience of giving, that they advocate loudly and proudly across their organisations and on social media. The Reputation Institute calls this 'return on reputation'.
At a corporate level, we are experiencing an increased demand for UnLtd's services: matching corporate partners with charity partners and project management of fundraising activities. What the corporates also want to see is measurement of the impact created by donated funds and services, and on employee engagement, retention and attraction. Also on the overall corporate brand and its standing among peers, competitors and clients. It is clear that corporates too are embracing the need to give back and, in doing so, enhancing their identity.
For example:
81% of employers say charity partnerships improve employee satisfaction (Volunteering Australia 2014),
74% believe it improves employee retention (Volunteering Australia 2014), and
41% of how people feel about a company is based on the firm's CSR (corporate social responsibility) initiatives (The Reputation Institute, 2015).
And the charities' own identities are positively influenced too. Whether by an integrated brand strategy, a video, a media campaign, funding or other donated goods and services.
Aside from the obvious benefits there is an elevation of the charity's profile, position and own identity from its association with some of the biggest media and advertising brands in the country. At its height, we see campaigns for social impact winning prestigious industry awards, such as the #LaceItUp campaign, which did so recently for our charity partner, Youth off The Streets.
And, finally, there is our industry's identity.
The enormously talented, gifted, creative, hard-working advertising, marketing and media industry – which, according to the Communications Council, is now a $40 billion sector directly employing 56,000 people.
Our influence and creativity as a collective is unlimited. Kerry McCabe, the founder and chair of UnLtd, recently wrote of our industry: "As a collective we are immensely powerful. We influence consumer behaviour and public opinion, play a role in deciding who governs the country and seriously contribute to the success of corporate Australia."
UnLtd exists to give our industry something to identify with that transcends competition and profit – to fulfil the needs of both organisations and individuals who want to give back to our community, and the needs of the charities and young people who need that help most. As an industry we are uniting behind the huge social issue that is youth disadvantage in this country. And we are helping to build a sense of identity for our future generations.
Now that's an industry with which I want to identify!
_
Paul Fisher is CEO at UnLtd. Marketing is proud to have UnLtd as its not-for-profit content partner. UnLtd brings the Australian media, marketing and advertising industry together to tackle a big issue: undoing youth disadvantage. We urge you to visit unltd.org.au and get involved.
Featured image: Cairns Murray Crew 'Built to Last'.