Facebook Australia and AAP encourage people to 'Check the Facts' in latest campaign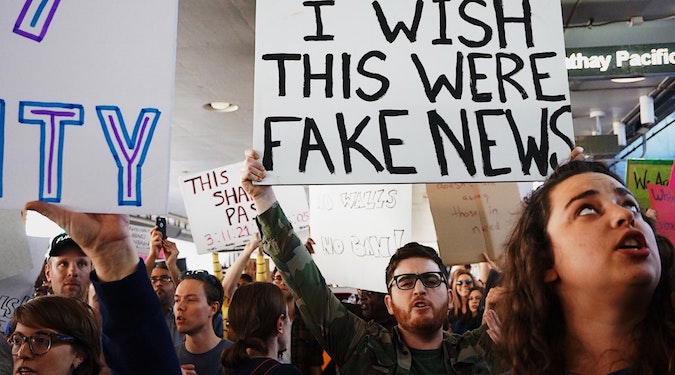 With the spread of misinformation rife online, Facebook and AAP (Australian Associated Press) have teamed up to separate fact from fiction. The nationwide social media campaign is a chance to educate the audience about media literacy.
The 'Check the Facts' campaign takes a simple concept of the soccer yellow card rule. The campaign has three different everyday situations that require fact checking: an office kitchen, a weekend barbecue and an at-home date night. One character shares information and the other questions the validity of said information. 
Launched as part of Global Media and Information Literacy Week, the campaign's theme is 'Media and Information Literacy for the Public Good'. It highlights three key tips in spotting misinformation:
Who made the claim?

What's the evidence?

What do trusted sources say?
Alongside the 75-second spots are static images, accompanied by four resources housing the AAP FactCheck website: factcheck.aap.com.au. The resources inform and empower people to aid them in stopping the spread of misinformation.
The resources cover:
Defining misinformation and media literacy – explaining what misinformation is and its common characteristics, and defining media literacy and why it is important. 

How to 'Check the Facts' – AAP's professional fact-checkers break down how anyone can identify misinformation through three key questions.

What is a trusted source? – how to identify what sources you can rely on in the information age.

How to spot visual misinformation – a beginner's guide on how to spot a fake image.
The campaign is an important tool to combat the social media platform being used to spread false narratives. 
Josh Machin, head of public policy for Facebook in Australia, explains the reasoning behind the campaign.
"We know that it can be challenging sometimes to identify misinformation on social media – especially when linked to COVID-19, so this initiative is timely. The levity in the campaign is to get people's attention in a creative way. We can work with AAP to do the serious job of raising awareness and improving knowledge on this important topic," he says.
The campaign will run across social media until 24 November.