Is the 'Yolo' sentiment sparking an economical shift: Interview with Tamara Oppen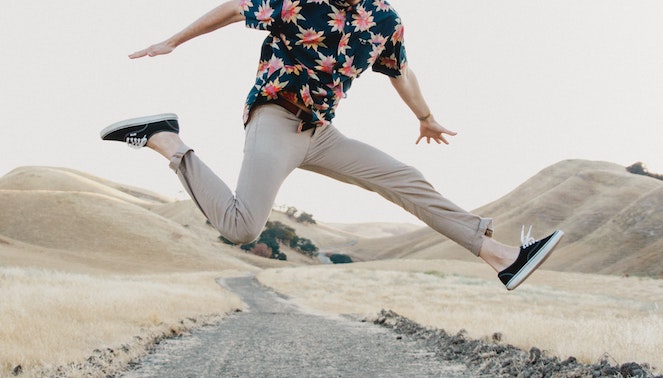 Research has found that Australians, particularly Millenials, want to throw caution to the wind and trade in stable jobs to start businesses that they are passionate about.
Marketing speaks with Tamara Oppen, the managing director at GoDaddy, about the YOLO (you only live once) sentiment and what it could potentially mean for the marketing industry.
First of all, can you tell us what is the 'YOLO Economy' and how is it changing the job market in Australia?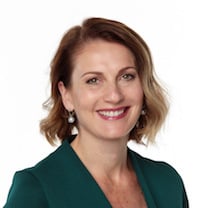 The 'Yolo Economy', a term coined by The New York Times, is a phenomenon in which people – predominantly Millennials – are reconsidering their careers and priorities in the wake of the pandemic and the impact it has caused on the job market. It's been a very reflective time, and for many, the notion and appeal of a traditional career or 'job for life' isn't as strong as it once was. Instead, it's being replaced by the autonomy and freedom of starting a business pursuing a passion.
There's evidence of it in play in Australia already. Data from the Australian Securities and Investments Commission (ASIC), analysed by The Australian, revealed that business registrations are up 25 percent compared to the seven-year average. GoDaddy's Project Resolution research also found that almost half of 25-34-year-olds (47 percent) and 35-44-year-olds (49 percent) were considering starting a business pursuing their passion this year.
The recent research from GoDaddy showed that 45 percent of Australian people are considering quitting a well-paid position to start a business that they're passionate about this year. What does this tell us about money versus values?
Everyone is unique in terms of their motivations, but GoDaddy's research reveals a growing belief that values and the pursuit of a passion is more important than money. That's not to say that running a small business automatically means sacrificing money; in fact, in many instances, it provides an opportunity to increase earning potential. There are many other benefits to small business ownership that are not financially motivated. Some of the most common are freedom, flexibility and often an improved work/life balance.
This attitude seemed to be more prevalent among younger people. Why do you think that might be?
Younger Australians were disproportionately affected by the pandemic's impact on the jobs market. Industries such as hospitality and retail were some of the hardest hit, and typically these industries have lots of younger workers. It's little surprise, then, that many of them are feeling entrepreneurial. In January, GoDaddy's Project Resolution research found that 78 percent of 25-34-year-olds and 77 percent of 35-44-year-olds felt it was more important to be passionate about work as a result of the pandemic – higher than the national average 70 percent.
Should businesses be worried and how can they adapt to retain good employees?
Australia has always been considered a nation of small businesses, but the 'Yolo Economy' isn't suggesting that everyone in Australia will suddenly wake up and start a business. Businesses can actively encourage employees to adopt an entrepreneurial mindset. Dedication, critical thinking, innovation, creativity are all key traits that can benefit their organisation. When staff feels valued, supported and encouraged to grow by their employers, it can help to boost morale and loyalty.
What does this mean for the Marketing sector more broadly?
The Marketing industry is one of the most flexible sectors, evolving and adapting regularly to suit the changing needs of consumers. With people placing increasing importance on passions and dreams, marketers might consider what they can do to make consumers feel empowered and inspired to turn their considerations into actions.
Do you have any other relevant key takeaways from this research?
The key, and very exciting, takeaway from the research is that, amongst those surveyed, there is a strong entrepreneurial undercurrent across the country. Building a strong economy is helped by people starting and scaling businesses – therefore, our research and ASIC data is very encouraging. GoDaddy is here to inspire and support these next generations of entrepreneurs – whether they identify with the 'Yolo Economy' or not – as they consider bringing their business dreams to life.
Photo by Caleb Woods on Unsplash.
Found this article interesting? Read this interview with Jess Ruhfus about reaching new audiences with brand collaboration.