Marketing education feature: The Educator/Practitioner
This article is part 3 of 4 on marketing education and qualifications that first appeared in the June 2011 issue of Marketing magazine, comprising four perspectives: The Researcher, The Boss, The Educator/Practitioner and The Independent.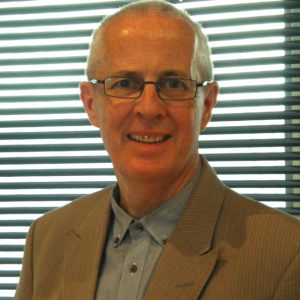 The Educator/Practitioner
Frank Chamberlin is a part-time lecturer in the Master of Marketing at Monash University and runs the 12-year-old writing consultancy, Action Words – www.actionwords.com.au.
Do postgrad studies bridge the gap between academic theory and practical, real-world knowledge? Can postgrad study turbo charge your career in marketing?
To get a feel for these questions, I speak with academics, recruiters and graduates from postgrad courses.
We begin with a view from the US. The Golden Gate University in San Francisco has been educating adult learners since 1910. It currently offers a Master of Science in Marketing and a Master of Science in Integrated Marketing Communications. As the associate professor and chair of Marketing and Public Relations at Golden Gate, Dr Blodwen Tarter suggests that there are a number of reasons to consider postgrad education in marketing.
"For recent graduates with little or no work experience, postgrad training can help jump-start their careers with first-time jobs at a higher level of professional challenge," she says. "In addition, some practising marketers want to deepen their understanding of specific aspects of marketing and broaden their skill set, while others are seeking formal education to help them transition from one professional discipline to another."
Tarter sees the question of why people take on postgrad study as quite clear cut. "It's simple," she says, "people seek graduate marketing education to get better jobs, faster, and to be more attractive to employers."
The largest marketing faculty within an Australian university is at Monash University. The director of teaching and learning at Monash, Irene Powell, suggests that the providers of marketing education need to listen to the marketplace.
"It's important to listen and to ensure that what is taught is relevant, not just for today, but more importantly for the future," she says. "This is particularly important in dynamic areas such as digital and social media."
From her years at Monash, Powell suggests that the future of postgrad marketing education is healthy.
"The need for smart, well-disciplined and capable marketing graduates is strong. But the links between industry and academia need to be nurtured. Both parties will benefit from working closer together in the future, for example, on joint research initiatives."
Mount Eliza Executive Education has been offering management education for 50 years. The director of marketing there, Alex Christou, puts the focus more directly on course content. He sees the role of postgrad education "as equipping marketers not only with the traditional domains of marketing such as brand management, promotional strategies, channel relationships and product positioning, but to also address a number of other competencies that are required by all marketers. These include the ability to manage and lead teams, communicate effectively in the language of economics, finance and organisational change, and to understand the implications of business decisions."
Christou stresses the need for marketers "to understand and speak the language of our peers around the executive table, such as the chief financial officer and the HR director".
With almost 300,000 employees around the world and a rich tradition going back to 1890, GE is renowned for the professional development opportunities it offers.
GE obviously recruits people at all levels, but where people join the company with postgrad education, GE is likely to build on that no matter what the content of the course.
As the recruitment manager in Melbourne, Rebecca Dakin explains, "One of our internal leadership courses, called the Experienced Commercial Leadership Program, is particularly developed with postgrad qualified candidates in mind. This program is rotation-based with sales and marketing streams and gives participants the opportunity to undertake formal training in the US before completing rotations within the Australian and New Zealand businesses. The benefit for people who have completed postgrad studies is that this program provides access to senior leaders and commercial projects from their very first day at GE."
For potential postgrad students, the views of recruiters may be the most valued. Sarah Cockell Consulting is a recruiting firm with offices in Sydney and Melbourne that specialises in direct marketing and online recruitment. Managing director, Louise McCallum says that experience will always outweigh any sort of qualifications. "If there is a choice between a highly qualified candidate with no experience versus a candidate with substantial experience, the experienced candidate would definitely be the first choice," she says.
McCallum adds, however, "Qualifications certainly do enhance a CV. They add credibility and show a high level of commitment and ambition, which is very desirable to employers."
Erin Devlin, founding director at the boutique recruitment firm, Devlin Alliance, tends to agree. "Candidates who pursue postgrad qualifications in marketing will gain a greater understanding of the complexities of marketing strategy and implementation," she explains.
"If candidates are seeking speedier career progression through postgrad marketing qualifications, I don't believe this is the right vehicle. If, however, they are genuinely interested in gaining a deeper understanding of marketing theory and strategy, and have a long-term view of their careers, then postgrad qualifications can be a worthwhile investment."
But Devlin stresses that the content needs to be extremely current. "Marketing innovation moves at such lightning speed, that there must be an emphasis on current trends, information and communication methods," she says.
Perhaps the final word should go to the following four marketers, who are all satisfied that their postgrad course helped them achieve what they wanted.