Shaping defining moments in the customer lifecycle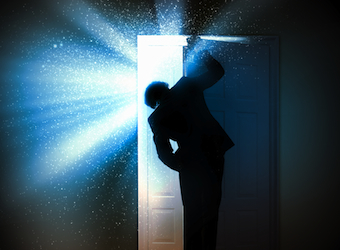 Business often depends on those defining moments in the customer journey – an interaction between company and prospect at a particular point in the customer lifecycle that can make or break a purchase. Daniel Aunvig suggests these customer experiences most often occur within inbound marketing, so it's important to be equipped in this area.
Many organisations today are trying very hard to manage and automate their interactions with their customers across the various touch points throughout the customer journey. Their aim is to deliver more tailored communications to their customers based on everything they have learned about them and the insights they have been able to drive from analysing that data.
These steps are completely valid through the early part of the data-driven marketing maturity curve and experience tells us that they will improve response rates and deliver incremental value. But is this approach setting you significantly apart from your competitors? And is it aiding the development of long term customer loyalty?
I strongly believe that there are always numerous incidents throughout the customer lifecycle which I would call the journey's 'defining moments' – some would call them the moments of truth. They are the moments in time when your customer is switched on, involved with you and on a mission. Such a moment could be when a customer makes an unusually significant purchase in-store, or the first time they lodge a complaint. It will most certainly be if they call the customer contact centre and then don't readily get what they are looking for, whatever the reason.
These are simple enough examples perhaps but they are the moments when that specific incident may trump all their previous experiences of their relationship with your company – the incidents that will outweigh or negate the value of all your historic outbound communications and campaigns. Suddenly, all those previous light touch interactions will have become very close to irrelevant.
But these are the very situations when you can not only meet expectations but deliver a customer experience above expectation and be well rewarded for the initiative.
There are two key points you need to keep in mind when adopting this approach. One is that defining moments typically occur during inbound marketing communications. So is your organisation ready to recognise customers across all inbound channels, analyse information in real-time and make the decisions that take advantage of the defining moments?
Secondly, these are also the moments where you will need to take calculated risks in order to exceed customer expectations – hence, you will have had the ability to map out the journey leading up to the defining moment, to understand the treatment and be able to test the short and long term outcome of that treatment. Did the customer end up churning or did their experience result in an above average lifetime value? And what was the profitability impact on the campaign or program?
If defining moments most often happen during inbound communication then inbound marketing is your customer experience battlefield – are you in a position to win?