Sustainability and growing brand: Interview with Alexandra Peek (Bondi Sands)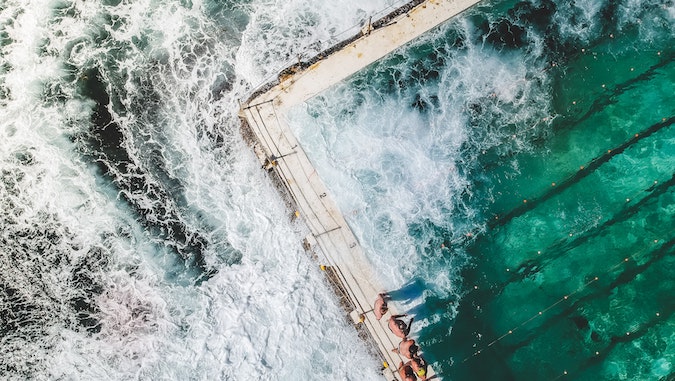 Sustainability is a big conversation across industries and Australian beauty brand Bondi Sands isn't afraid to get amongst it.
Marketing speaks with Alexandra Peek, the CMO at Bondi Sands about growing a quintessential Aussie brand, influencer marketing and the journey towards sustainability.
Bondi Sands was launched in 2012 and it quickly became Australia's most popular self tanning brand on the market. Peek believes that Bondi Sands filled a gap in the market by selling "a quality product at an accessible price point". Co-founder Blair James had experience running a lucrative spray tanning company. Together with fellow co-founder and entrepreneur, Shaun Wilson, they pounced. The competition at the time was mainly premium products that weren't accessible to most consumers, or worse, the products that were affordable but streaky and prone to leaving an 'oompa loompa' complexion. 
The duo was early adopters of Instagram and word-of-mouth marketing and it paid off. It has since branched out to include sun care, skin care and cosmetic products – now available in 20,000 stores worldwide. Further, the 100 percent Australian made and owned brand reportedly recorded an impressive $65 million revenue and $8.6 million profit in the 2020 financial year.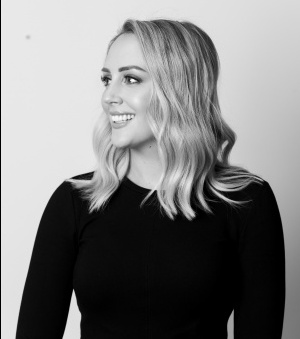 From a marketing perspective, Bondi Sands had achieved a lot with a relatively small team, experiencing huge growth spurts each year. Peek was one of the business's first hires in 2016. She now resides as CMO in the head office in Melbourne but frequently works with the growing team in London and Los Angeles. The business has always had a 'think global act local' approach. With so much going on, Peek believes one of the strengths of the business is the investment it has made in brand, which in turn drives product development and innovation.
It is true that Bondi Sands has consistent branding and taps into a very enticing offering. From the name through to the influencers it works with, the brand promotes what Peek calls the "idyllic Australian lifestyle" – bronzed beach babes, active lifestyle, crystal clear beaches and still sun smart – regardless of where the consumer lives.
The success in the brand is twofold says Peek, "I think as Australians consumers, we're really proud of where we come from. From an international lens, they're intrigued by an Australian company. And it also comes with a sense of quality, I think as well."
The 'A-beauty' star has certainly been on the rise for a number of years now, with no sight of slowing down.
Sustained brand growth
So the question is, how does the marketing team go about delivering that consistent branding and product growth across diverse countries and marketplaces? Prior to COVID-19 it involved Peek spending a lot of time on planes travelling to international offices. Since the pandemic Bondi Sands has had an opportunity to stop and reassess plans, something Peek says the business was poised to do.
"We're small enough that we can do that very quickly. Very agile. We can sit in a room with the directors, make a decision and action, if there's no one else we have to go through. And I think that's where the strength lies in our brand as well. There's not those different layers and different people that you have to get sign-off from. You can pretty much get everyone in a room or on a call, make a decision and go forward."
Now the team stays in communication with calls and video meetings to stay collaborative.
"Each team talks to their regional counterparts at least once a week usually. And we think that's so important because we're like, how can we help them demonstrate this Australian lifestyle in their market? I mean, we have all those assets, we have those tools but we lean on teams for the local market insight," says Peek. 
By local market insight, Peek says it is a matter of asking: "Is this suitable for your market? Is this product going to resonate? Is this language appropriate? Is that going to be interpreted the same way?"
The culture within the business is decidedly transparent, says Peek. Role clarity and team input is highly valued, particularly in a company experiencing rapid growth. "We take everyone along for the journey and we are very transparent with the team about where we're going or where we want to be."
Strategic partnerships and influencer marketing
Bondi Sands has also used its Australian roots to tap into education about being sun smart, eventually culminating in the launch of its own sunscreen products. After investing in social and digital to build reputation, it was time to do something big. In 2021 the brand became the official sunscreen partner of the Australian Open and signed a three-year deal. Strategically Peek believes this was a strong way to grow awareness, particularly in a space dominated by heritage brands. For the Australian Open, it was also an opportunity to partner with a local brand. Win-win.
"It was also about reaching a different audience. In the self-tanning space, we definitely talk to that female skewed, millennial and Gen Z audience. But we know with suncare it's even more mass market than tanning, so we needed to broaden our horizons a little bit and look at doing different things. We can't treat every category the same because they are very different and in something like suncare, it really comes down to trust," she adds.
Bondi Sands is known for its strength in influencer marketing. Its influencer strategy has included some of the biggest content creators in the space, like Kylie Jenner, through to relatable posts from micro-influencers.
View this post on Instagram
Peek believes the most important thing when it comes to influencer marketing is understanding your customer and where they get their information from. She says in the beauty space that Instagram, YouTube and now TikTok are great platforms to start with. Peek also stresses the importance of ensuring that content makess sense for the specific platform. You must also nurture native content.
"We might have someone posting about us on Instagram, which is really mass awareness. They briefly talk about some product benefits in the caption, but then we might also integrate with a YouTube video where they spend 10 minutes really talking through how they integrate it into their regime, what they like about it, how they use it, almost showcasing how that can be done."
For marketers that are new to the space, Peek says to do lots of research and get plenty of quotes to establish a price point or budget. Then it's about looking at the stats and using tools designed to give insights on engagement. From there a marketer really needs to determine what they want to achieve in order to align with the right influencer – is it mass awareness or is it education, or something else?
Beyond just influencer marketing, Peek encourages brands to consider the power of product reviews in the digital age:
"Everyone has their phones at their fingertips at all times. So product reviews are so, so powerful as well."
A journey towards sustainability
Looking to the future, Peek is excited about the brand's strides in sustainability. 
"I think sustainability is a huge focus in the media market and the world as a whole. There's a lot of pressure and expectation on brands now to be seen to be doing the right thing. And we've always done things in a very genuine and authentic way," says Peek.
In January Bondi Sands launched a new product line called 'Pure'. The self-proclaimed "conscientious" line is packaged in ethically sourced and 100 percent recyclable materials. It is fragrance, dye and sulphate free, as well as being vegan and cruelty free. Peek says the line pushes towards being more environmentally friendly while still retaining the quality of the product.
View this post on Instagram
"We did our due diligence. We asked what do our customers want? How can we really integrate sustainability in a seamless way into their beauty routines? Because the research was telling us while people want to be sustainable and want to be seen to be being more eco-conscious and eco-friendly, if it means that the result is impacted, they won't choose to go that way."
So the brand has been getting creative on its sustainability journey, putting the product first. The Pure range launched with a virtual reality event, which lessened waste from a marketing perspective. 
Peek acknowledges that transitioning to a more sustainable model is a big undertaking for brands. For Bondi Sands it has involved looking at where it can make improvements operationally, setting ambitious goals and holding itself accountable.
"I think if the authentic intention is there and brands are genuine about doing it, then customers understand and they support it."
Alexandra Peek is the chief marketing officer at Bondi Sands.
Photo by Road Trip with Raj on Unsplash.