PayPal announces its buy now pay later offering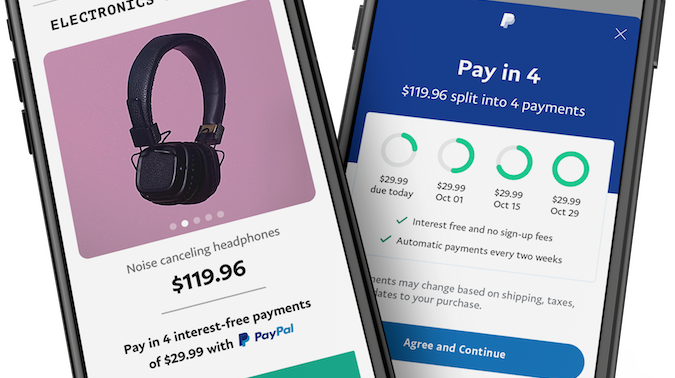 PayPal will launch its buy now pay later option called 'Pay in 4' in Australia in early June this year.
The option will roll out to PayPal's 9 million Australia accounts, ready for use by the end of financial year sales. Pay in 4 will be automatically included and integrated with the usual PayPal checkout. It will be interest-free for consumers and comes at no extra cost to existing PayPal business customers. Businesses will have an option to display the payment option on their website.
The buy now pay later (BNPL) option has been growing steadily in Australia, particularly among young consumers. Since the pandemic, ecommerce has continued its boom locally, with many shoppers moving online for the first time. In fact, a report from Aus Post says that online purchases in January 2021 grew 44 percent year-on-year.
Recently Australian fintech player AfterPay enjoyed a surge in shares and has set its sights on the US market. It has over 10 million active users globally and doubled its revenue from 2019. That said, global payment giant PayPal, who has built a reputation for its security, is set to take on its competitors in the space and tap into its existing customer base.
"Our Australian business customers have been requesting buy now pay later functionality from us, and we're excited that we can offer PayPal Pay in 4 to them at no additional cost," said Andrew Toon, the general manager of payments at PayPal Australia."
"Shopping habits are changing at an unprecedented rate and during the pandemic we saw more than two million Australians start shopping online for the first time. We will continue to support Australian businesses of all sizes to adapt to rapidly changing consumer behaviours by evolving our service to meet their needs."