The meteoric rise of One&Only Resorts
The story of a luxury resort brand with a catchy name that went from zero to hero in a little more than a decade. Ian Lloyd Neubauer talks to One&Only Resorts executives about the brand punching above its weight and filling properties in the middle of winter. 
Gaining traction in the accommodation sector often takes decades. Conrad Hilton worked tirelessly from the moment he bought his first hotel in 1919 to turn his business into America's first coast-to-coast hotel chain in 1943. The Sheraton brand name harks back to 1937 when founders Ernest Henderson and Robert Moore acquired their first hotel in Massachusetts. The Westin brand was formed at the height of the Great Depression when two competing hoteliers, Severt Thurston and Frank Dupar, formed a strategic alliance over a breakfast meeting in 1930.
The slow and steady growth of these global brands contrast starkly to the meteoric rise of One&Only Resorts. Founded in 2002 by South African business magnate Solomon Kernzer of Sun City fame, it has become the benchmark of excellence despite having only eight properties under its belt.
The brand name has also made waves in the entertainment world. The One&Only Ocean Club in the Bahamas was the first resort to be named in a Bond film when it featured in Casino Royale in 2006 and it was used to film parts of the recent Cameron Diaz-Kate Upton movie The Other Woman. Its critically acclaimed black and white short films (which have never been broadcast on TV and can only be seen on the company's website) feature supermodel-turned-philanthropist Christy Turlington.
The company has two properties in Dubai, one of which, The Palm – an oasis of intricate fountains, sparkling pools, villas and mansions – holds pole position at Palm Jumeirah, the emirate's iconic palm-shaped island. From Los Cabos in Mexico's Baja Peninsula, to Cape Town and the Maldives, One&Only resorts are the home-away-from-home for celebrities and the super-rich, and enjoy occupancy that are off the bell curve.
"As a brand we choose not just to be about a place where people choose to stay but about destinations people choose to go to," says vice president of public relations Ashley McBain. "We capture the essence of those destinations with incredible design and an enormous amount of attention to architectural detail that give our properties a sense of place. So when you walk into the One&Only in Mauritius, it's very different to walking into our property in the Maldives. That way we stay true to the destination because destinations are the reason people travel." 
Now in Australia
Early last year Malaysia's Mulpha International appointed One&Only as the new managers of its voluminous Hayman Island resort in Queensland's Whitsunday archipelago. The deal saw Hayman undergo an $80 million top-to-bottom refurbishment at Mulpha's expense and under One&Only's creative direction that included dramatic room reconfigurations, the addition of new restaurants and private residencies that are selling for $18 million each.
Marketing began during the year-long renovation when McBain and her team inked a deal with the producers of the hit US sitcom Modern Family to film a segment of the show's Australian vacation episode at Hayman in February. It was followed by a 1 July launch party attended by the who's who of Australia's media that generated tens of millions of dollars worth of press.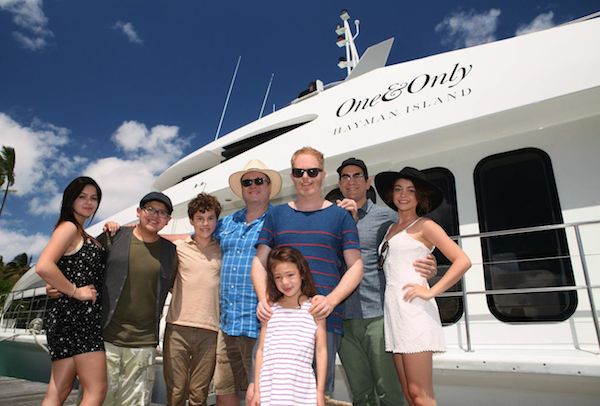 "They strategically targeted the right publications from the outset and got all the top editors and journalists to write about One&Only's new Australian property," says James Wilkinson, editor-in-chief of Hotel Management magazine. "It's a brand that has been in the mind of the media for quite some time."
Coupled with striking full-page black and white advertisements in travel, fashion and lifestyle magazines, the editorial blitz is already paying healthy dividends. In the first two weeks of trading, during the nadir of Queensland's winter season, occupancy at the One&Only Hayman Island hit a remarkable 76%. By August it was projected to climb into the 80th percentile, with two sold-out periods for the entire 160-room resort.
"During our opening week I met an Australian couple, Marie and Dennis, who told me they'd waited 36 years to come to the Whitsundays," One&Only president Mark DeCocinis told Marketing. "They were meant to come here on their honeymoon but for some reason they never made it until we arrived. 'We're so glad you are here,' they told me.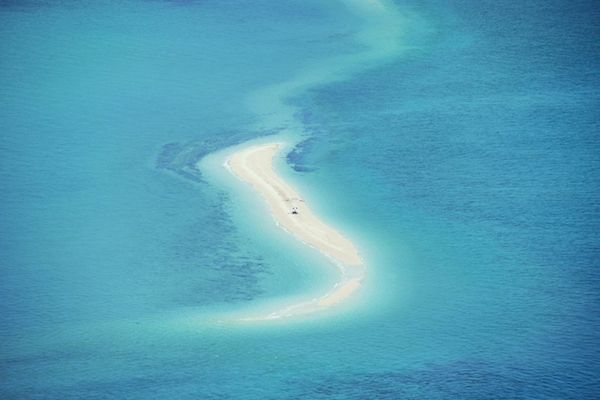 "The interest has been unbelievable," DeCocinis adds. "In London and Dubai everyone is talking about Hayman, and in New York also. It's challenging to get New Yorkers to travel to the Bahamas, but now people there are saying they want to come to stay at the Whitsundays."
Win-win contra deals
One would assume One&Only paid tens of millions of dollars in product-placement fees to the producers of Modern Family and the long list of movies and sitcoms filmed at its resorts. But according to Dubai-based vice president of sales and marketing, Helen McCabe-Young, the deal – and all those done before it – was made on a contra 'non-cash' basis.
"The details of our arrangement with Modern Family are confidential. But what I can tell is that we don't have a big budget to throw at product placement," McCabe-Young says. "Whenever we work with film production companies or brands like Emirates or Qantas, we look for a sweet spot. They offer something and we offer something in return. It's a win-win arrangement.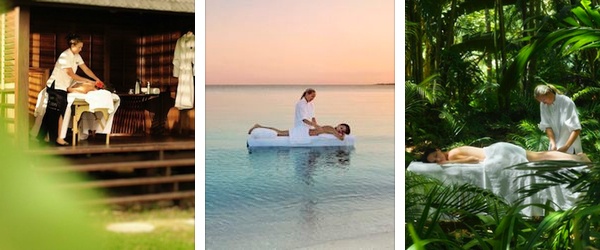 "So when we heard Modern Family were coming  to Australia, we told them they couldn't come here and not film at the Great Barrier Reef. The resort on Hayman Island was closed at the time but we opened the doors just for them. We provided accommodation for 55 cast and crew, we showed them a great time while they were here and gave them the ability to shoot freely. There is great value in that."
"How did we get so far so fast? Well, we've had an amazing public relations campaign from day one and scored some very big wins," McCabe-Young says. "But above and beyond that we have made branding the responsibility of everyone in our organisation, and that means delivering on the promise through consistently great service.
"We may be a small brand, but we punch well about our weight."