Video inventory can't keep up with demand but it's increasing – fast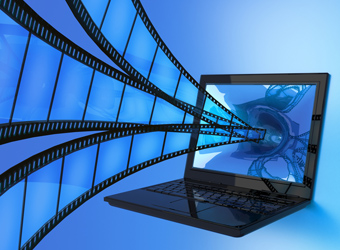 This week's launch of the second annual 'State of the Video Industry Report' revealed that almost a quarter of online video purchases happen through programmatic trading, writes Mitch Water of Adap.tv, the company that released the report with IAB Australia.
Brands are flocking to online video and the reasons are obvious: the format now provides the reach of TV advertising with the accountability and targeting ability of online.
That's why we are seeing massive increases in uptake: the second annual 'State of the Video Industry Report', released by Adap.tv and IAB Australia, tells us that spend increased 34% this year in Australia and is likely to expand by a similar percentage (37%) next year.
Marketers aren't the only ones smiling. Publishers are happy because they've significantly increased inventory, fill-rates and yield – a triple whammy.
The only drawback is that there isn't enough advertising space to go round. Even though the amount of inventory has increased 42% over the last year, 63% of respondents believe there's still not enough available.
Marketers said the shortage is most pronounced among long-form video, as well as Australian-specific content.
It goes further than that: as we develop more precise methods of targeting, there will be increased demand for advertising inventory that closely matches the desired audience profile. So, not only do we need more content, we need more of the right sort of content. Exactly what that content is will change over time – often from day to day – in-line with consumer viewership.
This is, in part, why technology is so important. Programmatic trading – the online advertising equivalent of the stock exchange – allows ad buyers to target campaigns and bid for the most appropriate inventory based on audiences. This is a distinct shift from the from the ad buying days of yore, when it was all about content and context.
Many advertisers are plugging in third-party data to pinpoint their target audience more precisely, a lifeline in an age when fragmentation has cut off their ability to reach a mass audience. Close to real-time feedback enables them to gauge the level of success of each placement and plan or amend their schedule accordingly.
Already almost a quarter of online video purchases happen through programmatic trading, according to the report. While it's invaluable for advertisers, programmatic also means publishers can see which inventory is selling and can develop or source content accordingly.
It's a perception shift for some publishers who have been worried that their inventory can become too commoditised with programmatic trading – half flagged it as a concern.
But that attitude is shifting.
Many now see that having their content available on these trading platforms extends the exposure of what they have available. Those that don't want to place all their content in the open market have implemented private ad marketplaces – still using the technology to enable real-time bidding and analysis, but having control over the inventory to ensure valuable content isn't sold too cheaply. Half of publishers surveyed operate a private marketplace now, and half of the remainder are planning to implement one in the next 12 months.
The adoption of technology will see the imbalance between demand and supply eventually disappear. For marketers, it should mean more of the right sort of content available to reach relevant audiences. Publishers recognise that advertisers are getting more sophisticated and more focused in their buying behaviour and know that they have to deliver solutions to meet this new demand.
For that to happen, advertisers and publishers need to be using the same tools, the same forms of measurement and symbiotic processes, all operating as close to real-time as possible, and across all screens, digital, TV or otherwise.
Programmatic is the technology that facilitates all that. Otherwise, publishers are working blindfold, second guessing what the market wants – and that just seems a little old fashioned these days.
Mitch Water is managing director Australia at Adap.tv.