Eight awesome metrics that every content marketer should be using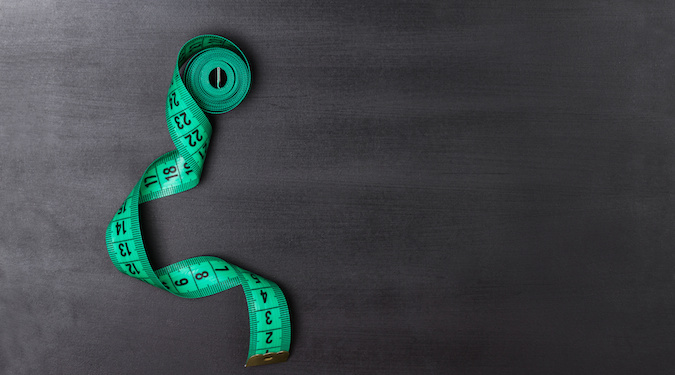 Content marketing is subjective and can't be measured by tangible metrics, right? Not true, says Nate Vickery. Content marketing is as much about creativity as it is about knowing your audience, so marketers need to know how to measure what's working.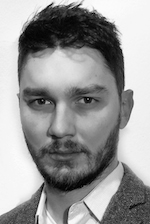 One of the major problems content marketers face is not knowing how to track the effectiveness of their content. Many believe that content marketing is subjective and that it depends on some intangible metrics, but it's not true. There is a wide range of specific metrics that can tell you which strategies really drive more traffic to your site, boost conversions or increase your revenue. All you have to do is learn how to separate the right KPIs from those that may distract you.
With this in mind, here are eight awesome metrics every content marketer should monitor:
1. The bounce rate
The bounce rate shows how many visitors leave your site after viewing just one page. This metric provides you with an invaluable insight, helping you understand your target audience. It gives you an opportunity to find out why someone lands on your site and then kicks it before completing the desired action. It could be a poor page load speed? Maybe your content is not relevant to them or the overall appeal of the site is not that positive. What about your menu and navigation? How clear and user-friendly are they?
The only problem with this metric is that it's usually misunderstood, as it can sometimes be quite murky. For instance, if someone clicks on your link from Facebook and leaves your site after reading your article from beginning to end, this still counts as a bounce – this is why you shouldn't rely on this metric solely when determining the success of your content.
2. Retention metrics
The name says it all – retention metrics show how many people return to your site. These metrics include stuff like return visitors and the frequency of returns – they are insanely important to content marketers as they actually show how well your content resonates with your readers. If it's relevant, informative and engaging enough, they will come back. Most importantly, they will see you as a reliable and trusted source of information. Remember, attracting new visitors to your site is important, but retaining them and boosting their loyalty to your brand is the foundation of your content marketing strategy.
3. Time spent on page
It's good to know the average amount of time your readers spend on your site since it shows how engaged they are with your content. So if you've published a comprehensive 2000-word guide and you see that people leave it after two minutes, this means that they're not reading it. The same goes for your videos, infographics and podcasts. If your visitors aren't interested in reading, watching or listening to your content from beginning to end, this means that you're either targeting the wrong people or that you're failing to bring value to them.
The major problem with this metric is that it doesn't really tell you if your readers are actively engaged. For example, if someone opens your article, but then gets distracted by a phone call and spends 15 minutes on that page without reading a single sentence, that's not engagement – but it would influence your average time on page. The only way to make it relevant is to use tools like Mouseflow or Riveted that monitor people's scrolls, mouse movements, keyboard use, and clicks to measure their engagement.
You could even put together a custom KPI dashboard and combine the widgets from different tools to monitor your KPIs simultaneously.  
4. Pages per visit
To give your blog an SEO boost and improve user experience, you need to link internally – that's the golden rule of content marketing. Internal links lead your readers to other articles relevant to them, meaning that they will spend more time on your site and visit more than one page per visit. Of course the higher pages per session the more engaging your content is, but it doesn't have to be so –  if your pages per visit are high but your time on page is low, this may mean that your visitors are clicking through your website but not finding what they're looking for.
5. Traffic sources
Monitoring and tracking the source of your website traffic gives you an opportunity to understand which content promotion channels work for you. Using Google Analytics you can make tracking codes and analyse the volume of traffic from specific sources.
For example, natural inbound links are immensely important as they show that your readers find your content valuable enough to link to it naturally. Most importantly, they tell you what content receives your readers' attention and help you tailor your strategy to their needs. 
6. Social shares
Awesome content brings value – when your readers become aware of that value they will start sharing your posts. Whenever they hit the share button on your site, they're actually saying, 'This is a really valuable piece of content, so check it out!' If your site is well-established, then you should definitely add social share buttons with counters that tell both you and your visitors how well people are interacting with your content. Above all, this number is a strong indicator that your article is important and that your visitors should read it.
7. Leads generated
Lead generation is the backbone of your business and the primary purpose of content marketing. Namely, 'leads generated' is the metric that measures the leads that come directly from your content; be it form completions, email signups, requests for more information, etc. This strategy is immensely important as it shows whether your content drives real business opportunities and whether it has a chance to boost your ROI.
8. The return on investment
To make sure your content marketing strategy makes sense, you should always calculate your return on investment (ROI).
The formula is simple: (generated profits – initial investment) / (initial investment)
So if you invested $300 and generated $1200, your ROI would be 3 (or 300%). Of course like with anything else in digital marketing, calculating ROI is not that simple. To get the most out of it, you should also pay attention to your lead generation, SEO, website traffic, conversion rates, the cost of software and tools, the cost of producing content, the cost of promoting content, time spent planning your content marketing strategy, etc.
Conclusions
Content marketing is not just about creativity. To create content that really resonates with your target audience, you need to track its performance regularly. These metrics will show how effective your content marketing strategy is, tell you what strategies to use and which ones to ditch and help you boost your ROI. Keep in mind that there are no ideal values you should shoot for. They change parallel with the growth of your content marketing strategy.
Which content marketing KPIs do you track?
Nate Vickery is editor at Bizzmark Blog and an author on The Next Web.
 Image copyright: dmitryzimin / 123RF Stock Photo