Keep it local – why you shouldn't offshore web development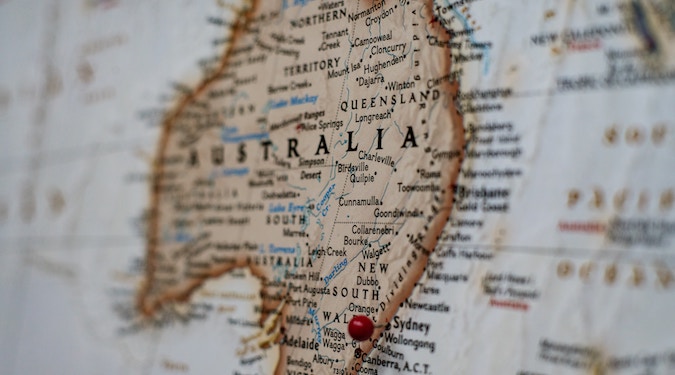 A quick fix often is just that, and nobody understands Australia like Australians do. Too many businesses, says Zaac Woodhead, aren't seeing the value in localised web development, and that's a big problem.
Having been part of the web development industry for more than 15 years, I've seen it go through a huge transformation. When websites first became a part of the marketing strategy they were an add on, a tick in a box, a place consumers could go for basic information.
Today, websites or 'digital experiences' are becoming increasingly intrinsic to the overarching business model. The website acts as the front-end interface for customers connecting them to the back-end products and services within an organisation. We only have to look at brands like The Iconic, ASOS or Amazon to see that their websites are being used as weapons of mass ecommerce. Even if a business trades through a number of sales channels, marketers and web developers alike have realised the key to attracting and retaining consumer loyalty lies largely in creating a seamless digital experience.
Consumers are now demanding that websites are fast, secure, reliable and easy to use. They expect a frictionless experience that is personalised to them. However, as marketing budgets continue to be squeezed, many businesses are choosing to offshore web development to save a few bucks. While a considered approach to cost cutting can make a business more viable and profitable down the line, this shouldn't come at the detriment of the quality of product or service the business provides. And there are certainly some risks that come with cutting corners in your web development.
Be creative and push boundaries
Creativity is an agency's major asset. Often brands approach an agency for its expertise, new ways of thinking and innovation. I've always believed that the best creativity happens in teams of diverse people. When you come to an agency, you're guaranteed to have this layer of flavour. You'll have access to a strategist, a designer, a developer, a project manager and creatives who all work together to build a unique and innovative digital experience for your brand.
Broadly speaking, this isn't always the case when you offshore web development as cheaper overseas providers often adopt a production line mindset that can result in a generic and uninspiring outcome, with little consideration to future proofing or customer experience.
Appealing to the Australian consumer
Digital retail trends and habits are specific to each market and this is something that must be taken into consideration when building a digital experience. You only have to look at the stark comparisons between Australia and the US to understand how this reigns true.
A study conducted by The Center for Generational Kinetics and commissioned by WP Engine revealed that Australians prefer to purchase through a website as opposed to apps. 82% in comparison to the US, where only 70% of shoppers prefer the website. This is important when thinking about the format, layout and design of a website, how it should integrate with things like an app and where you're aiming to drive customers.
In addition the behaviour of a website visitor on a mobile device, or coming from a search engine result or social media notification are signals to different buying behaviours or customer journey stage.
Local Australian agencies are up to date with local trends, news and research. The leading agencies take a customer-centric approach to all decision making to enable digital experience success. As such, they're able to design a digital experience that is contextually relevant and appeals to a domestic  audience in a relatable and impactful way. This can be difficult to achieve when partnering with overseas providers who do not have a strong understanding of the 'Australian way' and what works in this market.
Quality, security and reliability
As technology improves, the expectation for fast, reliable, secure and personalised digital experiences is increasing at a rapid rate. Consumers expect to be able to access a website easily at anytime and in any place, for it to be simple to use, work well and not crash or pose any security risks. This is not something you can guarantee when you opt for cheaper, overseas alternatives.
In Australia, agencies invest in enterprise-grade digital experience platforms that ensure the important aspects of web development (eg security and reliability) are seamlessly integrated and managed. These components are inherently important to the overall production of digital experiences as businesses and helps secure customer loyalty. It's almost not worth investing in a website if you cannot ensure that these components are in check.
On the surface, it may seem like investing in Australian web developers or digital agencies is more expensive than offshoring, but in the long run, it's an investment that pays dividends. Our observation is that largely when businesses choose to offshore, they end up doing it twice, costing more money and losing customers or sales in the process. The end go-to-market is throttled, instead of accelerated. Australian agencies offer something offshore providers simply can't compete with: local relevance, creativity, innovation, security and reliability.
Zaac Woodhead is managing director at 24 Digital
Further Reading:
Image credit: Joey Csunyo