Blockchain trends for the marketing industry: Interview with Lachlan Feeney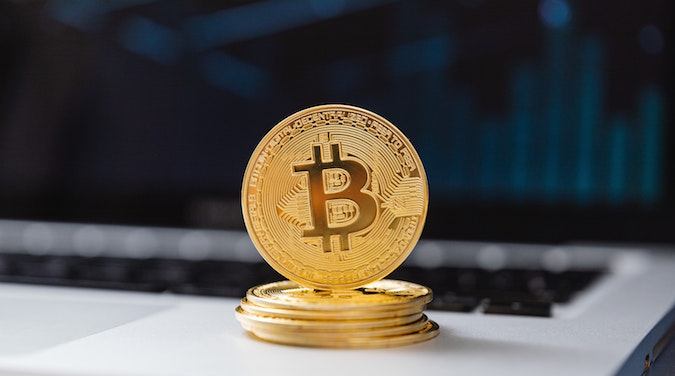 Accelerated tech innovation can be both exciting and overwhelming. In this interview we explore how blockchain can advance digital marketing and what trends businesses need to be aware of.
Marketing speaks with Lachlan Feeney the founder and CEO of Brisbane-based blockchain innovation agency, Labrys.
Blockchain started receiving a lot of hype around 2017. Now in 2021, interest in cryptocurrency seems to be at an all time high following the pandemic. Perhaps due to the technology maturing, conversations entering the mainstream or because COVID-19 accelerated trends across the board. Regardless, it has been estimated that it will hit over $23.3 billion by 2023 and $176 billion by 2025. Forrester predicted that this year alone 30 percent of blockchain projects will make it into production.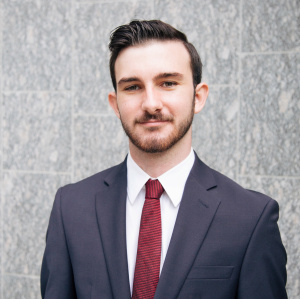 While we are starting to hear that cryptocurrency and blockchain technology is "here for good", it is still in its infancy in Australia. Feeney founded Labrys in order to help guide businesses from the "old world of legacy technology" into the "new world".
"The reason why I founded the company is I've always been, for the better part of the last decade, very heavily interested in blockchain technology personally. I believe we're still very early on in the space. Ultimately, this technology is going to have as big an impact on everyone as the internet or the computer," says Feeney.
Labrys works with small startups dipping their toes in blockchain technology, through to large-scale enterprises who are leading innovative projects. The company assists with conceptualisation and helps to build and design the required systems, websites and apps to support the technology.
Applications in marketing
Blockchain can be complex in its many applications and its tendency to rapidly evolve. In a nutshell, IBM defines Blockchain as "a shared, immutable ledger that facilitates the process of recording transactions and tracking assets in a business network". As a decentralised and unchangeable source of data, the implications for digital marketing are evident. 
Blockchain eliminates intermediaries like Google and Facebook. Feeney says that it "brings trust into the equation" because customer profiling for campaigns is fully reliable and incorruptible. It also means that traffic secured can be verified as real people, not fake accounts or click farms. This keeps marketing costs low and engagement high.
Greater privacy
While there are many ways to approach it, there is also a case to be made for this technology putting data and trust back into consumer's hands. Feeney explains that the Basic Attention Token (BAT) system evenly distributes advertising money between publishers, advertisers and the actual readers or audience. It gives consumers privacy and greater control over data.
"It's basically a browser that blocks Google ads, Facebook ads, etc. So you don't get any ads displayed to you that you're not interested in, no one is mining your data or showing you things you haven't consented to," explains Feeney.
"And if you do have ads enabled they'll slot BAT ads directly into your browser. They will come up and you actually get paid a token every time you look at one of the ads."
The project is a major win when it comes to privacy.
"We don't own that data. We don't store it. The data is stored on the blockchain, which nobody owns. It's a public infrastructure, the same as the internet itself. And so rather than storing your data on company servers, it's stored on this public infrastructure. We will pay you to access that data or we'll pay you if you're going to access our ads."
Major trends to watch
Another important trend to pay attention to is non fungible tokens (NFTs). In other words, a unique property that cannot be traded for anything else. They are a 'one of a kind' asset that exists in the digital world. According to the BBC they can "be bought and sold like any other piece of property, but which have no tangible form of their own". Currently people are excited about using NFTs to sell digital art.
Feeney believes that NFTs are a major trend to watch in terms of incentivising consumers, and will be a valuable tool in the marketers arsenal. 
"The whole blockchain industry has been sort of finance heavy, but with the introduction of NFTs has brought art, creativity, culture and marketing opportunities to the blockchain space."
He points to Coca-Cola, who recently sold NFT collectibles to a winning bid of $575,883.61 in an online auction. A NFT denotes digital ownership and originality. As such, they prove hyper-useful to digital marketing campaign creative
"What we're really seeing with NFTs is sort of creating these digital communities and digital cultures around your brand that were previously hard to sort of create online."
While it can seem overwhelming or complex to get started, Feeney believes that the opportunities are massive and it's a good time for the industry to begin exploring. Those who are educated in the space  will be well positioned to create better marketing campaigns in the future.
"The space is moving a lot faster than a lot of people think. I think it's a very exciting technology and if you want to learn more about blockchain you're not too late."
Lachlan Feeney the founder and CEO of Labrys.
Photo by Karolina Grabowska from Pexels.