Harnessing the power of your brand to win the war for talent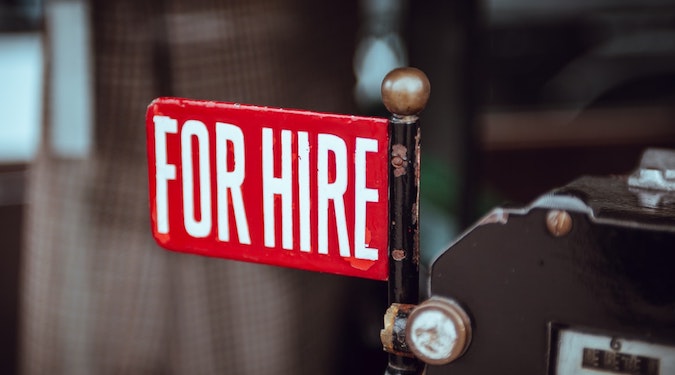 The war for talent is upon us, creating a buyer's market, where employees have more power than ever to dictate the terms of their work arrangements. Ben Bars writes about the promises of a thriving culture with unmatchable wages. 
The pandemic was the catalyst for a shift in power for workers. Alongside a changed attitude toward work with employees now focused more on their mental health and wellbeing. Candidates are seeking value-aligned roles and prioritising employment that helps them achieve their goals.  
With this shift comes an opportunity to get to know your audience and drive how your brand connects with the needs of this emerging consumer. More than half of Australia's workforce are either passively or actively job seeking. Ongoing border closures have dried up some of the talent pool.
To cut through all the noise and ensure your organisation's brand helps attract and retain the right talent you need a bulletproof Employee Value Proposition (EVP). A compelling attraction campaign and an employer brand that connects you directly to your staff. 
EVP as a strategic tool
Traditional employee benefits, especially in agencies, have always focused on the fun and frivolous. Ping pong table, rosé on tap and lunchtime trivia. While there is nothing inherently wrong with these, they do little to amplify purpose or build pride within your organisation.

People want to be part of something bigger than just what it says on their social profiles or business cards. We are all wired towards a need for doing meaningful work, and making an impact within our own unique ecosystems. 
This is where your EVP comes in. Many organisations see EVPs as a HR tick box and are missing the mark of true lasting transformation as a result. An EVP is a strategic tool that can influence how people think, interact and feel about your brand. It tells the unique, authentic and compelling story of your organisation – for people. 
When a consumer interacts with your brand they also come into contact with the culture of your organisation through its people. Whether it's through a shop assistant or coded into the data of an app or website, your employee experience impacts and shapes the customer experience. 
Which makes attracting the right type of people, with the right personalities, skills and diversity critical. Not just for HR, but the entire organisation – including the marketing team.

Solve business problems
The trick is to continuously set and reset objectives for your EVP. Solving current and future business problems, along with changes in your organisation's overarching strategy. Test your EVP against a range of hypothetical situations and see how it performs. Are stores reopened to the public? Are we fully remote for another 12 months? Does it factor in changes in a particular department? 
The best way to truly future-proof your EVP is to be open to adaptation. Build in regular sessions with the relevant stakeholders and stick to it.
Plan for what comes next, consider risks, and factor in growth prospects – it's not all negative, after all. The great resignation is scoped to hit Australia early next year. Businesses need to proactively batten down the hatches and prepare or risk being left behind.
Bring it to life through brand
The best EVPs are designed with your brand's core pillars in mind, meaning every business will have a slightly different idea of what works for them. Savvy candidates can sniff out the organisations that talk the talk and those that walk the walk. 
Your employer brand tells a unique story, so use it to set yourself apart from your competitors. Keep in mind what your ideal candidate wants (work/life balance, respect, quality leaders to name a few) and show them how you do it better than anyone else.
Communicate your edge
Just like a CVP, an EVP and employer brand needs an edge. It won't outperform if it's the same as every other player in the market. Many organisations have used flexible work (location or hours) as a differentiator in the past. This has now become the norm. So, how can you evolve to reflect the unique point of difference that sets you apart from other organisations?
Define your outcomes
Your employer brand is much more than a vanity wrapper on who you are. Remember that employee experience (EX) absolutely connects to customer experience (CX) and shaping the right brand for your people will help drive commercial outcomes. This makes it imperative to define those outcomes upfront allowing you to test, inform and optimise delivery along the way. 
Compel and attract
Getting marketing involved in attraction campaigns can drive creativity and outcomes to a completely new level. Think about how people are recruited to the organisation and go beyond relying on job advertisements on Seek and LinkedIn to do the heavy lifting.
Attraction campaigns can span digital, mobile, print, experiential and so much more. Really, that's just the tip of the iceberg. Treasure hunts, drone photography, thousands of lapel badges, bespoke games, apps and major PR announcements (think Canva and Atlassian). These all shape the market from which you're trying to pin down your next high performer. 
It's the kind of effort that used to be reserved for graduate campaigns between the big consulting firms. But demand is rising fast as organisations across the country look to compete for both  immediate vacancies and to build their reputation into the future. 
Ultimately, your brand reputation relies on attracting and retaining the right talent who will deliver on your business vision and send the right message about your brand. 
Your customers can become your people, and vice versa. It's time to take EVPs, employer branding and attraction campaigns out of the HR silos and into a whole-of-business solution. 
Ben Bars is the CEO of We Are Unity, a culture consultancy to help solve business problems through people. 
Liked this article about talent? Find out more about the industry talent pool here.