Digital disruption drives collaboration between marketing and IT leaders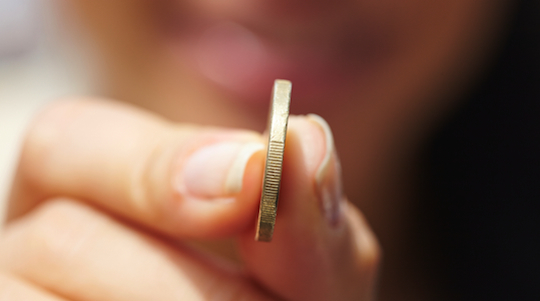 Marketers and IT professionals are now two sides of the same coin and must work together, writes Jordan Kretchmer, CEO and founder of real-time social curation company Livefyre.
The Harvey Nash CIO Survey recently showed that 56% of Australian CIOs say their companies have been affected by digital disruption — 21% higher than their global counterparts. This disruption has, in many ways, been driven by marketing. Marketing must reach consumers through technology, and technology is the brand's interaction point with their consumers.
Marketing and IT functions have long co-existed in any sizable organisation, so why are they just collaborating now? Put simply, because consumers demand it. This generation of customers is the most informed, critical and tech-oriented in history – and for the connected consumer of today, mutually exclusive marketing and technology streams are no longer practical.
CMOs and CIOs are now two sides of the same coin. Consumers want an integrated, real-time experience that is seamless across devices. This can happen through the right technology and the implementation of the right products.
The question is no longer whether marketing and IT should align, but how. Here are the best ways marketers can leverage their content through working with the IT team.
1. Share a consumer-centric approach
This is the dawn of the 'integrated enterprise', where the divide between user experience and marketing technology is increasingly blurred. Reaching the end consumer may have been the responsibility of the CMO, while creating a great user experience once the consumer arrived at your brand online was left to the CIO.
Now, these two concepts are inextricably linked; your customer is a digital native and expects, rather than desires, an exemplary and beautiful user experience, and could make their decision on whether to keep engaging with your brand solely based on this.
The sharing economy has been powered by concepts such as Uber and Airbnb, which give personalised experiences to consumers through their apps. People listen to music they don't own on Spotify through the power of technology.
Today, there are more ways than ever for the CMO and CIO to work together on this consumer-centric approach. Both teams now have access to incredible customer data and usage insights.
Taking advantage of this data and understanding consumer behaviour can shape the product experience as well as how it's marketed. In addition, by working together the marketing and technology teams can now easily A/B test the complete consumer experience. Experimentation and testing can reveal new opportunities to connect with consumers, and let their actions dictate the product and marketing experience instead of forcing your users to adapt to your technology.
A brand's voice and community is its life force, and CMOs need to be equipped with the correct tools, in order to reach these customers. As the customer journey shifts across devices, and as old methods of social media marketing fall prey to a swathe of algorithmic changes and lost content, the CMO must engage with their IT team to explore new products and ideas.
2. Share objectives
Your own brand's channels, such as websites, mobile apps, and blogs are the places where the marketer has full control and can truly begin to engage with the community.
In order to facilitate this journey, the CIO and CMO must work together to create unforgettable user experiences. The CMO must ask, 'how can I get my customer here?', and the CIO must ask, 'how can I get the customer to stay here?'
Agreeing upon these objectives before the technology and marketing experiences are created will lead to greater product success. Through sharing goals of adoption and retention, each side can create programs and experiences that are in line with and complement one another's objectives.
Engaging content and a lively community will drive customers to a website. A well-designed, intuitive, and device-agnostic platform will keep the customer coming back for more, which is a huge objective achieved for both teams.
3. Share skills
Digital disruption will see many changes to the way businesses utilise their talent. Harvard Business Review recently heralded the rise of a new marketing IT leader, the 'Chief Marketing Technologist'. The CMT hybrid – part creative director, part technology leader and part market strategist – has emerged as a bridge between the CMO-CIO divide.
With the unique ability to align marketing technology with business goals, Gartner predicts 89% of large companies will have a CMT by 2016. This new CMT hybrid can meet and exceed marketing IT expectations in the digital age. If you don't have a CMT yet, think about how your teams could share skills to meet your shared business objectives.
Organisations should invest in educational programs for both groups that accelerate understanding of the other's function, as well as an appreciation for the group and why they are crucial for the company's success.
The important take away here is to realise that marketing is no longer just messaging or form. It is now necessary to take advantage of technology to flourish in an industry of individual engagement at scale.