Marketing professionals from startup land share their top tips for SMBs
For many small to medium sized businesses, effective marketing is often impeded by limited resources and budget. We recently caught up with some professionals from startup land to better understand where marketers should be focusing their efforts to overcome obstacles and get tangible results.
Bec Wikman – head of growth at video creation platform, Clipchamp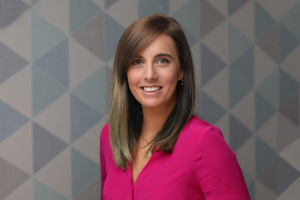 "For small businesses with limited marketing resources or budget, leveraging social trends through Search Engine Optimisation (SEO) and blog content is a great way to get noticed online. Consider how you can link your business to trending search terms like Apple's Worldwide Developers Conference or TikTok. Leveraging relevant topics is an opportunity to get creative with content, but always make sure it's a natural fit for your audiences.  
To optimise spend, ensure that your live ads are generating tangible insights for your business. Use methods like split testing to learn how different copy, imagery and calls to action can impact your performance. 
If you are going to invest anywhere, choose Google Ads; it's an easy, low-cost way to reach large volumes of potential users that have high intent. Make sure you know your audience, including what terminology and keywords they're likely to use in searches.  
Lastly, incorporate more videos into your ads. Posts containing videos receive 38 percent engagement than those containing images. Make them mobile-friendly, and keep in mind that over 85 percent of users watch Facebook videos without sound." 
Emily-Jane Shurey – ANZ marketing manager at recurring payments platform, GoCardless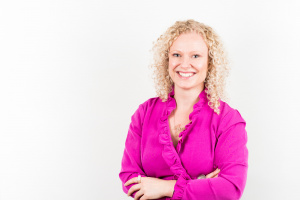 "Get collaborating. Small businesses with limited resources can use collaborations with other brands, individuals or companies, to create something that they mutually benefit from. Knowledge-sharing through different skills and resources, as well as gaining access to each other's customers and communities, is a sweet-spot for creative ideas to form, and new customer-bases to emerge.
Spend time considering who in your community complements your business, and whether you would like to work with them. It doesn't have to be a huge campaign; it could be as simple as a blog post or social media exchange. Websites like Collabosauras make it easy for small businesses to connect. Additionally, collaboration marketing us up to 25 times less expensive than digital advertising."
Julia Merrick – content marketing manager at people management platform, Employment Hero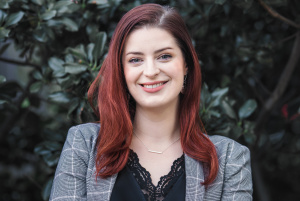 "A lot of people still refer to content as either 'B2B' and 'B2C' – although I think there is importance in remembering who you're writing for and why. I much prefer to create people to people (P2P) content. As you develop your brand tone of voice, remember that you're speaking to people, not businesses.
If your brand was a person, who would they be? Get your thoughts down and cull back until you have three really strong words to describe your brand voice. That way, when you or another creative is developing content you can go back to those adjectives. For instance, at Employment Hero I would describe our brand voice as uplifting, friendly and helpful.
Now that you're on your way to developing a strong brand voice, it's time to start creating content that truly helps your audience. Remember, your customer is the hero, you're the sword that helps them defeat the dragon. Pro tip: you can create content that has nothing to do with your product and service if it still helps your customer. At the end of the day, anyone can buy an ad on Google, but a customer that trusts you – that's priceless."
Michelle Gallaher– CEO of health data analytics company, Opyl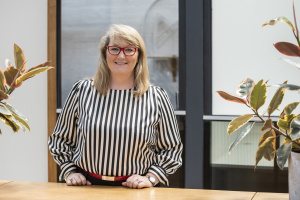 "Utilising social media is a great way for small businesses with limited resources to reach niche, new and existing customer-bases. My advice is to master one platform first, as not all social media is equal or appropriate for your business strategy.
To see marketing success through social media, make sure you are actively managing your communities. Social media is a two-way conversation, not a megaphone to blast content into the abyss. Get the most out of it by using social platforms to deliver customer service, answer and ask questions, research your market and be sociable. If someone walked into your office or store, you would have a chat, so why not do that on social media too.
Consider privacy, copyright and the legal implications around intellectual property and defamation law, as these do apply to the digital world too. Don't use others' work, such as photos or art, for your own social media feed. Even if you tag the creator, unless it's explicitly stated that the image is free to use, you are not protected, nor is it ethical or fair. Be conscious of what you are sharing; don't plagiarise or spread misinformation, and always be respectful of others."
Photo by Humphrey Muleba on Unsplash.