Using CX as a competitive differentiator: Interview with Jessie Mitchell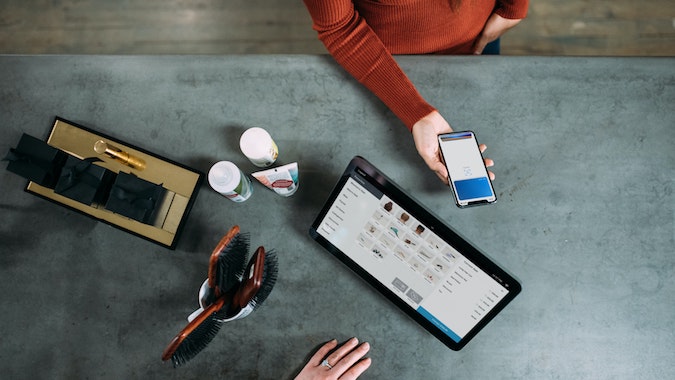 Great customer experience (CX) can truly be leveraged as a competitive differentiator, but in order to create it, businesses need to take a strategic approach that encapsulates digital technology, data, processes and internal culture.
Marketing speaks with Jessie Mitchell, the commercial director of Merkle Australia. Together we discuss her career trajectory as a self-starter. She also shares her tips in leadership and some best-in-class examples of brands that are using tools and technology to achieve their business objectives.
Can you tell us a little about yourself and your career?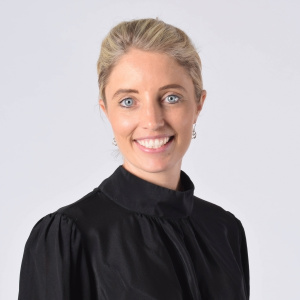 I've spent my career helping marketers and businesses take advantage of data and technology to achieve their business objectives. Prior to founding Amicus Digital, I held growth and leadership roles for Salesforce.com, ExactTarget and IBM.
I co-founded Amicus Digital in 2015, which was quickly established as the fastest growing Salesforce partner in Australia by providing technical excellence and expertise to Salesforce Marketing Cloud customers. During this time, I was a finalist in both Telstra's Women in Business Awards and Telstra's Business Awards. This was a massively proud moment for me to be recognised amongst a cohort of incredible and inspiring women.
Since selling Amicus to Merkle in 2018, we have continued to lead the growth of Merkle's Customer Solutions in Australia. My team would describe me as having an infectious enthusiasm for what I do as both an experienced business leader and customer technologist, and I would credit the continued growth of the business to how we focus on close partnerships with our customers.
Establishing our team as trusted advisors that deliver positive outcomes has been our key to success.
What inspires and motivates you?
My team, my clients, and my family – they all inspire and motivate me in different ways.
I love working and feeling challenged. I'm really fortunate to work with a group of highly talented, switched on people who are always looking for new ways to innovate, learn and help our clients build their businesses in a different way. When you're surrounded by great people, you do great work yourself. I also have the privilege of being client facing, which means I get the opportunity to meet with some really interesting people who bring complex projects into the fold.
Outside of work, I have a great network of family and friends who constantly inspire me in different ways and encourage me to be the best person and mother I can be – I truly believe inspiration can come from anywhere and anyone, even the 2:30am wake up calls from my one-year-old son.

Why are data, technology and analytics crucial tools in marketing and business?
In the world we're operating in today, where industry and geographical boundaries are reduced, customer expectations have increased and businesses are expected to do more with less – it's so important for marketers to be more efficient and effective than ever.
Technology is a powerful enabler for businesses; however, it is only as good as the strategy, data, and people and processes surrounding its use. When there is clear strategic direction and alignment, both within marketing but more broadly across the entire business, we see clients start to capitalise on their investment in technology. This is what we call a 'connected customer experience' – acknowledging that the customer can be multifaceted (be that internal, B2B, B2C, or B2B2C).
Analytics is inherently complex and therefore can often be an after-thought. Focus is often directed to the next imperative on the list, rather than interrogating what the solution has achieved, whether it has worked and how the business can then apply that learning or insight to capitalise on activity.
As a result we're seeing more cross-functional CX councils/committees being established, enabling greater governance, transparency and prioritisation of activity where it can have the greatest impact.
Are these tools more important in a post-pandemic world?
Technology does not eliminate the need for human interaction, that said it has become even more powerful in a post-pandemic world.
More new customers are now shopping online  – Australia Post anticipated that by the end of last year, online spend would hold a 15 percent share of the total retail market in Australia.
Overnight there has been a need to digitise everyday activities to adapt to the new normal. For brands, the importance is now placed on integration. The question we're getting asked more frequently now is, 'How can we start to better integrate the touchpoints a customer has with our business so we can better service them?'
My point of view is that CX will become the new currency and provide competitive differentiation for businesses – forefront marketers and business leaders in Australia can see this already.
To be successful, businesses need to interrogate the end-to-end experience, identify potential friction points or opportunities to make their experiences more seamless, timely and personalised, irrespective of whether we call your call centre, visit your store or interact with you online.
Do any clients or examples come to mind that have effectively used these tools to transform customer experience?
We have a wide-ranging group of clients in terms of both scale and maturity. This coupled with industries at various stages of disruption, not to mention the impact of COVID-19, has meant that what we view as best-in-class CX is ever-evolving.
One of the clients that I've seen use these tools effectively would be Amaysim. We're working with the Amaysim Team to help execute personalisation through both audience rules and machine learning capabilities. The goal is to better predict customer service and marketing outcomes, and to then identify long-term customer value and potential moments of attrition or churn.
Using a CDP, we're helping the brand better personalise their consumer experiences across email, SMS, their mobile app and media, all to make it more intuitive to people's individual needs.
What are the biggest marketing opportunities that you think are currently being overlooked or underutilised in the industry?
There are three key areas we see the need for increased focus to enable CX as a competitive differentiator. Core to this is being better at bringing key internal and external partners to the table and problem solving collectively. It is through this collaboration and mutual accountability where we seeing everyone pull in the same direction and the associated results.
a) Driving technology adoption – We see a lot of businesses investing a significant amount in enterprise-class technology but struggling to integrate it in a way in which it drives the intended business value and ROI. We encourage them to pause and re-assess what it is they are trying to achieve, what is inhibiting their ability to do so and prioritise their efforts based on business impact and value creation.
This often involves a two-speed approach: 1) What can we be doing with what we have? How can we sweat the asset to create efficiencies through simple strategies like automation, repeatable templates and dynamic personalisation?  2) Set aside time to look at the strategic enablers, ones that are often manifested in time-consuming 'symptoms' for staff at the coal-face of the CX – it is shining a light on these and the broad-reaching value they represent that we can ensure we're futureproofing our businesses at the same time.
b) CDPs – enabling identity resolution and management – With the demise of the third party cookie and rise of digital activity, it is increasingly important that businesses shift from channel-centric to customer-centric, connecting both unknown and known customer profiles. To do this successfully, businesses need strong partners who can help navigate this. Merkle was recently named Leader in Forrester Wave Report for this space and is working closely with our clients to define what this means in the context of their data collection, governance and experience orchestration.
c) Customer experience management – Establishing a clearly defined Customer Experience Strategy, one that acts as the connective tissue across the business. Ensuring that the right measurement framework is in place to track performance against it and embedding a test and learn culture where your team feels empowered to fail fast and learn and adapt quickly.
You started Amicus when you were just 27. What challenges did you face as a young woman in the field?
Starting a business as a young female had some fantastic benefits, I had (and still have) a huge passion for what we do and what we can enable for our clients. This passion, coupled with a good dose of naivety on what starting a business is 'really' like, only strengthened my belief in what we were seeking to create for our team and clients alike.
My greatest challenge was being under-estimated. It took a great deal of resilience in the early days, but what was my greatest challenge became my greatest motivation. Each time we were faced with a situation where it presented itself, it only fuelled my resolve to prove otherwise.
You are currently a Commercial Director – what qualities do you think make a great leader?
Transparency, Trust, and Integrity. It sounds like a simple formula, but it is one that has guided me both personally and professionally. While these are cultural table-stakes at Merkle, they have only grown in importance post-pandemic where remote working is commonplace and will continue to be. As leaders, we need to communicate openly and frequently so that our teams feel informed and empowered but also accountable.
What is the best advice that you have received during your career?
It's not too profound but I would say – 'Love what you do' and 'It's okay to say no'. The closest partnerships we have formed have been with those that we've been really clear on what we can do, but more importantly what we can't. This requires a willingness to say no to work that was not the right fit for our business, but equally, when we said yes – we didn't just deliver, we exceeded expectations.
We hold our integrity and commitment to client success very close to our hearts and over the years this became part of our competitive advantage. It is this integrity that has paid dividends in terms of the transparency and trust of our team, clients and strategic partners.
Jessie Mitchell is the commercial director of Merkle Australia.
Photo by Blake Wisz on Unsplash.