The role of digital marketing in inspiring women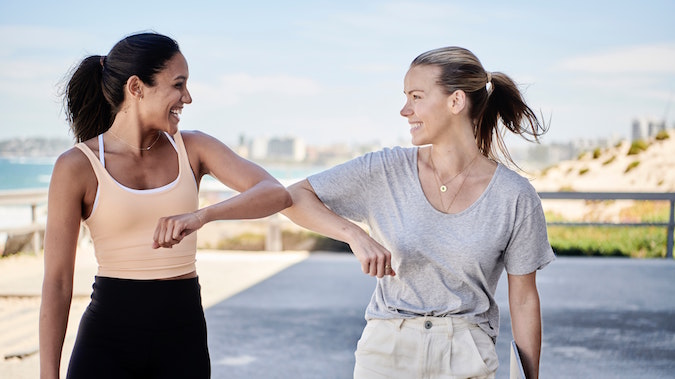 With International Women's Day (IWD) fast approaching, as marketers, we have an opportunity to reflect on the progress we've made for equality. Andrea Dixon outlines three of her favourite marketing campaigns that challenge gender stereotypes.
This year's theme is 'Choose to Challenge', encouraging people to join together to call out the unconscious bias that exists when it comes to gender. As women in marketing, we're in a unique position to build a foundation for how brands engage audiences. We have an opportunity to shape messaging, elicit reactions and influence behaviour.
So, why not leverage this as a way to promote equality?
With this in mind, here are three of my favourite campaigns where marketing has played a role in challenging gender stereotypes, from which we can all take inspiration. 
#WTAForTheGame
Last year, the Women's Tennis Association (WTA) underwent its first rebrand in over a decade with a video featuring some of the world's most successful female players. By placing women at the centre, and showcasing their greatest athletic wins, the video focuses on 'The Power of Association'. This challenges the idea that women need to compete to succeed, instead, encouraging women to work together to bring out the best in one another. 
One key takeaway for women in the corporate world is the importance for us to stand together. It inspires us to see how female empowerment is possible if we rally together to achieve a common goal. 
#LeanIn
There has been much debate around whether this campaign encourages women to promote themselves individually or collectively. But in spite of this campaign being controversial when it launched several years ago, the discussion opened by #LeanIn – around the professional issues faced by women – still resonate today. The movement evolved from the book of the same name, written by founder, Sheryl Sandberg, and offers women ongoing support to help them achieve their goals. With an online community hub and a strong following on Facebook and Twitter, the campaign encourages women to change the conversation from what women can't do to what they can. While women are typically underrepresented in leadership roles, we're fortunate enough to work in a society that empowers us to turn our intentions and aspirations into actions.
Looking for #IWD2021 resources to help colleagues #ChooseToChallenge in the workplace? Download the free #IWD @LeanInOrg #50Ways to #FightBias workshop and #LeanIn Circles Presentation https://t.co/JiBvd40ET7 & see further resources https://t.co/bkWcSF6eKb ⁠#IWDresources pic.twitter.com/YBkO4UPgSx

— Women's Day (@womensday) March 2, 2021
#LikeAGirl
The term "like a girl" has too often been used as an insult against women. To reduce the disempowering impact this could have on a girl's self-esteem, Procter and Gamble's Always brand launched a YouTube video campaign to change the perception. The campaign is powerful in portraying change in confidence and self-image during adolescence for girls, and in mirroring how society influences children about what it means to be a girl. 
At DocuSign, we've taken inspiration for such campaigns and we're aiming to change perceptions. Before now, the results of a simple image search of 'agreements' would overwhelmingly feature two men, in a boardroom, shaking hands – which doesn't accurately reflect agreements in Australia today. So, we've teamed up with Unsplash to launch a new gallery that depicts how modern agreements are made in both personal and professional lives, where they're made and the people making them. A big part of this gallery is to represent women accurately in the modern workplace. 
What can marketers learn from these campaigns? 
In the spirit of IWD, and as the mother of two young girls, I'm pleased to see how these campaigns put gender equality at the forefront. Digital marketing is a powerful platform to show the next generation that women can be anything without limitations, despite stereotypes that exist today. 
For brands, now is the time to think about how we can continue delivering messages of positivity to women around the world, because to culturally empower change, we all need to be aware of our biases. 
Andrea Dixon is the JAPAC Marketing Director at DocuSign.