IWD spotlight: Leadership in marketing
As we move through a challenging post COVID-19 world, true marketing leaders are needed to create and inspire a more equitable and inclusive workplace for all.
In the lead up to International Women's Day, Marketing asks four top marketers: What qualities do you think define a great leader?
Manelle Merhi – General Manager Marketing and Customer Experience at Kennards Hire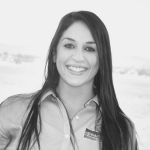 "True leadership, and the need for gender equality in leadership, needs to be embodied from the top down. It's about not trying to blend in, but instead acknowledging the unique strengths and creativity that different individuals bring to help your business succeed and breaking down the glass ceiling that can create barriers to leadership. Working to shift the long-held mentality of the 'boys club' that exists in industries that are traditionally skewed towards men, to create a strong culture of inclusivity that empowers women to thrive, is something that I'm extremely proud of. Empathy, authenticity and courage are qualities that I've endeavoured to represent to not only forge my own path as a leader, but to create opportunities that allow the next generation of women to succeed in all manner of roles within Kennards Hire and the equipment hire industry. Leading with integrity and mentorship have always been important to me. I always make time for young marketers as they grow into the field so they have the tools to navigate this industry."
Amanda Behre – Head Of Marketing at Gumtree Australia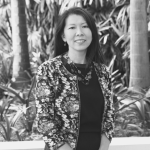 "We often spend more time with our work colleagues than family, so demonstrating authentic and empathic leadership and open and honest feedback shows true consideration for our colleagues' wellbeing and growth. I think leaders often forget that it is acceptable and even admirable to show vulnerability, particularly when tackling a challenge – it encourages more open dialogue, which can foster greater communication and strong results. A good leader also recognises that success is not achieved alone but through the combined effort of a committed and collaborative team. So giving credit where credit is due makes a big difference to team motivation. Leadership also requires an appreciation for the results diverse thinking can provide – if you recruit a team of diverse individuals, both in backgrounds and specialised skillsets, it allows you to tackle any given problem from several different perspectives. Encouraging team collaboration, discussion and debate will allow for well-rounded decision making, so making space for this is key. Building a team of individuals with true passions and talent areas can enrich your workplace, and a good leader builds trust by setting a vision of success for the team, establishing guardrails and encouraging autonomy to deliver results."
Tracy Wilson – General Manager Marketing at Metcash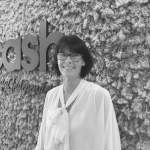 "Throughout my career in marketing I've been fortunate to be surrounded by supportive, talented and hardworking women! I've worked with both good and bad leaders and been both a good and bad leader and for me, good leadership comes down to five key things:
Putting People First – Regardless of whether you are working on strategy, a marketing idea or a workplace issue, good leaders put people at the centre of all decision making and think from their point of view.
Being Available – Having a leader that is present, available both physically and emotionally and that takes a real interest in you (your work, your wellbeing, and your career) can be so impactful in a person's life.
Listening to the Experts – A good leader recognises expertise and creates space for everyone to shine. Ensuring everyone has the tools and skills to be the best they can be is vital.
Finding Fun – Good leaders can find fun in any situation. Work can put you in stressful situations and finding the fun helps people relax and build stronger connections.
Communication – Constant and consistent communication is something that good leaders do well! They have a plan, communicate that plan, and show everyone their part in delivering to that plan."
Laura Wilson – Marketing Director at SodaStream Australia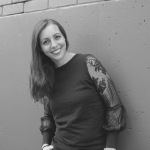 "I once read a quote about leadership by John Quincy Adams. It read: 'A great leader is inspirational and motivational. They encourage others to become the best version of themselves. They empower others to become more and believe in themselves.' For me, this quote really sums it up. A great leader is someone with the emotional intelligence to see and to sense what powers each individual, what makes them tick, what their passions and core values are – then take those insights to determine the best way to help that individual grow so that they can ultimately reach their full potential as people."
Photo by Markus Spiske on Unsplash.