Video- Kellogg's CMO on why Ehrenberg-Bass is the only name in marketing science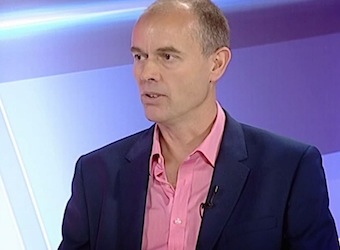 In the latest episode of the AANA's Marketing Dividends series, Kellogg's marketing director for Australia and New Zealand, John Broome gives insight into the science of marketing, drawing on the Ehrenberg-Bass Institute's teachings.
Broome explains how the mathematical evidence that Ehrenberg-Bass provides helps to drive growth for Kellogg's and believes that it applies equally to most FMCG businesses.
The Ehrenberg-Bass Institute is led by Professor Byron Sharp, and champions the development of simple generalised laws that can be described mathematically and can be widely applied. It prioritises market penetration and popularity over loyalty.
"Ehrenberg-Bass actually is the language of the C-suite," Broome says in the video. "It does lean more towards the scientific, empirical, economic language that lends more credibility in the boardroom, we need to speak through that lens."
Broome says the science of Ehrenberg and Bass helps him communicate the value and contribution marketing makes to the board. Broome says, "[You must] become an advocate and think through the lens of economic thinking."
He outlines how Ehrenberg-Bass complements his use of econometrics, which, when combined, provide proof points that give marketing more credibility in the boardroom.
Here's the video via AANA's YouTube channel: