Video: Lion's Matt Tapper on clear company purpose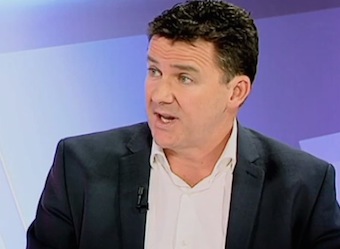 The latest episode of Marketing Dividends presented by AANA features Matt Tapper, National Marketing Director of Lion giving his perspective on business culture and what moves Lion to create a more vibrant beer culture.
Tapper, who's also AANA's deputy chair, talks in detail about having a clear company purpose.
"Having a purpose or a north star to allow you to know what is right from wrong in the context of what the organisation is about is fundamental. It works at an organisation level. It works at a brand level and it allows us as marketers or leaders to empower our teams to get on and make considered decisions, knowing that the purpose provides a framework," he says.
SEE ALSO: Marketing Dividends episodes interviewing Suncorp's Mark Reinke and Virgin Mobile's David Scribner »
Here's the video via AANA's YouTube channel: