Why data is King and Telco marketing during COVID-19
Our collective sense of normalcy has been shattered during the coronavirus crisis. Now, more than ever, Australian people are reconsidering the role that essential services play in their lives. A reliable internet connection, electricity and a mobile phone have become crucial tools for working, education and staying connected to the outside world.
We recently caught up with Renee Garner, Amaysim's CMO, to hear about Telco marketing during a global pandemic and why data is crucial to connectivity.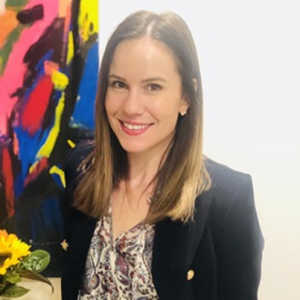 Garner considers herself a "reformed corporate lawyer" who fell in love with sales and marketing. She has been working at Amaysim since October 2019 – a telecommunications company that started in 2010 and has gone on to become the largest mobile virtual network operator (MVNO) in Australia – and has been a driving force behind providing free data boosts to help customers stay connected during lockdown. 
In a recent press release, the Minister for Communications, Cyber Safety and the Arts, Paul Fletcher, acknowledged the role that telecommunications companies have played in supporting Australians during the COVID-19 crisis: "Telecommunications services are essential to keeping Australians connected to friends, family and essential services such as telehealth, and enabling us to stay productive for work or study as we spend more time at home in response to social distancing measures."
As a company, Garner says that Amaysim's COVID-19 response has been centred around "bringing compassionate everyday essentials to all Australians". Like other Telcos, Amaysim has seen a huge data increase since lockdown and has responded by providing over one million customers with a free data boost. 
Garner's team, like most marketing teams right now, have had to completely pivot their approach and content strategy "to be contextually relevant" to the rapidly changing lives of consumers. Amaysim acquired Click Energy Group in 2017 and requires a marketing approach that considers both energy and telecommunications markets. With that in mind, Garner has begun looking beyond the immediate impacts and forecasting the knock-on economic effects of COVID-19.
"As cost of living becomes such a major issue, especially in essential services like in the energy part of the business, [we foresee] significant increase in bad debt over the coming six months as people find it harder and harder to pay their bills and unemployment rises. So a big focus of our content strategy is going to be around cost of living. How do we actually help our customers practically save money and actually give them really valuable information and tips and tricks, and even use customers as testimonials, to help them understand that it's really easy to make a few changes and help them in their lives."
In general Amaysim's approach to marketing is customer-centric at its core and Garner says affirming value is a huge part of her role. "Our NPS is very, very high. We're really proud of that. We watch that closely. We work super closely with our contact centers and we really curate and manage the customer experience as if it's life or death."
Beyond just building customer loyalty Amaysim is building a strong online community with constant competitions and promotions to get customers engaged. Amaysim has recently partnered with VICE Media Group in a new content partnership, offering entertainment and respite, which Garner believes is beyond clever marketing.
"Content is important if it's done in a way that delivers value to the customer, real value, and to deliver value it has to be contextually relevant. And so that's why content is the mechanism by which we can have meaningful connections with our customers, especially our existing customers."
Connection seems to be a value that Garner's team takes beyond just their customers, with a company culture that she describes as "off the chart". Amaysim's teams stay connected and motivated while working from home with daily Zoom calls and fun virtual activities, like trivia, team yoga and even a virtual pet parade. Garner is quick to recognise the sales and merchandisers who are still out there in stores and the huge value that these essential workers provide.
Garner says her leadership focus at the moment is keeping employees and customers happy and engaged.
"You have to keep your ear to the ground, listen, understand what people want, and then connect that to the products you provide and the experience that you offer. And we're really passionate about that. That's what we think our advantage is, that we're big enough to deliver, but we're small enough to care."
Photo by Clint Adair on Unsplash.