Did COVID-19 kill retail business or reinvent it?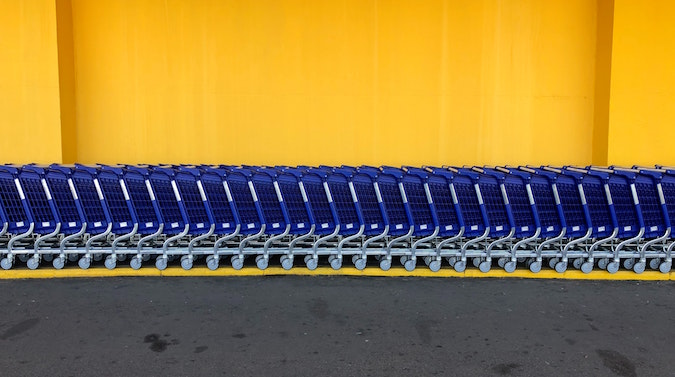 Retailers will be faced with a changed consumer post COVID-19. Stella Gianotto writes about how businesses and marketers can use data and technology to predict future buying behaviours and take risks to innovate for the better. 
Australia is a country that has demonstrated business innovation time and time again. Many inventions that have changed the world were created here, in our sunburnt country. Some of these inventions include the black box recorder fitted into all aircrafts, 'spray-on skin' technology to help burn victims recover, cochlear implants to assist deaf people to hear again and let's not forget wi-fi technology (something we couldn't live without today) created here, by the CSIRO.
In a recent report, global management firm McKinsey & Company wrote about business being resilient and efficient, concluding that a business' ability to survive the coronavirus crisis is dependent on "the ability to absorb a shock and come out of it better than the competition". In retail it will be survival of the brands that can adapt and compete.
What does this mean for the wider retail landscape?
For the first time ever, the retail landscape around the world has flatlined. This has created an even playing field for businesses who are agile, will employ the skill set needed and are willing to take the technology risk to innovate through these times.
Cushman and Wakefield has already predicted what new workspaces could look like, "using design to nudge behaviour" and creating workspaces that "encourage better hygiene and social distancing" – but how will that translate to retail environments?
Camilla and Marc is already at the forefront of launching a new ecommerce store replicating its in-store approach by creating a "highly personalised experience" for consumers online. Referring to itself as a "smart store," it has placed its in-store experience into a digital space for consumers to shop anywhere, anytime, from around the world. Mark Freeman (Camilla and Marc's CEO) eloquently stated that it has created a "rich brand environment that is built on convenience, first."
If time zone and geographic location is no longer an entry to buy, what is?
Getting under the skin of consumers, finding a place in their heart, and predicting their behaviours is what new marketing campaigns must achieve. Any market share or equity that a brand claims to own is increasingly under threat by a new breed of consumer that will emerge post COVID-19. Brands who have pioneered these times (like Camilla and Marc) have begun to understand the psyche of their customer.
How did they do this?
By finding ways to create a seamless union using design, data, technology, and consumer behaviour – a powerfully new online retail experience emerges. It is what many digital marketing agencies claim they produce for retailers, through sales funnels and clickbait campaigns that (at best) deliver lacklustre results to the business itself, by only selling heavily discounted merchandise.
The small, yet savvy, retail player can now be on an international stage, ready to compete in the worldwide stakes that are fast becoming the new 'super' market as we will know it. We're already seeing local advertisers, such as NB Streams, which reminds us in its current advertising campaign "The supermarket is where your customers are" – a hard punch in the face to remind many retailers where to find their customers.
A new breed of consumer will arise from this pandemic, one that we have not seen the behaviours of since the 'Golden Age' of economic recovery post World War II. It's why Aussie retailers need to lift their game, and fast. This is the Steven Bradbury at the 2002 Winter Olympics kind of moment for Australia. Retailers have trained for this their entire lives and with major international competitors falling over, now is our chance to bring home the GOLD!
We are already seeing large multi-chain super stores like Woolworths and Kmart re-appropriating suburban stores into online fulfilment centres to cater for the increased online shopping, with many more to follow.
If we take Camilla and Marc's lead, a new breed of retail environments will emerge, becoming a beefed-up concept store rich in brand experiences for the consumer. Retail outlets will no longer be filled with sales assistants, they will be filled with experts at building customer relations, your sales assistants and store managers will become pseudo brand ambassadors defining the consumers brand experience online and offline. Brand ambassadors will be key in unlocking within your consumer, the passionate brand enthusiast, cementing them as customer for life and more importantly, an advocate of your brand.
We may think that COVID-19 is what disrupted the world of retail, but the reality is that consumer demand has been disrupting the retail landscape for some time, COVID-19 simply helped to sanitise the space.
The consumer breed now emerging has been affected physically, emotionally, psychologically and impacted economically. As a result, they want 'convenient, fast, efficient, first-class, engagement, consultancy and advice' delivered in the comfort of their own home. The barriers to entry for retailers has been substantially reduced, geographic location and time zone are no longer the barrier and consumer's experience has evolved into a cross-generational and cross-cultural one.
No longer are bricks and mortar the definition of retail success.
If retailers take the time to understand the new breed of consumer, they will start to see a new currency to trade with – data. It has been around for decades however it's only recently that the world is understanding how to adopt the use of data creatively into the customer experience within a new business model called 'Clicks and Mortar'. The 'Clicks and Mortar' business model offers consumers the opportunity to play with the product, to touch, smell and taste it in a way they cannot do online. Consumers still want to be able to see a product in person (at their choosing) and have a deeply enriching experience with the brand even before they buy it. If retailers can achieve this, they will create an improved retail experience that links the online and offline world.
There is a reason high-end retailers offer exclusive shopping events with drinks, canapés and goodie bags, why some banks have turned into night clubs with DJs and why fashion stores have turned into walk-through coffee shops. Think Nike with its NikeID technology where you can completely customise a shoe after you have been in store to try one on, or Zara using basic augmented reality to show you how a garment fits and moves, all shared on social media before you even buy the product.
Today, data tells us that consumers want self-service facilitated by the retailer, offering advice, support, customisation on demand and an 'in-store' experience as part of the sales process. Retailers who know how to use data throughout the customers experience will emerge as powerhouse brands in retail.
Perhaps the word 'retail' defined as 'the sale of goods to ultimate consumers' needs re-definition from the 'act of selling' to the 'art of connecting or engaging with the consumer' – but how long will it take for retail brands to realise this?
A return to good old-fashioned customer service, by genuinely fostering a relationship with the consumer first and using data and technology to predict future buying behaviour is the face of the new retail landscape we will see in the coming months and years.
Stella Gianotto is a multi-award-winning global branding expert who is passionate about building brands for a purpose, profit or a legacy.
Photo by Fabio Bracht on Unsplash.