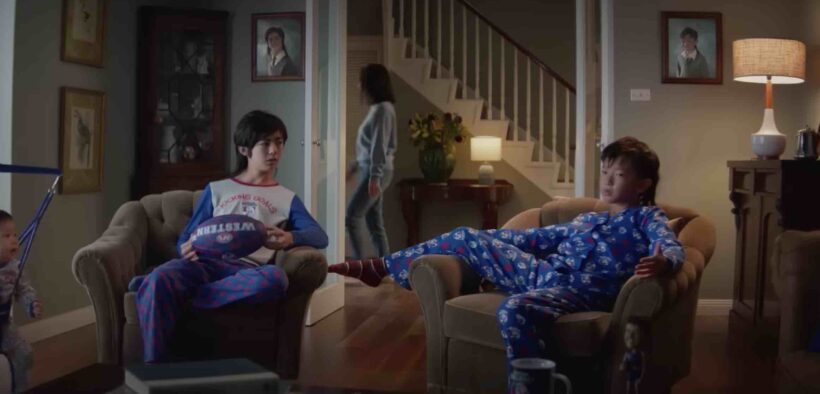 In 2023 ABC viewers have lived in ignorance of the joys and pains of commercial advertising, but no longer, with Gruen set to return to the air later this month. And one Tweet set off the conversation around polarising ads.
Ahead of the Series 15 premiere, the team behind Australia's best-known advertising show asked Twitter users what ads they've had strong feelings about recently.
For those in need of catching up on the landscape, here are the ads Aussies are loving and hating this year.
Polarising ads
"What is this?"
Telstra's recent offer of an included subscription to Kayo with new home internet services has been accompanied by an adorable snapshot of sporting passion and youthful oblivion that has clearly resonated with audiences.
"Seeing the kids convert to full on footy fans after 12 months of free Kayo is hilarious," says one Twitter user.
Teasing Australia's cult-like obsessions with sport always goes down well. The switch from footy novice to fanatic in this ad, matching pyjamas and all, is one of the most beloved stories on our screens, with several people mentioning that it was their favourite ad of the moment.
Eurovision mania
Before Sweden emerged from a Scandinavian showdown to thrill viewers in May, Eurovision hype was in full swing in the UK ahead of its first contest in 25 years.
The BBC's teaser trailer gained such traction that it reached an audience down under, with one Aussie calling it the "best Eurovision ad ever."
The BBC team managed to capture the magnificent character of the Eurovision Song Contest, balancing glamorous garb with a local Liverpool flavour while still paying homage to 2022 winners Ukraine, who in normal circumstances would have hosted this year's event.
Indispensable and unpopular
Westpac produced a musical commercial for the first State of Origin game, but like Blues and Maroons fans after the match reactions to the ad have held a spectrum of emotions.
The bank drawing a comparison between the disapproval Australians hold for bankers and referees may not have been the wisest of moves, with annoying and embarrassing both words common in audience feedback, but some others did enjoy the song.
We'll have to wait and see if Westpac has something up its sleeve for the second game on June 21st. 
An old enemy of audiences
After winning the 2022 tally of complaints to regulatory body Ad Standards, sports gambling ads continue to bother people like nothing else, several Aussies reporting these types of ads as still being the most annoying.
But the days of excessive gambling advertising during sports broadcasts could be numbered, with both Anthony Albanese and Peter Dutton recently expressing distaste for the current situation, though no immediate changes seem likely.