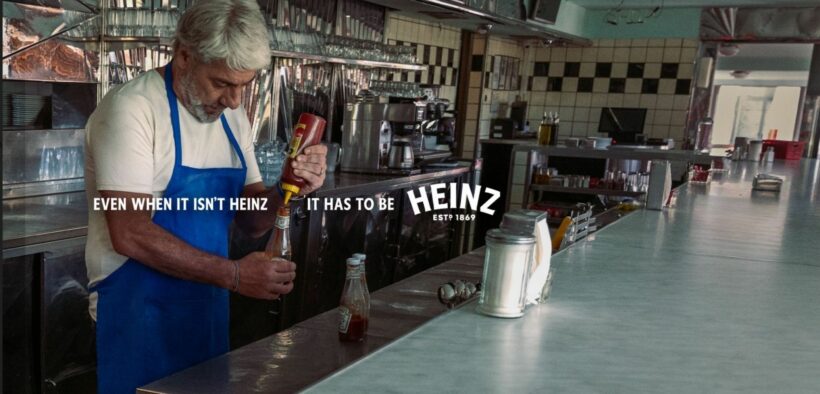 If there's one thing that Heinz is, it's being confident in its product. And, in its latest print campaign ' Ketchup Fraud', Heinz is coming for the cheaper alternative.
In a recent Heinz campaign, the famous tomato sauce (or Ketchup for our over-the-pond friends) company got people to draw ketchup. Each respondee organically drew a bottle of Heinz, therefore cementing the brand as being ubiquitous with the product itself.
Again, Heinz has taken the confident route in its latest campaign – this time hinting that restaurants and diners are so desperate to have Heinz on the tables that they'll fill up Heinz bottles with imitation ketchup.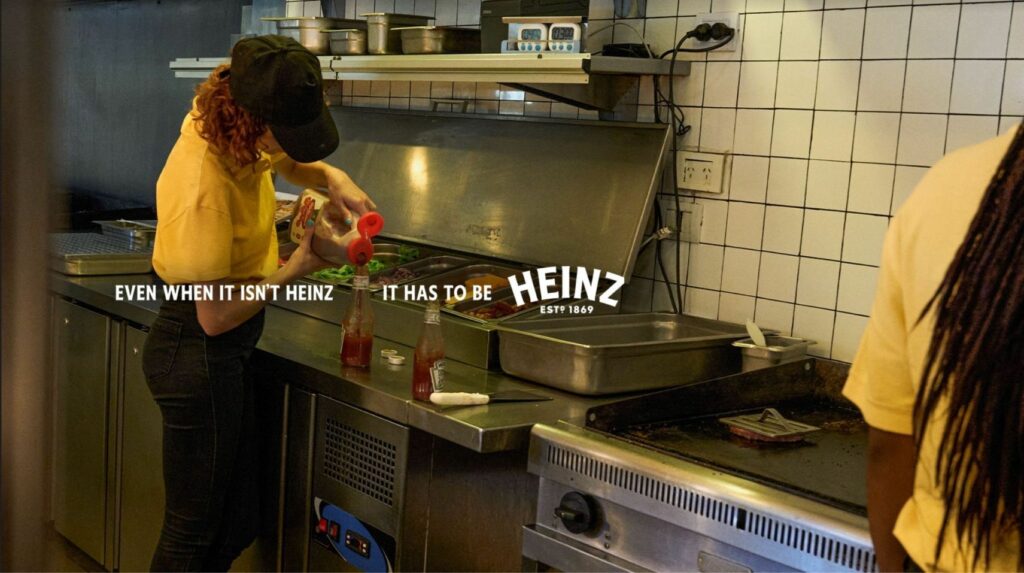 Appropriately titled 'Ketchup Fraud', the print campaign has been created by Canadian creative agency Rethink. Chief creative officer Mike Dubrick spoke about the campaign: "It's a real behaviour that we noticed all over the world and wanted to bring to light. It shows just how much weight the Heinz brand carries and how much even just the bottle speaks to quality. While we're flattered by the behaviour, ultimately, we want to make it unnecessary and are excited to work with the restaurants to do so."
The whole campaign is a play into Heinz's long-standing branding "It has to be Heinz", where the company continuously separates itself from the competition. It was also inspired by a viral Snapchat that played perfectly into that hand.
Viral Snapchat inspires Heinz
The offending Snap in question was a surreptitious photo of a fast food employee who was filling up Heinz bottles with a dupe of the product.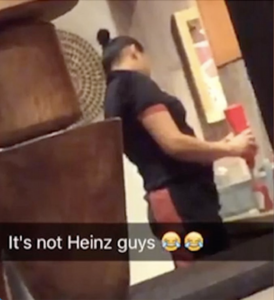 "We saw someone caught in the act of refilling Heinz with generic ketchup, which prompted us to dig in further – and through social listening we discovered this was a true and widespread behaviour," saysMegan Lang, marketing director of Heinz North America, in a statement. "We thought, what better way to express our core brand belief that 'It Has to Be Heinz' than to simply amplify an existing consumer behaviour in a supportive and funny way?"