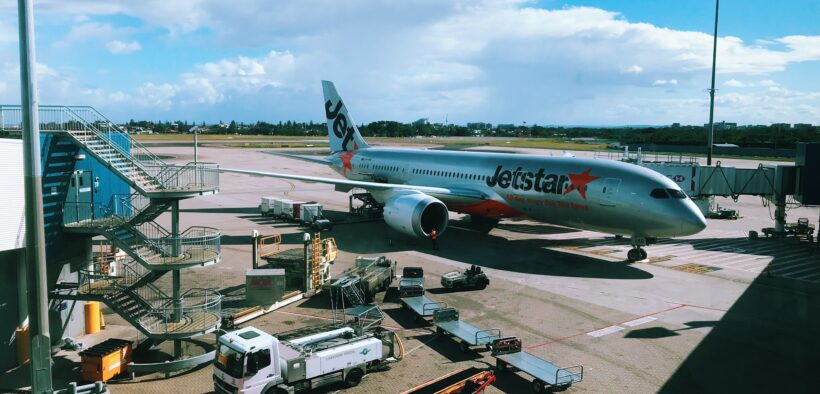 Launching in 2004, Jetstar was one of Australia's first low-cost carriers. The "little sibling" of Qantas, Jetstar promised accessibility of air travel. With offers of flights as low as $29 and opening up the world to Australians who previously couldn't afford overseas travel, Jetstar won the hearts of many. But recently, it's coming in for an emergency landing.
The outbreak of COVID-19 rocked every industry, but arguably none more so than the travel industry. As borders closed and we were forced to stay home, once full planes lay dormant in hangers around the world. Pilots and crew lost their jobs, airlines folded. 
However, slowly but surely the world opened back up. Airlines hustled to take off again, but with skeleton staff left, it was easier said than done. And passengers have started to feel the effects of an industry struggling. No more so than those flying with Jetstar. 
Jetstar's reputation hits turbulence
Although never considered a luxury airline, Jetstar was once an important part of Australian culture. Allowing Australians to travel at low-cost back and forth from New Zealand, South-East Asia and the Pacific Islands, Jetstar's no frills approach meant little more than a seat and an overpriced beer – should the mood strike. Passengers came to expect little service, but paid accordingly.
But since the outbreak of COVID-19, Jetstar has dominated the headlines, and for all the wrong reasons. Some say 'all press is good press', but probably not the communications team for the now colloquially known "Shitstar". From bags being lost for days on end to flights inexplicably cancelled when passengers are waiting at the gate, it became rare for a Jetstar flight to land without issue.
Christmas time proved to be the nail in the coffin for Jetstar's public woes. In the lead-up to the silly season, Jetstar issued a statement blaming "bad luck" for a string of cancellations and grounded flights, and begged for forgiveness, promising improvements in time for Father Christmas.
But these turned out to be empty promises. Australians all over the world landed without luggage. American musician Denzel Curry sent a series of tweets out about the airline after his bag was lost ahead of scheduled festival appearances.
Find My Bags @Qantas Find My Bags!

— Denzel Curry (@denzelcurry) January 9, 2023
Besides plane loads of luggage being left on the tarmac, Jetstar's delays became more and more frequent. 
"Two hours late is still early for Jetstar," says passenger Kate Bird who used the airline to fly to Japan over the holiday period.
According to Australian Government aviation statistics, only 60 percent of Jetstar flights run on time, over 10 percent lower than other airlines. It also has an almost eight percent cancellation rate, double the average rate by other carriers servicing Australia.
In perhaps its most embarrassing faux pas, a Melbourne flight bound for Denpasar was forced to turn around four hours into the journey as the crew had not notified the airport that it would require a larger bay due to an aircraft upgrade. Denpasar declined the plane and the passengers took off, and landed, in Melbourne.
Australian airlines and the struggle to stay afloat
Marketing magazine turned to PR expert and CEO of Pure Public Relations, Phoebe Netto, to ask about the climate of Australian airlines.
"There isn't an Australian airline that everyone is happy with at the moment. Whether it's awful customer experiences or unreliable service, consumers can't point to a brand that is delivering what we expect from an airline," says Netto. 
"We can't even refer back to impressive safety records, with five highly publicised security issues occurring in the space of a week."
And, when it comes to choice, we aren't exactly spoiled for it.
"In the case of Australian airlines, consumers have found themselves in the position of choosing the lesser of all evils, rather than one that feels like a good option. Unfortunately, for an airline like Jetstar that has never been a premium experience, you're already dealing with the perception that you're just not as good as other brands," Netto continues.
How does Jetstar survive?
Can a brand survive such a tarnishing of its reputation? Will the low costs outweigh public perception? It's tricky to predict the next stages for Jetstar. As far as brand perception goes, the online noise is loud and only getting louder.
For Australia's low-cost carrier, it's a long ascent to reach cruising altitude. But, from 38,000 feet, the fall can be hard, and Jetstar is currently in free fall.