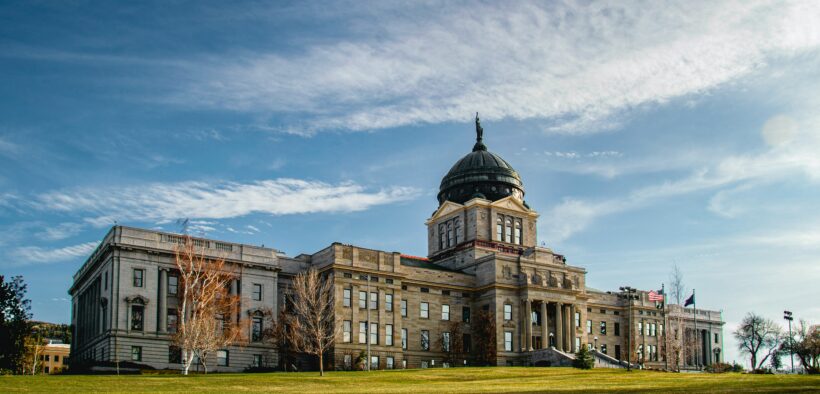 A test case for the TikTok's future in America has been found. And it's looking like a TikTok ban could be imminent.
Montana has become the first US state to implement a total ban on the social media platform, after Governor Greg Gianforte signed a bill banning future downloads of the app.
"Today, Montana makes the most decisive action of any state to protect Montanans' private data and sensitive information from being harvested by the Chinese Communist Party," says Gianforte.
Privacy concerns have recently driven TikTok scepticism, mainly the possibility that Chinese parent company ByteDance could be allowing the Chinese government to access user data. Several countries have introduced some level of TikTok restrictions.
These issues have created such a "snowballing effect" of negativity that businesses now seek to hedge against the future of the app, despite its unrivalled access to Gen Z and Gen Alpha. There is plenty a business can do to pivot away from TikTok.
A TikTok ban pioneered by Montana
The practicalities of a total TikTok ban had previously been murky. Now, we can see how this could work.
Montana will not punish individual use of the app, instead making Apple and Google's app stores offering the app for download within its territory unlawful. The ban will come into effect at the beginning of 2024.
Any violation of this law by TikTok, Apple or Google will carry a penalty of $10,000 USD per day.
TikTok told CBS News that the ban "infringes upon the First Amendment rights of the people of Montana", encouraging Montanans to continue using the app while the company works on defence to the ban, signalling potential legal action. 
"One of government's chief responsibilities is to keep its citizens, and their personal, private, sensitive information and data, safe and secure," says Gianforte. Previously, Montana had joined other states in banning TikTok from government devices. 
The full announcement of the ban can be found here.