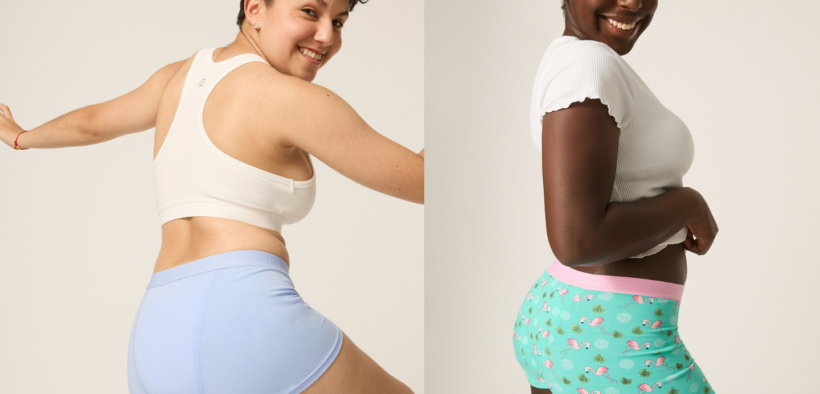 There's a callout for all budding artists, activists, illustrators, designers to design the latest pair of absorbent apparel. Modibodi is looking for young artists to show how powerful periods are on the menstruation knickers.
The competition, named 'Design a pair. get a pair', is for anyone 18 years old or under, and is about 'period power'. What is 'period power' exactly? It is depicting periods and having them related to "that time of the month". Whether it be how they feel, the shame they have, period care or bodily changes, Modibodi is encouraging the youth to be open about their periods. 
Modibodi competition
Modibodi is asking people under 18 years to design, draw, make, or create what 'period power' means to them. Those who enter will have the chance for their design to be produced onto an exclusive range for the period knickers brand. However, even those who don't think they'll win, it's still worth entering as the first 300 entries will receive a free pair of period underwear, just for taking part. 
The aim of the competition is to help empower young menstruators to break down taboos and stigmas about menstruation through the vehicle of art. 
"This global competition is a call to young people who want to break taboos and stigmas around  periods in a very real way. We want to empower and inspire young menstruators to design their  dream print for a pair of period pants so that they can join us in breaking the silence around  periods. We aren't looking for fashion experts, we just want honest, inspirational prints from  young people who want their experiences of menstruation to be seen," says Charissa Lanham, Modibodi Design and Innovation Director. 
The competition is open from April 1 and closes on April 30. Entrants can enter via the Modibodi website from the first of April.