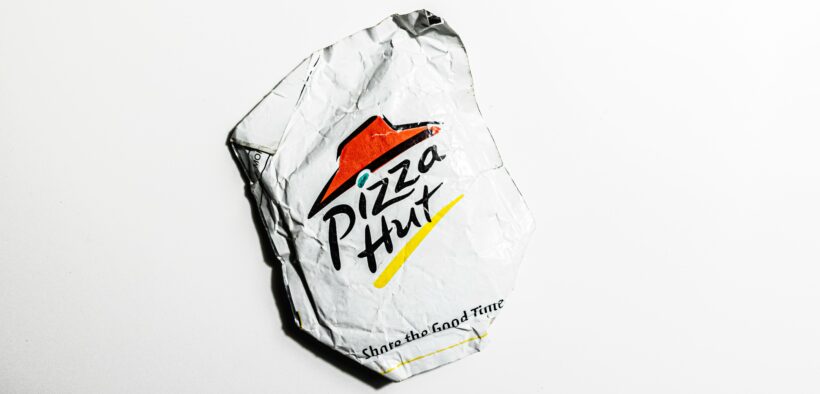 When faced with challenging times, strategy is of the utmost importance to survive.
"You're not a wartime consigliere, Tom. Things may get rough with the move we're trying."
Michael Corleone, The Godfather
This isn't your typical downturn.
High inflation, rising prices, potato shortages, plummeting consumer confidence and a seemingly constant threat of recession is simply exhausting for all involved. 
And while the economic heartache will be felt unevenly, the truth is, most people, in most major markets, are starting to adjust their behaviour, and brands have to adapt accordingly. 
As Michael Corleone would say, we need a wartime consigliere. 
People are looking to trade down or side-ways in the face of inflation and uncertainty.
As we witnessed way back during the GFC, consumers are finding different ways to save. 
Roy Morgan reported that consumer confidence is 20 points lower than the same time last year. According to Global Web Index – 39 percent of Australians in January are spending less money. Let's not kid ourselves – things will get rough
And that's not just in food, fashion and energy that will feel the crunch. The rising cost of borrowing will see people seek out cheap money, cheap cover and more affordable luxuries.
Five strategic priorities for brands during challenging times
Priority #1: Don't just research. Gather intelligence
People are going to trade up, down and sideways. The first step is to know which way they are going to move. Invest in good research.
If you are the type of person that thinks of research as expensive validation for what smart people already, you're probably just investing in bad research. Ask the questions that give you a privileged understanding of your customer. Ask the questions that create opportunities. 
Priority #2: As value becomes more important, people's expectation on experience will rise
An increase in price has the unintended consequence of higher expectations of experience and service. And whilst this is easier for digital and e-commerce brands to innovate their experience, every brand in every category needs to evolve how their experience delivers new value in this new economy. 
Priority #3: Look to innovation and promotion to reframe value
They say necessity is the mother of invention. Well so is desperation and recession. 
As consumers need change and the market becomes more cut throat, finding new ways to deliver value efficiently.
Put another way, double down on reframing your value. 
Take Lego for example. In 2008, while most companies were scrambling to survive, Lego saw profit growth of more than 63 percent, reaching an all-time high of profitability. Why? There are a few reasons, but the most important was expansion into the global market. While Americans were facing the worst of the recession, Lego expanded into Asia and made concentrated efforts to build sales in Europe.
Priority #4: Plan for recovery, not just recession
Economic pressure, like the future, is unevenly distributed. 
And when under pressure, boards and marketeers alike tend to sacrifice long-term strategic priorities for survival. It's well documented from previous downturns that reducing ad spend is associated with declining sales and weakened company performance in the long run.
The thing that is easy to forget in the midst of re-structures and shrinking budgets is that we need to exit the recession well. Recessions are temporary. Now is the time to focus on building strong brands and experiences that will drive differentiation and growth when everybody else is stagnating. 
Take Pizza Hut and Taco Bell during the 90/91 downturn. They took advantage of McDonald's decision to drop its advertising budget and Pizza Hut increased sales by 61 percent, Taco Bell by 40 percent and McDonald's sales declined by 28 percent.
Priority #5: Double down on your difference.
During tight times, it's comfortable to race to the middle, or bottom.
Instead, now is the time to focus on your unique competitive advantages. The things that make you more valuable and different. 
I was lucky enough to work on Virgin Atlantic during the GFC. Airlines were all headed to struggle-town with falling demand, soaring oil prices and increasing focus on aggregator sites.
However, Virgin Atlantic took the decision to increase marketing spend when everyone was cutting back. It doubled-down on its "rockstar" and "fun" positioning. This brand building phase (plus hedging good oil prices) helped Virgin Atlantic thrive when many didn't.
Some final thoughts
When things are going great, marketing feels like investments. 
When times get hard, it feels like a luxury. 
Everything we know from marketing science during challenging times tells us, whatever you do, don't stop. Don't go dark. 
But be smarter. Know the value of current customers, and new customers. Understand the impact of experience and brand. The world moves fast, even in recessions. And things will get rough. 
Those that refuse to stop will find themselves ahead of the pack when everyone comes back up for air. That's what it means to be a 'wartime consigliere'.
Danish Chan is the co-founder and strategy director at Untangld.