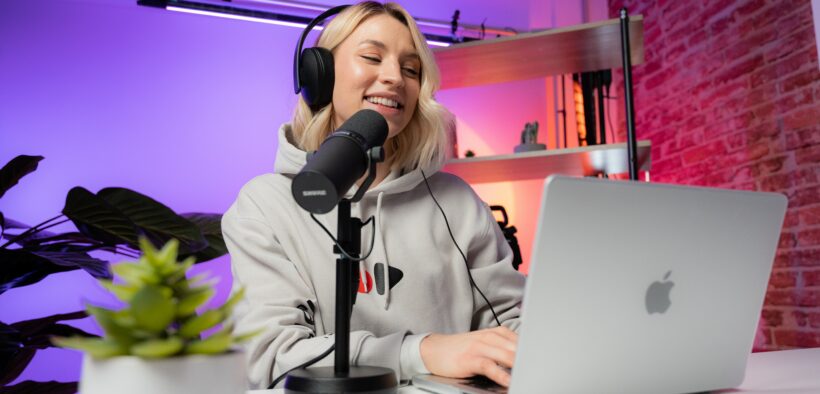 The ever-growing influencer industry has opened up immense potential for creators with brands increasingly aware of marketing power, yet as competition heats up a complex business strategy is crucial to make the cut.
Freelancing platform Fiverr has launched its comprehensive 'Creator Economy Guide,' supporting influencers to launch and grow their businesses. The company partnered with insights platform Tailify to extract 10 essential tips from a comprehensive survey of influencers that have transitioned from content creation and to business ownership.
"We wanted to explore how this unique group of entrepreneurs are taking advantage of the growth of the creator economy, finding new ways to grow innovative, community-driven brands," says chief marketing officer Gali Arnon.  
Flying solo just won't cut it anymore
Fiverr found that many influencers depend on external talent, offsetting their own weaknesses by leveraging online talent networks, even outsourcing fundamentals for an online presence like graphic design and video editing. The entrepreneurs further highlighted the importance of community insights, experimenting with content and developing multiple revenue streams. 
"Opportunities for digital creators have bloomed in the last few years, especially as they leverage the growth of their audiences to launch businesses," says Alan Gray, senior research psychologist at Tailify.
Attention is the foundation of all influencer driven businesses, Gray reminds creators, and they need to become someone people listen to for any chance of growth.
Fiverr's top 10 tips for influencer growth are:
Pick the right moment to get started.

Know that content quality determines brand and audience trust.

Build a strong team at the core of your business.

Plan ahead for economic uncertainties.

Find experts to cover skill gaps.

Balance what customers want and what gives you fulfillment.

Manage growth carefully.

Stay aware of opportunities in a dynamic industry.

Collaborate with other businesses.

Make the most of a thriving creator industry.
The full 'Creator Economy Guide' can be found on Fiverr's website.