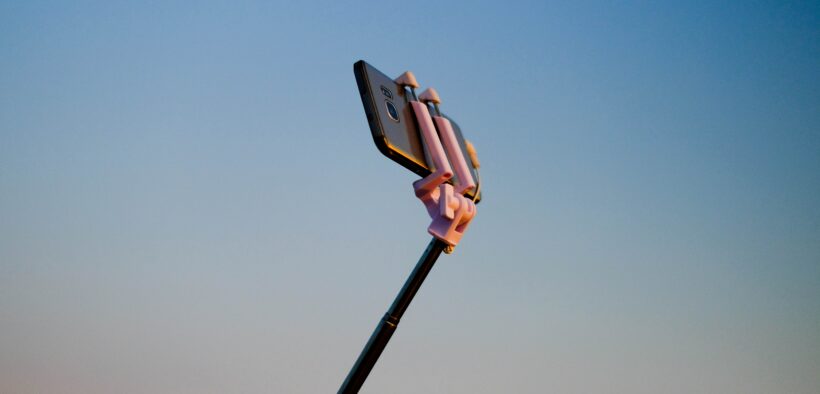 Once seen as a threat to the industry, influencer marketing has defied expectations to become a key branch of strategy and content for brands, marketers and agencies. It's normcore. But in an industry that's ever-changing and developing, it's inevitable that the way influencer marketing fits into your strategy will shift and evolve over the coming years. With a predicted rise in influencer marketing investment in 2023, what else should we expect to come?
At Snack Drawer, we are an internet-first creative agency – which means we are chronically online. Working in social, the influencer space is one of tremendous change and is most important to keep your finger on the pulse with as a brand. Here are our top three snackable influencer marketing predictions for 2023.
Influencers as entertainment entities
Diversification of content has always been key for influencers. This isn't necessarily new, but we're anticipating a more significant shift into platforms that function as direct distribution channels, especially those with subscription models – positioning creators as entertainment or media entities and prompting a shift away from reliance on advertising partnerships for income. This likely comes off the back of the popularisation of OnlyFans for safe for work content (Cardi B & Bella Thorne) and the value of exclusivity of content. From the influencers side, this is a model which secures reliable income and provides an opportunity for creators to have further control over their content distribution. 
With options including multimedia options like podcasting and vlogging; creative outputs such as acting, newsletters or music; or even creating their own brands, you'd be hard-pressed to find a successful creator that hasn't introduced their own supplementary venture. And audiences are eating it up – in 2023, over 40 percent of Gen Z followers actively want to hear podcasts from their favourite social media creators (Instagram Trend Report, 2023). 
With 31 percent of Gen Z more likely to follow influencers than other generations online (GWI 2022), it's becoming easier for creators to maintain audience loyalty while moving between platforms and projects, as well as securing a financially active audience. Video platforms have offered subscriptions for a while, but the integration to Instagram will see a new shift in paid direct-to-audience content – in 2023, audiences are prepared to pay for their favourite influencer's content.
As a result, creators in this realm will likely become harder to secure for typical brand partnerships and ad endorsements: your offering will have to be higher in terms of project type and investment. 
But they're also more likely to take on more experimental projects outside of their typical realm in an attempt to diversify their own content – which could include anything from moving to a new platform, creating AI/Web3 projects or trying a new type of creative content output. 
With a rise in subscribed audience fanbases, brands will pay a premium for the opportunity to sponsor a creator's subscriber-only content, as it offers a high-impact targeted audience offering. 
Influencer-led businesses 
Like the CEO > public speaker > founder trajectory that came before it, influencers are fast becoming the voice of authority on #trendspotting and insights for those within the industry – and the go-to spokespeople for those outside of it. They are experts in the platform, algorithm and business model, making them more informed and prepared to provide these services to others.
This gives them an advantage when it comes to eventually controlling and shaping the industry, starting with the rise of influencer-led agencies and funding bodies. In 2022, we saw the D'Amelio family start a VC fund that invests in startups, calling for submissions on TikTok. With their gigantic platform and capacity to introduce trends, they likely won't be the last creators to transition their skills into shaping the next generation of influencers. 
Though not all influencers will have the business acumen to make it work, the ones that do have the capacity will likely wind up creating (or contributing to) agencies and businesses that thrive at representing talent, securing brand partnerships and/or managing social media channels – after all, they've been doing it for themselves for years. 
For agencies and companies without influencers as advisors or internal staff, this will mean competing with influencer-led pitches for small business clients or sponsored campaigns that are looking to generate unique creative content. 
It's likely that your next brief, creative direction or mood board could come from a trend that appeared on the FYP of your client rather than a trade journal or data-driven studies. With the new thought leaders being influencers who work in the space, the pedestal for 'in trend' marketing trend analysts, futurists and opinion leaders may be pulled out from underneath them. 
In the future, the rise in influencer-led agencies and sole-business owners in the marketing space may force a shift in branding and desirable skills in the workforce. Skills of actually being an influencer and having success in that space may be seen as the differentiating factor to win pitches. 
The decline of the micro-influencer
With the creator economy in full bloom, the rise of micro-influencers has made the market seem more accessible and attainable than ever. But saturation is inevitable, so it's not a question of whether the bubble will burst, it's a question of when it will burst. We can't all be creators and influencers – and in 2023 we see that becoming clearer than ever.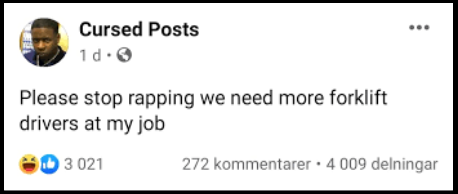 (Forklift Memes, 29 September 2021)
According to the 2023 Instagram Trend Report, nearly two thirds of Gen Z (64 percent) plan to monetise a project via social media this year. As more and more fledgling creators flock to the already-saturated market in an attempt to forge a sustainable paid career, the likelihood of achieving this goal falls.
With audiences responding to an algorithmic feed that provides an already overwhelming amount of content and paid advertising, the power of micro-creators to influence their audience will be reduced. As a result, brands will likely opt to once again engage with higher performers with more significant audiences in order to achieve the desired results – leaving micro-influencers behind.
For brands and advertisers, this means a trade off when it comes to partnerships with micro-influencers. The money spent on KPI and performance is likely to skew negatively. You may no longer be able to reach or engage the same audience you used to for the same amount of money. 
As a result, brands should expect a re-assessment of success metrics. These come regularly with platform changes regardless; each year we spend more and more to do less. However, the difference in partnering with a micro-influencer sees a positive human impact to their loyal followings as well as building relationships with growing influencers. 
The influencer space can already be toxic, but the means to the ends of success for those trying to make it as influencers is likely to affect the space: predatory influencer training courses, fake followers, fake friendships are going to rise with the increased difficulty of the industry.