Influencers and brands: a new way forward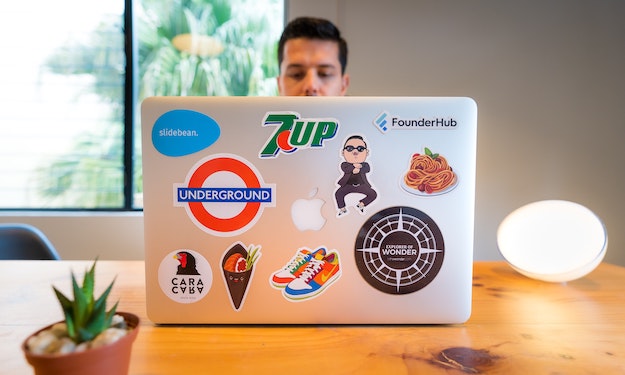 As brands increasingly shift their attention to influencers for advocacy and promotion, social media and influencers are facing increasing regulation. It means big changes for influencers as well as the brands that work with them. Georgie Bitcon asks: What are the opportunities and implications for marketers and how should brands adjust to the changing environment?
Influencer marketing is a huge and fast-growing industry, forecast to reach US$16.4 billion globally in 2022. Ninety-three percent of marketers have used influencer marketing, 66 percent of brands are expected to increase influencer spend. The use of influencer and social media platforms grew by 29 percent in 2021. But with increasing success comes increasing responsibility, and influencers now have to play by the same rules as others in the advertising industry. 
Regulating influencer marketing
The first major regulation concerning influencing arrived in 2020. Australia followed the lead of the US and UK to require the disclosure of sponsored posts. The Australian Influencer Marketing Council (AIMCO) also released an Influencer Marketing Code of Practice to build greater trust and transparency for the industry.
More recently, Australia's medical regulator, Therapeutic Goods Administration (TGA), has issued a new code. This will see influencers be banned from providing paid testimonials on therapeutic goods. This move brings these products into line with all other advertising formats. Influencers can still endorse and promote therapeutic goods in exchange for payment or gifts, if the endorsement abides by the TGA rules. However, they are not allowed to provide a personal testimonial.
I'm all for this regulation because it will professionalise the industry and eventually cement influencers as a mainstream advertising channel. But, with this shift will come a number of considerations. 
Influencers becoming a business 
Brands will find that influencers become more business-like. Influencers will better understand their worth, and expect payment rather than freebies. It's incredibly important to pay all influencers, no matter the following. It's a transaction and both sides should respect each other's business imperatives. While anecdotally we can already see gifting is not a smart strategy, it certainly doesn't work when companies try to leverage minority communities to amplify their message without paying them. We've seen this in Black History Month or the most recent Sydney Mardi Gras.  
At the same time, consumers are also becoming more discerning. There is no doubt influencers have benefitted from growing consumer distrust of conventional advertising, but there are signs that that  distrust may increasingly extend to influencers as well. In fact, consumer scepticism of social media marketing has been increasing and they've become much more concerned about the integrity and authenticity of brands. As a result they are leaning into trust micro-influencers more than macro-influencers who have more authentic and personalised content, are an expert in specific areas, and engage more with followers.
Influencers aligning with NFPs and charities
As the industry continues to grow, influencer marketing is expanding well beyond sales driven consumer campaigns into charities and not-for-profit organisations who are increasingly using influencers for advocacy. There are benefits on both sides, with charities getting affordable reach in a higher trust audience, and influencers gaining authenticity by aligning themselves with good causes.
A great example of this is Amnesty International's "10 Days to Sign" advocacy program which has won awards for using influencers to increase awareness about people around the world whose rights are being violated, encouraging followers to pressure governments to act. In Australia, Amnesty is running a "Raise the Age" campaign to raise the age of criminal responsibility from ten to fourteen. Some FMCGs are also focusing on advocacy, such as Chobani's partnership with Food Bank.
The reality is that regardless of the changing regulations and potential challenges, it's longer a case of 'if' a brand should engage with influencers. It's a case of rather 'when', regardless of whether you are a B2B, B2C or NGO.  Those who don't will certainly be left behind.  So while the current changes will require brands and influencers to adapt, ultimately, they will benefit the industry by bringing more transparency and accountability to influencer marketing and brands will stand to make a real difference while also increasing customer trust and confidence.
 Georgie Bitcon is the enterprise director at Meltwater.