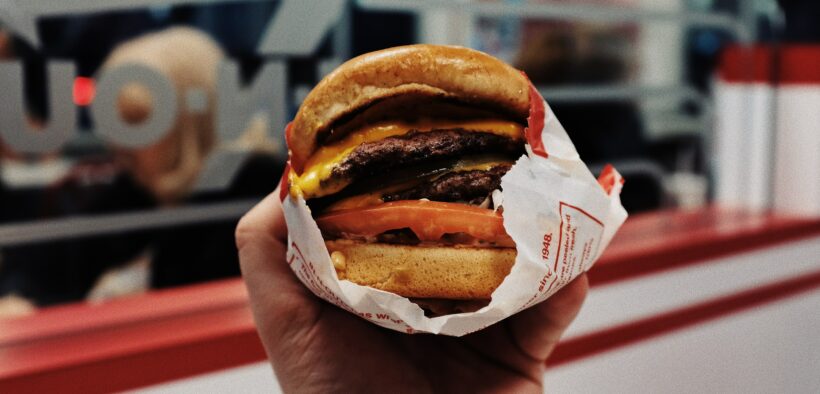 Even as fast food advertising is facing bans with the federal bill proposed to shift a focus onto childhood obesity, there are still influencers promoting junk food. A report from HypeAuditor highlights which companies are engaging with influencers.
HypeAuditor, the AI analytics platform for brands seeking fair, transparent and effective influencer marketing, has unveiled the top 10 fast food companies that use influencers to sell products. 
Looking at both junk foods and sugary beverages such as energy drinks, the report details an analysis of all social media posts that include the hashtags #ad and #sponsored since January 2023. 
Top brands using influencers to promote junk food
McDonald's

Australia

KFC Australia

Guzman Y Gomez

Domino's Australia

Pizza Hut AU 

Subway Australia

Red

Rooster

Zambrero

Hungry Jacks Australia

Oporto Australia
It's a big reach from the 10 brands, with a combination of over four million on Instagram alone accumulated from the influencer marketing campaigns. 
Alex Frolov, CEO and co-founder of HypeAuditor spoke about the current boom of influencers marketing unhealthy foods. 
"Our analysis indicates that fast food brands have jumped on the bandwagon of leveraging influencer marketing to promote a menu," says Frolov.
"While the proposed bill in parliament could be part of the solution to limit the exposure of young children to junk food on social media, the ban should be directed to the source rather than be imposed on influencers," Frolov continues. 
"There should be a general influencer marketing ban on fast food chains instead of putting too many limitations on content creators. The responsibility should be on the fast food giants to tighten advertising on social media," he finishes.
Fast food brands and influencers
There's been a steady uptick in influencer marketing and fast food chains as trends in social media involving junk food began to spread. From "ordering what the car in front of me ordered" through to the explosion of mukbangs on TikTok, there's many different ways that influencers involve food in their content. Mukbangs, originating in South Korea in 2010, have become video content for influencers as it gives them the chance to "eat a meal" with their followers.
However, this phenomenon grew into people eating an inordinate amount of food in one sitting. It became a spectacle rather than a connection with the audience. This sort of content can be encouraging of people to indulge in huge amounts of junk food – hence the need for parliamentary reform.